Veggie orzo bake - Yiouvetsi
Veggie orzo bake - Yiouvetsi
This is my take on a Greek recipe called Yiouvetsi. Traditionally is made with chicken, lamb or beef but this vegan version is anything but tasteless!
Vegan, soy free | Serves 2 | MAIN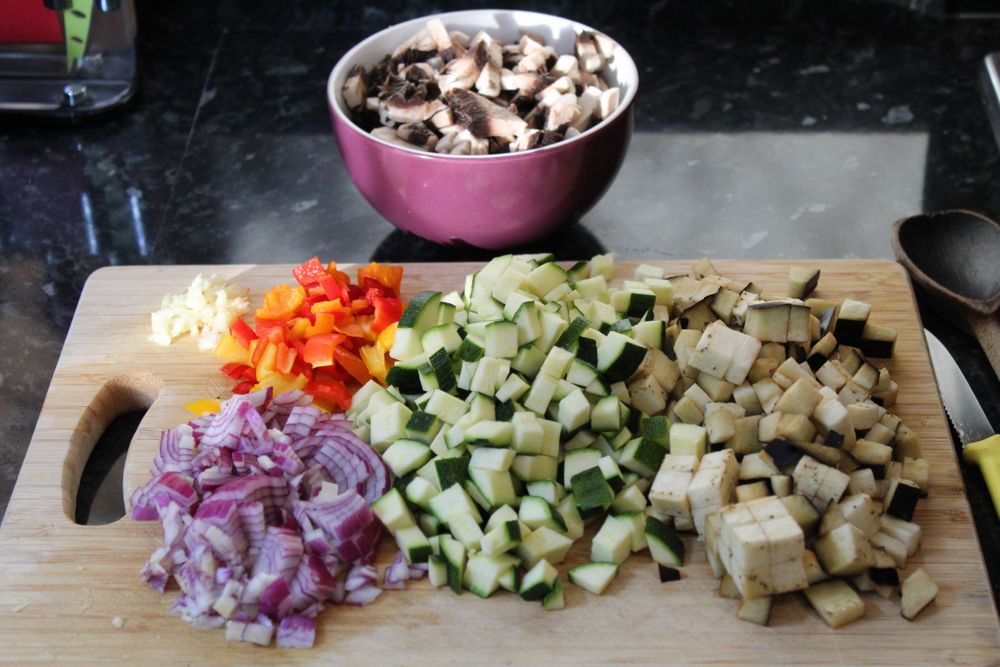 Ingredients:
150g of aubergine, cut in small cubes
200g of courgette, cut in small cubes
40g of sweet peppers or bell peppers, sliced
200g of mushrooms of choice, cut in small cubes
250g of orzo pasta
1 medium size onion, peeled and finely diced
2 garlic cloves, peeled and finely diced or crushed
1 bay leaf
1 tablespoon of soy sauce
1 vegetable bouillon cube
1/2 teaspoon of oregano
1/2 teaspoon of paprika
1 tablespoon of tomato paste
1 teaspoon of fresh thyme
1 teaspoon of fresh parsley
Pinch of garlic granules and chilli flakes
Season to taste
50g of Violife grated cheese (or cheese of choice)
Pine nuts to serve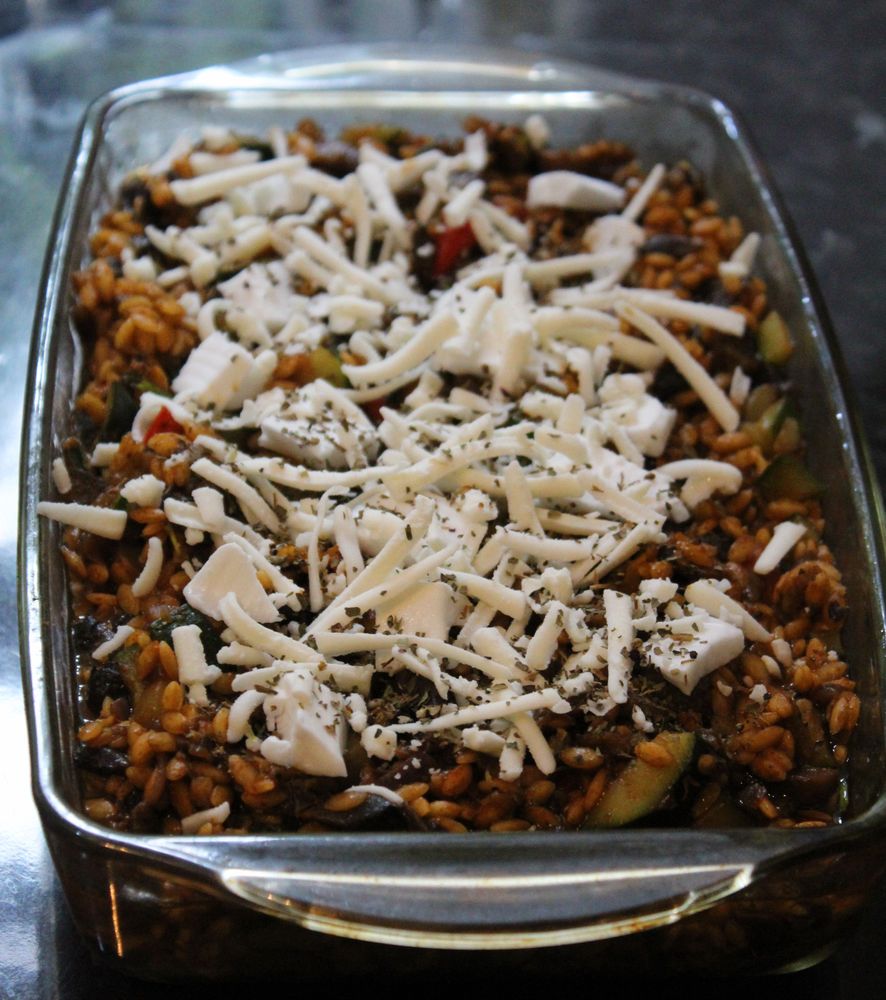 Steps:
1.In a large pan add a touch of oil on a medium heat and add the aubergines and sauté for 30 seconds. The oil will be absorbed by the aubergines, add 2 tablespoons of water stir and cover for few minutes until the water has been evaporated. This will help the aubergines cook, without adding too much oil.
2.Once the water has been evaporated add all the other vegetables and the dried herbs, bay leave and sauté for around 10 minutes.
3.Add the soy sauce and tomato paste and sauté for a minute or so.
4.Add the orzo, veggie cube and 250ml of boiling water and stir.
5.Once the veggie cube has been dissolved add the pasta mixture in a baking tray, add the cheese, cover with aluminum foil and bake in a preheated oven for a total of 45 minutes at 180°C.
6.After 30 minutes uncover, stir well, add 100ml of boiling water and cook uncovered for additional 15 minutes.
7.Sprinkle some pine nut, thyme and parsley and serve with a salad.
Happy cooking everyone!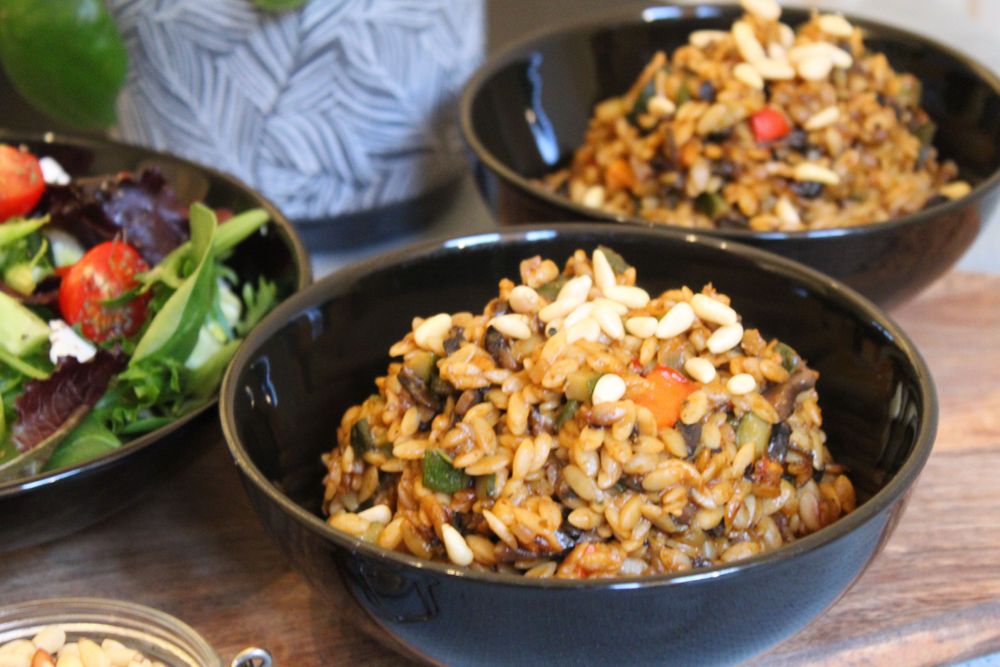 Did you try this recipe?
Let us know how it went, comment below and share a picture on Instagram or Twitter with the hashtag #natliciousfood
*Disclosure
Feel free to support me on Patreon!
Some of the above links are affiliate links, meaning at no additional cost to you, I may earn commission when you click through and make a purchase.