Tofu scramble and mushrooms
Tofu scramble and mushrooms
Vegan, nut free | Serves 2 | BREAKFAST
Ingredients:
2 slices of bread of your choice
250g firm tofu
400g mushrooms of choice, cut in half (I used closed cup mushrooms)
2 spring onions, finely diced
2 tablespoons of olive oil
2 tablespoon of reduced salt soy sauce
Juice of 1/2 lemon
1/2 teaspoon of each curry powder and garlic granules
1/2 teaspoon of Dhow Nature Foods turmeric (10% discount code: DHOWLIKENATALI)
1 teaspoon of oregano
1 tablespoon of nutritional yeast
1 tablespoon of fresh thyme
Pinch of chili flakes
Salt and pepper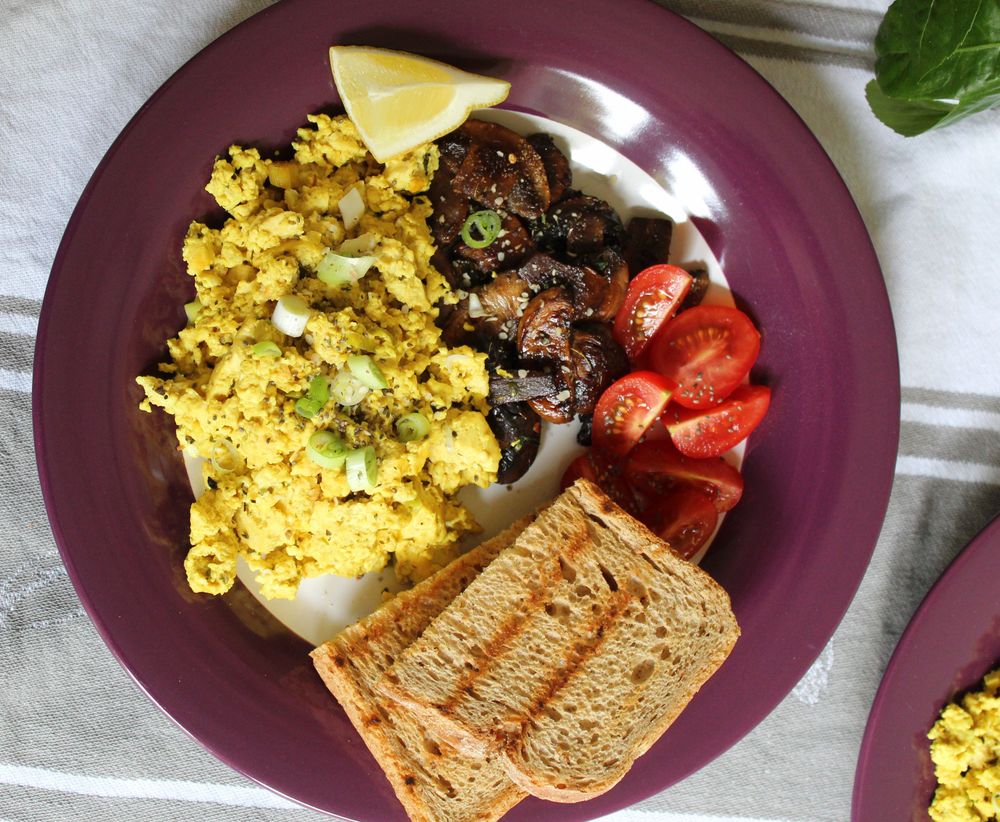 Steps:
For the mushrooms:
In a pan of medium high heat add 1 tablespoon of the oil and the mushrooms and sauté for 4-5 minutes on each side until golden brown.

Add 1/2 teaspoon of oregano and garlic and stir.

Continue with the thyme and season well.

Finish with 1 tablespoon of soy sauce and the lemon juice.
For the tofu:
In a pan add the rest of the olive oil and sauté the white parts of the spring onions.

Crumble the firm tofu with your hands and combine everything together. You want to keep some crumbles bigger that the others.

Add the turmeric, curry powder, chili flakes and the remaining of garlic granules and oregano and cook for 3-4 minutes.

Finish with the soy sauce and check the seasoning before serving!

Toast the bread and serve.
I like to sprinkle the green parts of the onions and some seeds on top and serve it with tomatoes and avocado and a squeeze of lemon. Unfortunately, my avocados weren't ripened enough :(
Happy cooking everyone!