Tofu melon lettuce wraps
Another easy and delicious recipe, that makes a perfect side or main dish for the hot days of summer!
Vegan, nut free, gluten free | Serves 2 | SIDE
Ingredients:
Tofu:
240g firm tofu
Salt and pepper
1/2 teaspoon of each smoked paprika, garlic granules, chili flakes and oregano
1 teaspoon corn flour
1 tablespoons olive oil
Sauce:
2 tablespoons vegan mayonnaise
1/2 teaspoon sriracha hot sauce (add more or less)
1/4 red onion, chopped
5-6 pickled cucumber slices, chopped
1 tablespoon pickled cucumber juice (or lemon juice or vinegar)
Pinch of salt
To assemble:
9 leaves of butter lettuce (or lettuce of your preference)
30g melon, in small cubes
1 spring onion, sliced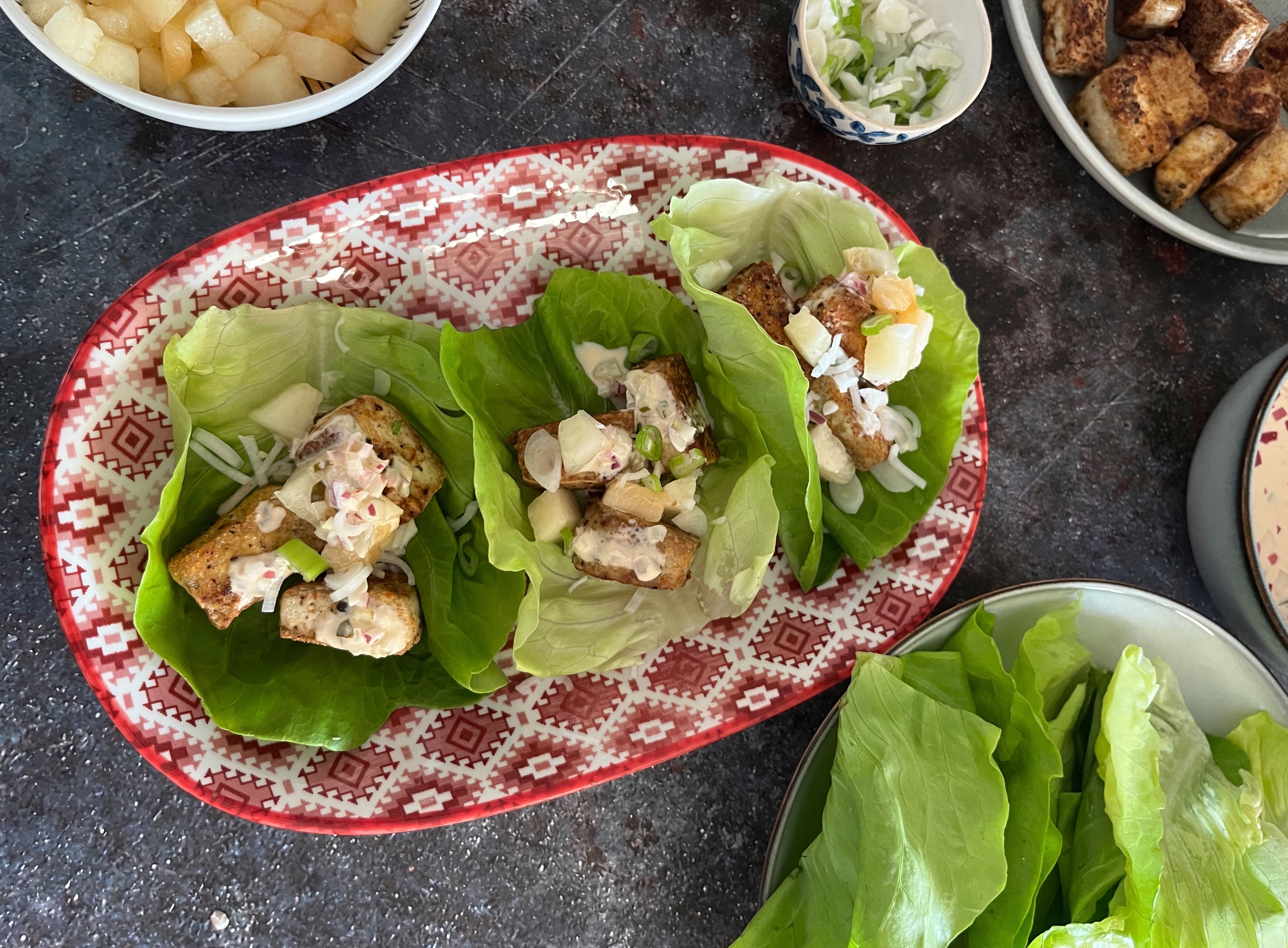 Steps:
1.Remove the excess water from the tofu with some kitchen paper or a clean towel and cut it into bite size cubes.
2.Put it in a mixing bowl, with all the spices and the corn flour and mix to combine.
3.On a pan, on a medium-high heat, add the olive oil and the tofu pieces.
4.Saute for few minutes on each side, until they get a nice colour.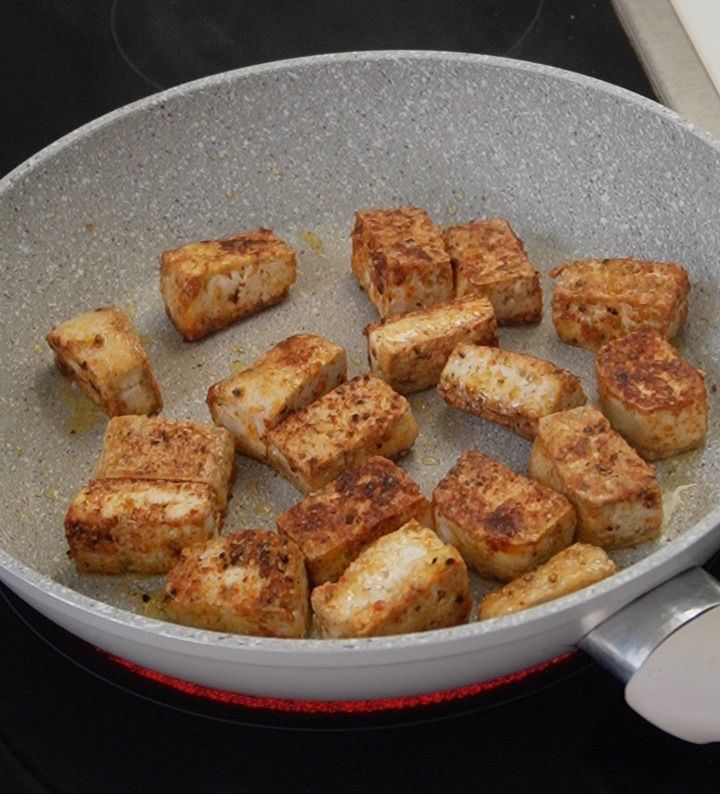 5.Once ready, remove from the heat and set aside.
6.Prepare the dip, by adding all the mixing all the ingredients together. Adjust the flavour to your preference by adding more or less sriracha, depending on how hot you like it.
7.Assembe your wraps by adding some tofu pieces, then spring onions, followed by melon pieces and some sauce.
8.Enjoy immediately.
Happy cooking everyone!
Did you try this recipe?
Let us know how it went, comment below and share a picture on Instagram or Twitter with the hashtag #natliciousfood
*Disclosure
Some of the above links are affiliate links, meaning at no additional cost to you, I may earn commission when you click through and make a purchase.