Tirokafteri
Tirokafteri is a spicy cheesy Greek dip, the chunks of feta and chilli complement each other very well. You can find this dip as part of a meze or in the traditional Greek gyros.
Vegan, nut free, soy free, gluten free | Serves 4 | DIP
Ingredients:
1-2 red (or green) chillies, deseeded
1/2 clove of garlic
2 tablespoons of Vassae Greek olive oil
100g plant-based strained yogurt (I used Alpro Greek style)
165g plant-based feta (I used Violife just like feta)
Pinch of dried oregano and chilli flakes
Salt and pepper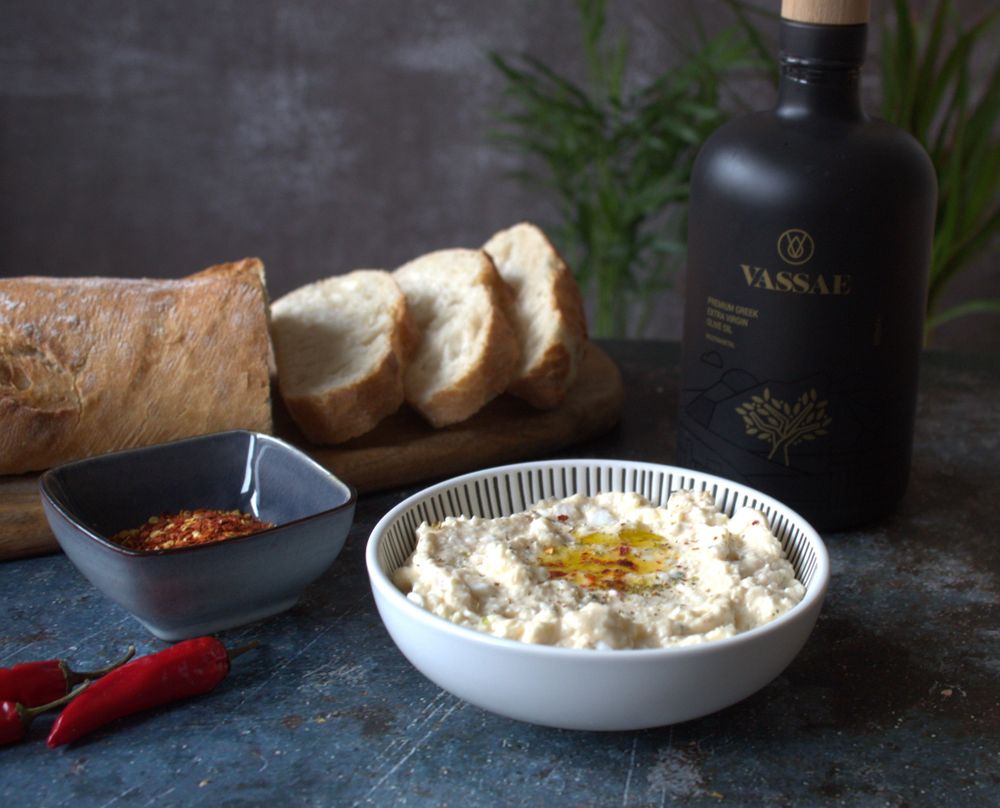 Steps:
1.In food processor, add the chillies, garlic, olive oil and yogurt and blend.
2.Add more or less chillies, depending on how spicy you want it.
3.After a couple of minutes, add half of the feta, season with the spices and blend again.
4.Crumble the remaining feta with a fork and add it into a bowl with the cheesy mixture.
5.Combine well and serve with a splash of olive oil, pinch of oregano and chilli flakes.
*Keep it in the fridge for up to 7 days.
*If the feta you are using is salty, avoid adding extra salt.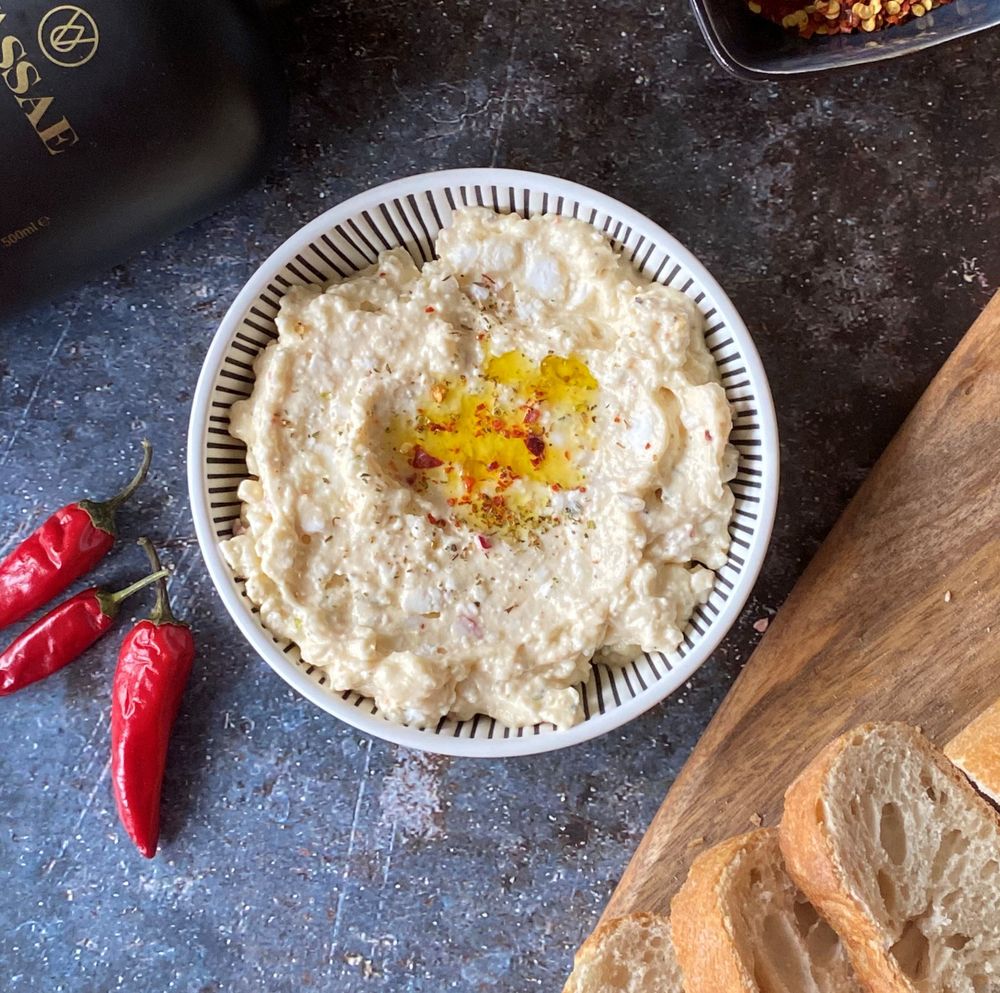 Enjoy it with bread, pitta or in your gyros!
Did you try this recipe?
Let us know how it went, comment below and share a picture on Instagram or Twitter with the hashtag #natliciousfood
*Disclosure
Feel free to support me on Patreon!
Some of the above links are affiliate links, meaning at no additional cost to you, I may earn commission when you click through and make a purchase.