Sweet potato pancakes
These sweet potato pancakes are fluffy, lightly sweetened and perfect for a healthy start!
Vegan, refined sugar free, soy free | Serves 2 | BREAKFAST
Ingredients:
Wet:
500ml plan based milk
1 teaspoon vanilla extract
1 tablespoon maple syrup
Dry:
185g self-raising flour
1 teaspoon baking powder
1/2 teaspoon of cinnamon
Pinch of salt and Dhow Nature Foods turmeric (10% discount code: DHOWLIKENATALI)
To make:
1/2 teaspoon of coconut oil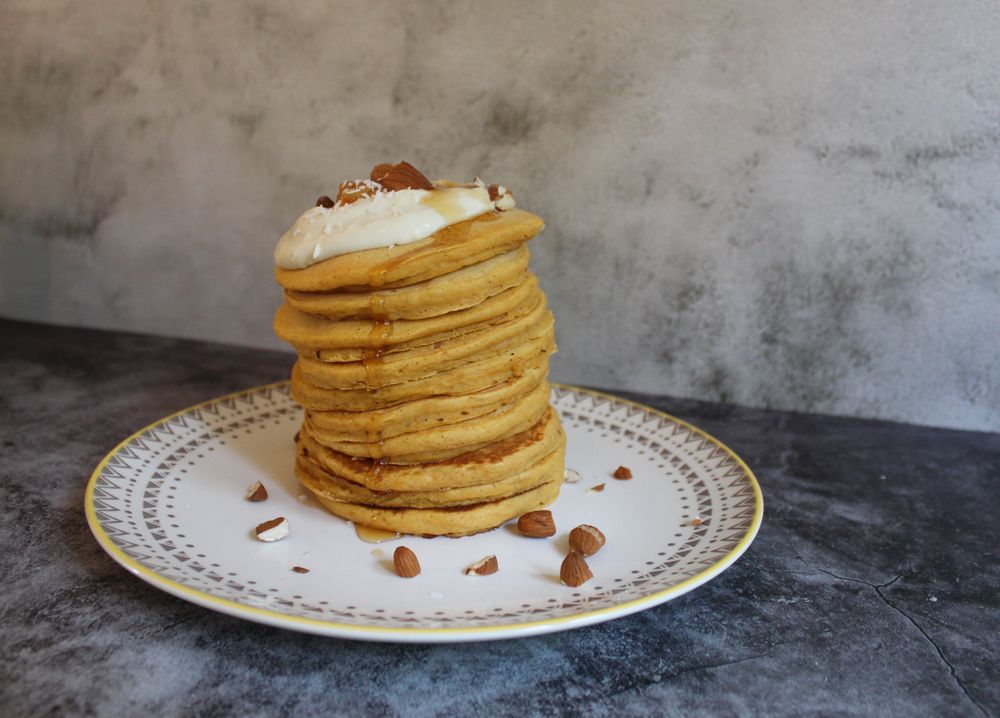 Steps:
1.Preheat the oven to 180°C and line a baking tray with some parchment paper.
2.Add the sweet potato (with the skin) on the baking tray and bake for 40 minutes or until soft.
3.Once cooked, remove from the oven and let it sit for 10-15 minutes.
4.The above steps can be done up to 2 days in advance (keep the sweet potato in the fridge).
5.Cut the sweet potato in the middle and remove all the flesh.
6.Add it in a blender with all the wet ingredients and blend until smooth.
7.Add all the dry ingredients in the blender and blend again.
8.Let the batter sit for 10 minutes before start cooking.
9.Add a pan over a low heat and grease it with a little bit of coconut oil.
10.Use a small ladle to scoop the mixture over a pan shaping a circle. When you start seeing small bubbles on the pancake flip it over, using a spatula.
11.The mixture will give you around 10 pancakes, depending on the size.
12.Serve with whatever toppings you like.
13.I used plant-based yogurt, apricot jam, shredded coconut, crushed almonds and maple syrup.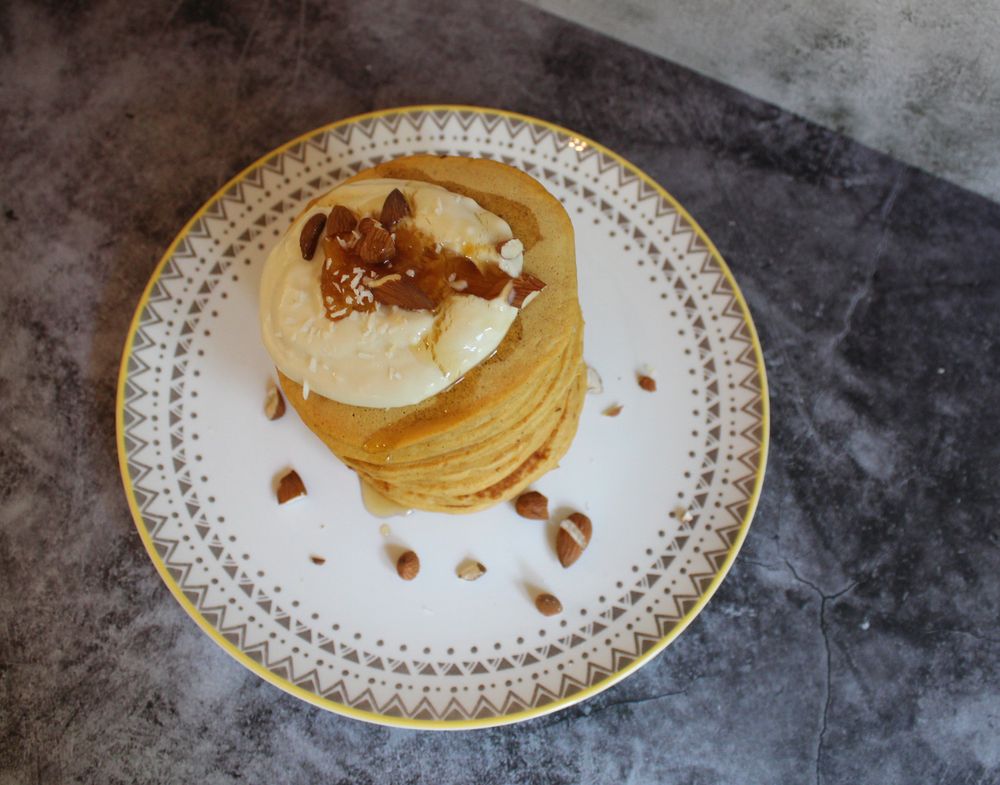 Enjoy!
Did you try this recipe?
Let us know how it went, comment below and share a picture on Instagram or Twitter with the hashtag #natliciousfood
*Disclosure
Some of the above links are affiliate links, meaning at no additional cost to you, I may earn commission when you click through and make a purchase.