Sweet potato hummus
Scrumptious sweet potato hummus.
Vegan, nut free, soy free | Serves 6-8 | DIP
Ingredients:
130g sweet potato
1x 230g chickpea can(drained weight), drained and washed
2 cloves of garlic
1 teaspoon of tahini
2 tablespoons of olive oil
Salt and pepper
1/2 teaspoon of garlic granules and oregano
5 tablespoons of chickpea water (aquafaba)
Steps:
Preheat the oven to 180°C.

Place the sweet potato on a baking tray and bake for 30-40 minutes until soft.

Once cooked, cut it in the middle and let it cool for 10 minutes.

In a food processor, add the flesh of the sweet potato and all the remaining ingredients (except from the aquafaba) and blitz them.

Add few tablespoons of the aquafaba at a time and blitz, continue until you have used all the aquafaba and the hummus is smooth.

Taste and adjust the seasoning to your preference.
Happy cooking everyone!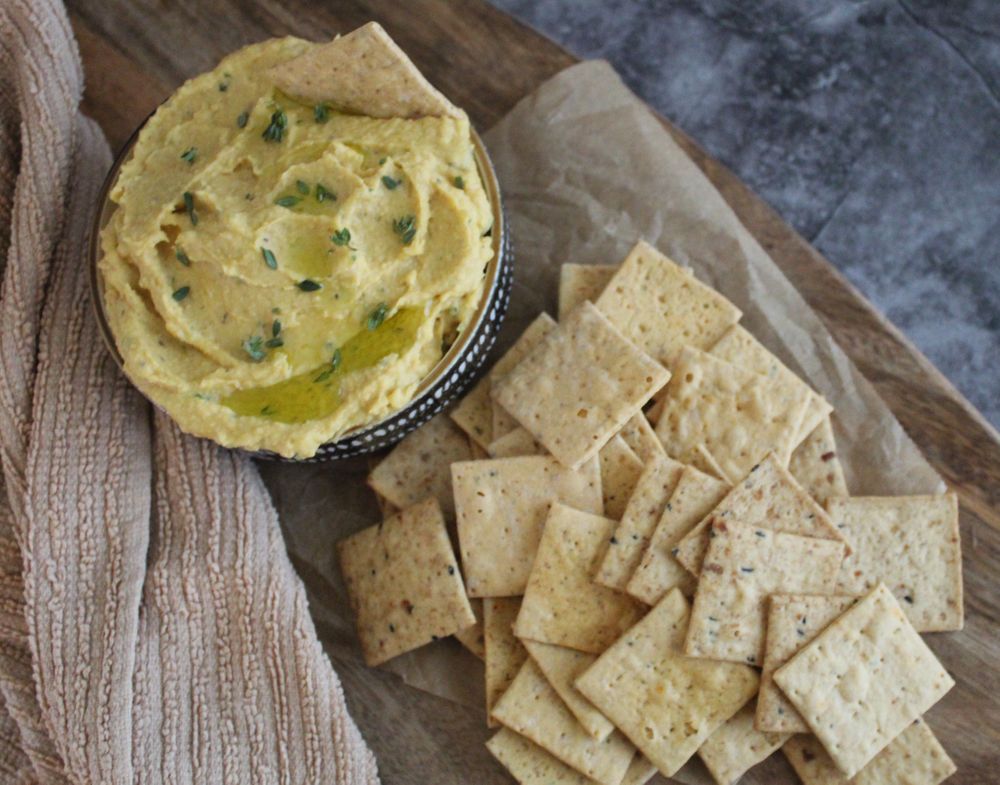 Did you try this recipe?
Let us know how it went, comment below and share a picture on Instagram or Twitter with the hashtag #natliciousfood
*Disclosure
Some of the above links are affiliate links, meaning at no additional cost to you, I may earn commission when you click through and make a purchase.