Sweet potato burger
These burgers are packed with flavour and super healthy!
Vegan, soy free, gluten free * | Serves 4 | MAIN
*Use gluten free breadcrumbs to make it gluten free & replace the bulgur with quinoa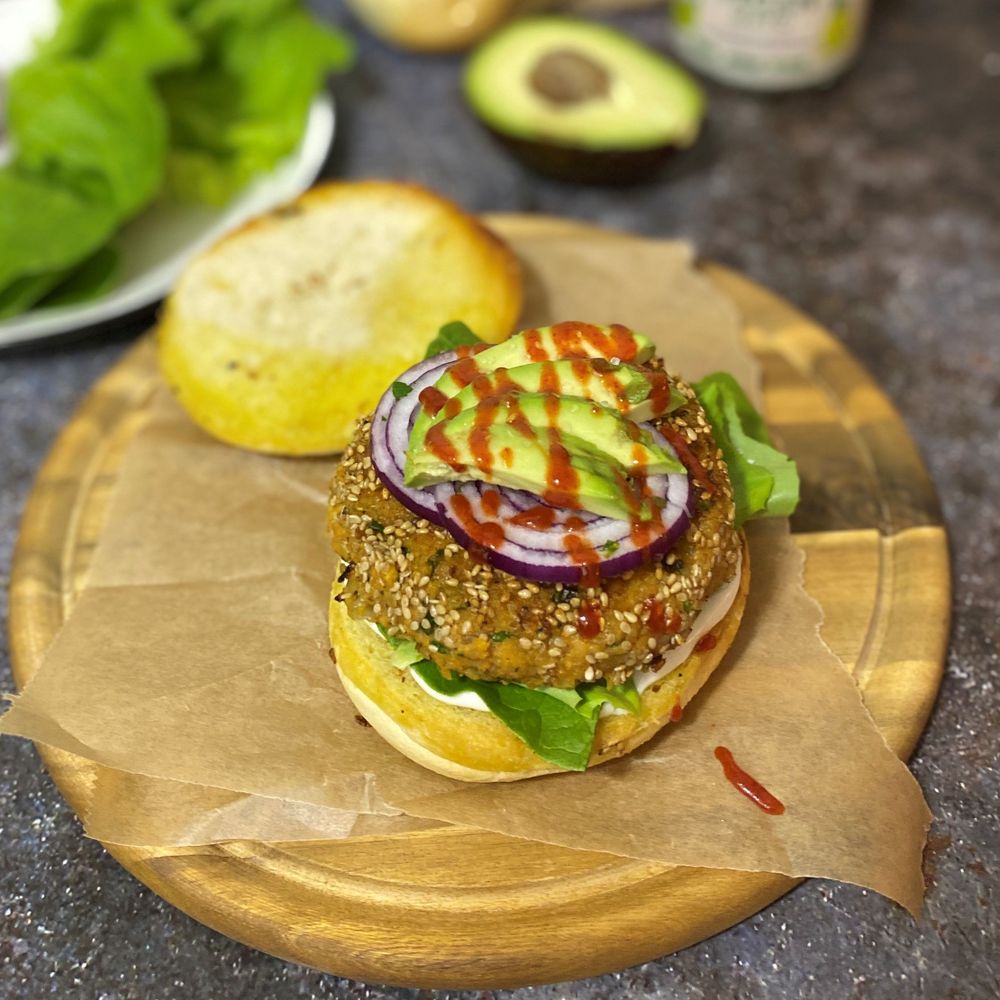 Ingredients:
500g sweet potato
6 tablespoons olive oil
80g bulgur
1 onion, finely sliced
100g walnuts
Salt and pepper
1 teaspoon dried oregano and paprika
1/2 teaspoon cayenne and garlic granules
A handful of fresh parsley, finely chopped
15g breadcrumbs
5-6 tablespoons sesame seeds
Serve with:
Burger bun
Plant-based-mayo
Red onion
Lettuce
Sriracha
Avocado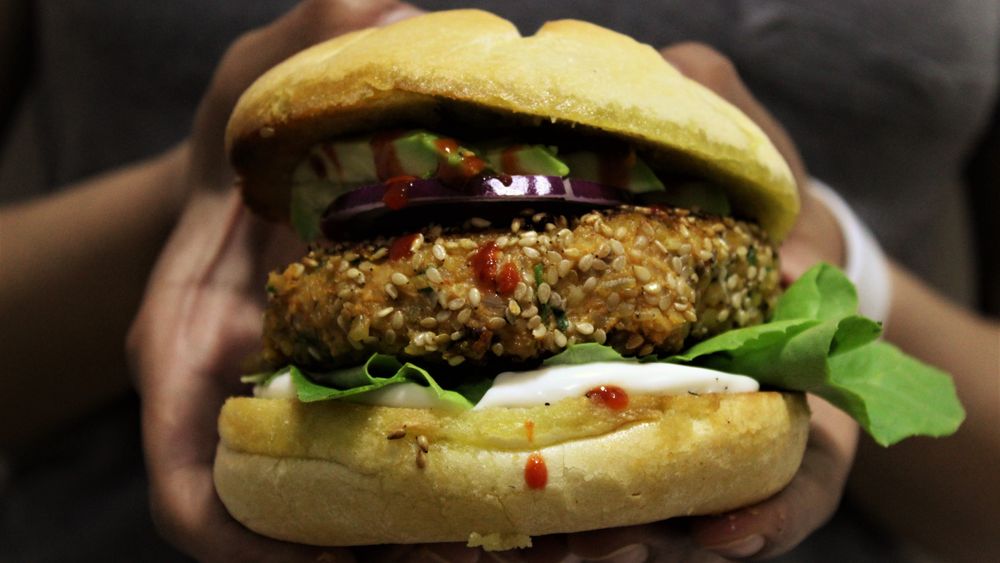 Steps:
1.Bake the sweet potatoes, in a preheated oven at 180°C, for 40 minutes or until soft.
2.In a small pot, add 1 tablespoon of olive, the bulgur and a pinch of salt. Stir well, before adding 160ml of boiling water.
3.Bring to boil, lower the heat, cover and cook for 8-10 minutes.
4.In a pan, on a medium-low heat, add 2 tablespoons of olive oil and the onions. Sauté for 15minutes or until nicely golden.
5.In a food processor, pulse the walnuts until finely crushed.
6.Once the potatoes are baked, remove from the oven, cut in the middle (lengthwise) and remove the flesh.
7.Pulse the potato flesh with the walnuts for a couple of minutes before you add the remaining of the ingredients (except the olive oil and sesame seeds).
8.Once the mixture is well combined, taste and adjust the seasoning to your preference if needed.
9.Shape 4 burger patties and coat each one in the sesame seeds.
10.In a pan, on a medium-high heat, add the remaining of the olive oil, and shallow fry the patties for 3-5 minutes on each side.
11.Serve in a burger bun with mayo, lettuce, red onions, avocado and sriracha!
Notes:
*You can refrigerate the patties for 10 minutes, before frying them. This will help holding the shape.
*You can prepare the mixture in advance and keep the patties in the fridge for up to 2 days.
*You can also bake it or cook it into an air-fryer for few minutes.
Enjoy!
Did you try this recipe?
Let us know how it went, comment below and share a picture on Instagram or Twitter with the hashtag #natliciousfood
*Disclosure
Feel free to support me on Patreon!
Some of the above links are affiliate links, meaning at no additional cost to you, I may earn commission when you click through and make a purchase.