Sweet potato and ginger tart
Sweet potato and ginger tart
Sweet and crunchy sweet potato tart with a light kick from the ginger!
Vegan, nut free, soy free | Serves 8 | DESSERT
Ingredients:
Filling:
220g sweet potato
50g icing sugar
1 teaspoon of cinnamon
3/4 teaspoon of ginger (I used Dhow nature foods)
Pinch of salt
250g of vegan cream cheese (I used Violife)
Base:
160g rolled oats
160g dates, pitted
Pinch of salt
80g coconut oil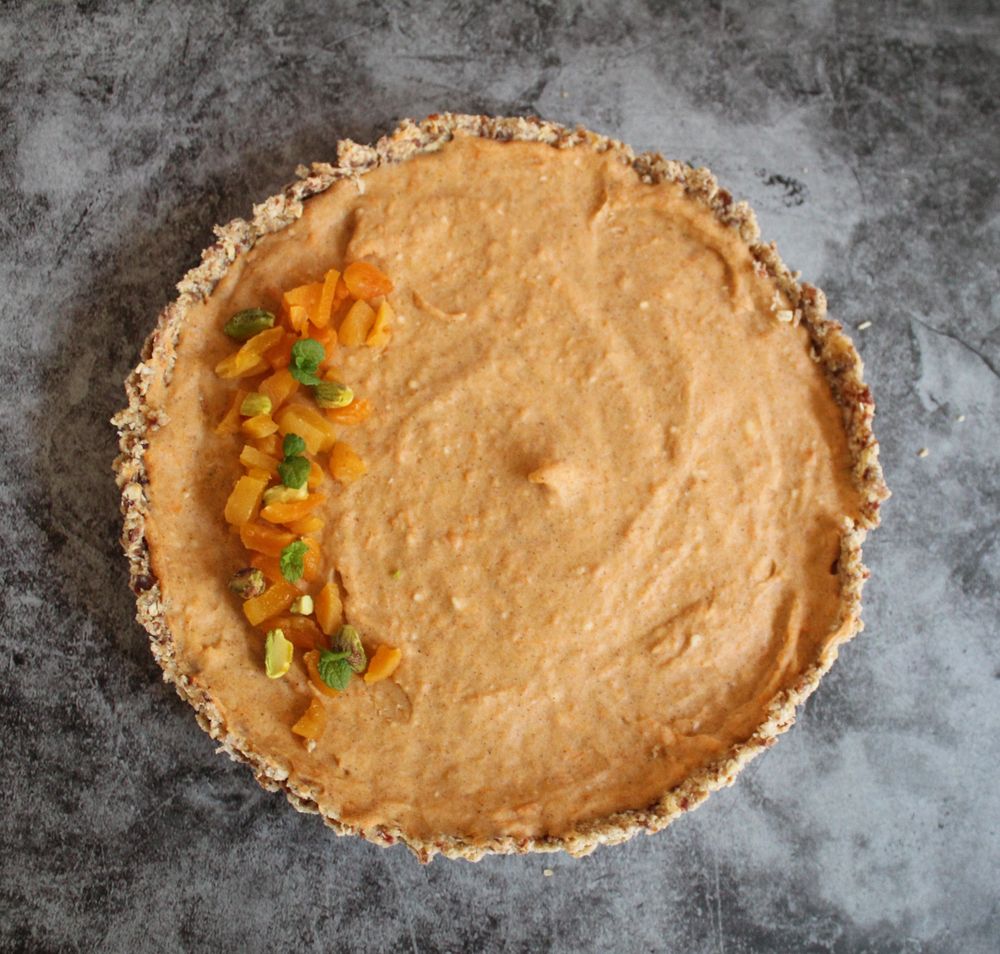 Steps:
1.Preheat the oven at 180°C and on a baking tray line a parchment paper.
2.Bake the sweet potato with the skin for 40 minutes or until soft.
3.Once cooked, remove from the oven and let it cool. The above steps can be done up to 2 days in advance (keep the sweet potato in the fridge).
4.While the sweet potato is cooling down, prepare the base by blending all the ingredients.
5.Place the base mixture in a round 24cm diameter dish which is lightly greased.
6.Push down the mixture to cover the bottom and sides of the tray.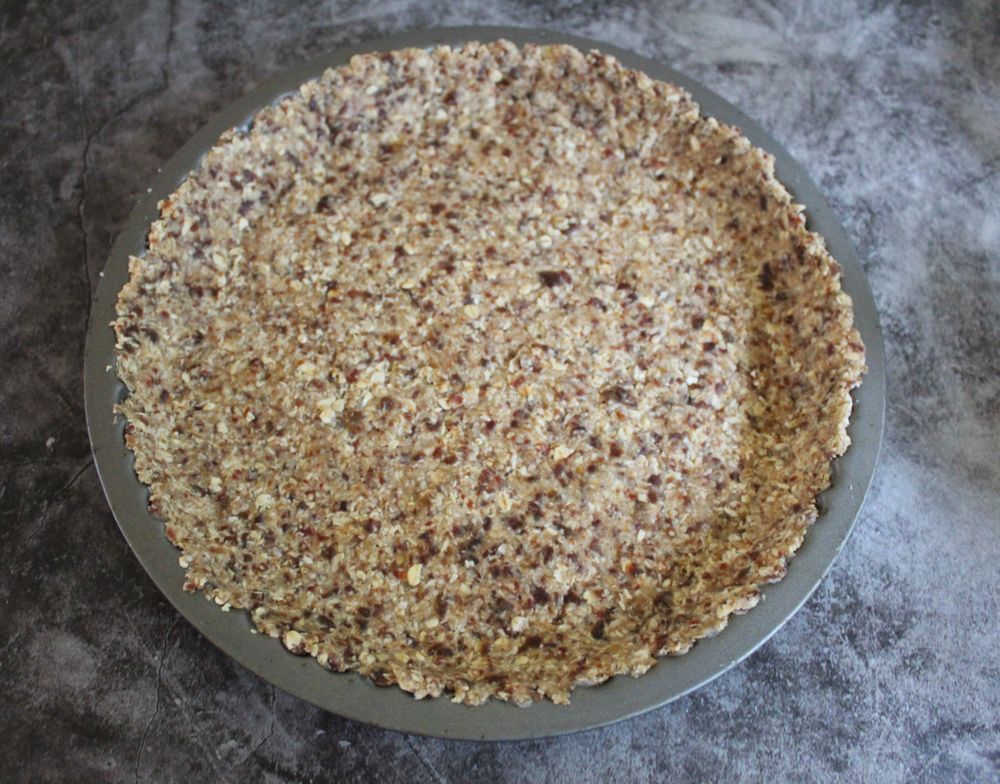 7.Place in the freezer for 30 minutes for firm.
8.Once the sweet potato is cool down, scoop the flesh into a bowl along with all the remaining ingredients and blend with a hand mixed until smooth.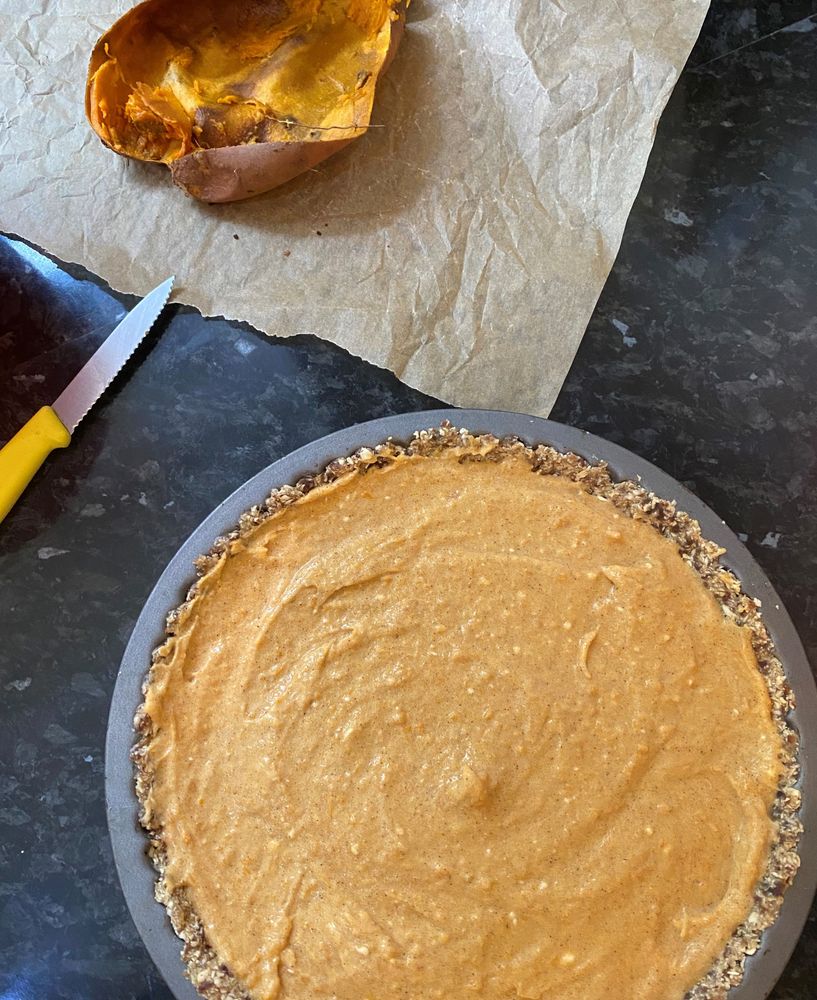 9.Add the cream over the base and smooth it into an even layer.
10.Refridgerate for few hours before serving.
11.I decorated mine with pistachios and dried apricots.
Enjoy!