Sultana biscuits
This recipe is extremely easy to make and incredibly delicious.
Vegan, Soy free, nut free | 20 - 24 biscuits | DESSERTS
Ingredients:
80ml fresh orange juice
80ml vegetable oil
100g sugar
275g plain flour
1 teaspoon of baking powder
50g of sultanas
1 teaspoon of orange zest
1/2 teaspoon of cinnamon
Pinch of salt
Steps:
Preheat your oven to 190°C and on a baking tray line a parchment paper.

In a large bowl combine the oil, juice, zest and sugar using a whisk.

In a separate bowl combine all the dried ingredients, except from the sultanas and combine well.

Add the dried mixture to the wet and mix until everything is combined well.

Then add the sultanas and mix but be careful not to overmix at this stage.

Shape into small balls (try to keep them the same size) and place on the tray pushing slightly with your fingers to create a 4-5cm circle. Leave a small gap between the biscuits and bake for 13-15 until golden.

When they come out of the oven, they will be soft, but let them cool for at least 30 minutes before serving and they will harden up.
Enjoy!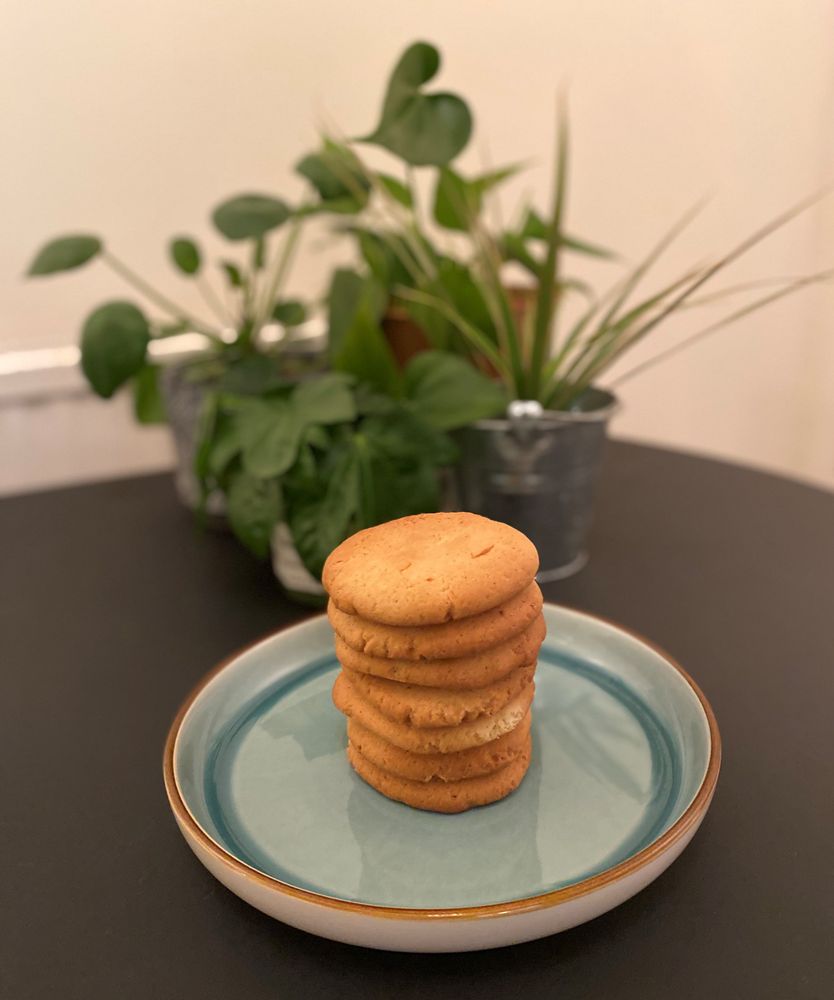 Did you try this recipe?
Let us know how it went, comment below and share a picture on Instagram or Twitter with the hashtag #natliciousfood
*Disclosure
Some of the above links are affiliate links, meaning at no additional cost to you, I may earn commission when you click through and make a purchase.