Spinach pie
Traditionally spinach pie is made with feta cheese, but you will not miss it with this recipe!
Vegan | Serves 4 | MAIN
Ingredients:
240g fresh spinach, chopped
1 spring onion, sliced finely
50g Violife grated cheese (or other cheese of choice)
140g firm tofu
15g pine nuts
1/2 lemon, juice and zest
10 mint leaves, sliced finely
375g roll puff pastry (I used 1 packed of ready rolled)
2 tablespoons of olive oil
1 teaspoon of dried oregano
Salt and pepper to taste
10g of sesame seeds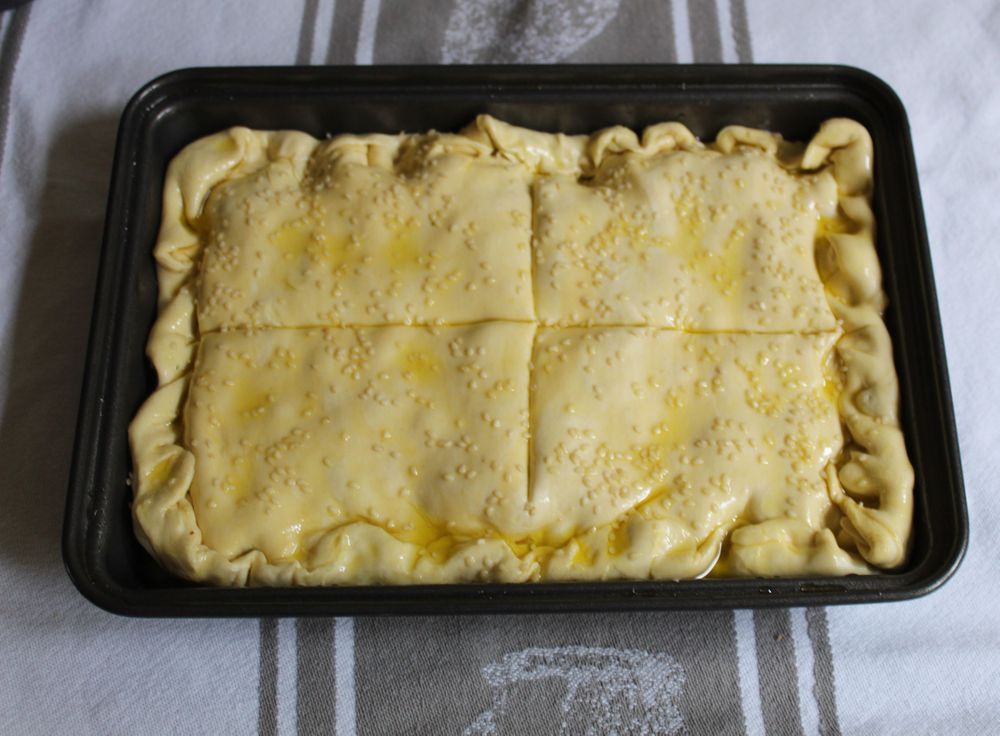 Steps:
1.In a medium high heat pan, sauté the spring onions (white parts) in half of the olive oil.
2.After a minute add the spinach in batches and stir occasionally. This will only take few minutes.
3.Add the spinach filling into a bowl, crumble the tofu with your hands and add the remaining ingredients (except from the olive oil).
4.Combine everything together and set aside or refrigerate for 30 minutes.
5.Preheat your oven to 180°C.
6.Cut the pastry in two pieces, one slightly bigger than the other one.
7.Use half of the remaining olive oil to grease your baking tray (I used a 20x25) and add the bigger piece of the pastry in the bottom, lightly pressing into the base and sides.
8.Add the spinach filling (it must be cool) and spread around.
9.Roll out the second piece of the pastry and place over the filling.
10.Secure the edges by folding the bottom piece of the pastry on the top gently with your fingers.
11.Add the rest of the olive oil and spread evenly. With a knife score into 4 pieces.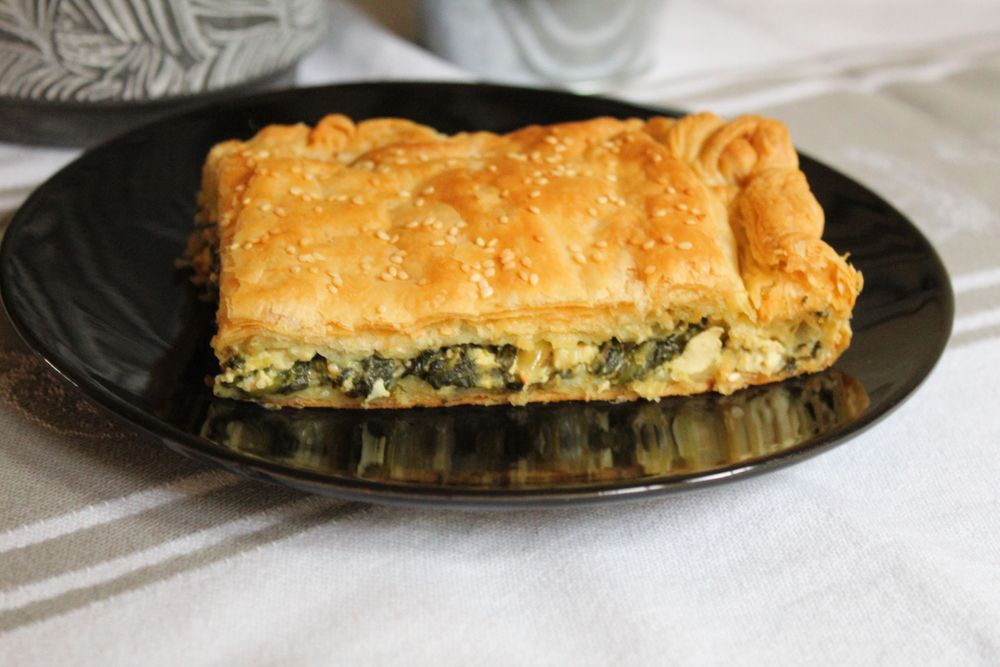 12.Bake it for 40 minutes or until golden brown and let it cool before serving it.
Enjoy it with a salad as a full meal.
Happy cooking everyone!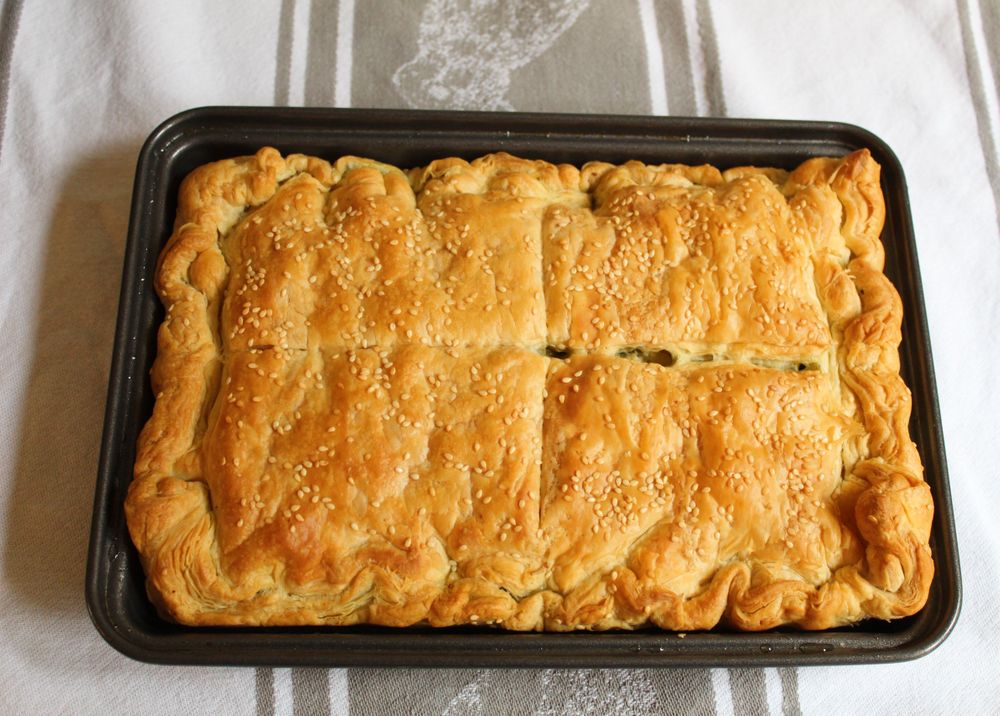 If your tofu is not pressed, here's a technique to press it:
Did you try this recipe?
Let us know how it went, comment below and share a picture on Instagram or Twitter with the hashtag #natliciousfood
*Disclosure
Feel free to support me on Patreon!
Some of the above links are affiliate links, meaning at no additional cost to you, I may earn commission when you click through and make a purchase.