Spinach in peanut sauce
A quick recipe for all the peanut butter lovers out there, it's not photogenic but it's delicious!
Vegan, soy free | Serves 2 | MAIN
Ingredients:
1 tablespoon olive oil
1 onion, chopped
3 cloves of garlic, minced
Salt and pepper
1/2 teaspoon of each chilli flakes and curry powder
1 tablespoon tomato paste
430g spinach (fresh or frozen)
2 tablespoons peanut butter (sugar free)
Steps:
1.In a pan, on a medium heat, add the oil and onions with some salt and sauté until translucent.
2.Add the minced garlic and sauté for 1-2 minutes.
3.Add the spices and stir.
4.Add the tomato paste along with a splash of hot water.
5.Saute for a minute or so before you add the spinach and a pinch of salt.
6.Cook for 3-4 minutes, then add the peanut butter and 200ml of boiling water.
7.Stir to dissolve the peanut butter and lower the heat.
8.Cook for 8-10 minutes, stirring occasionally.
9.Taste to adjust the seasoning to your preference and serve with basmati rice.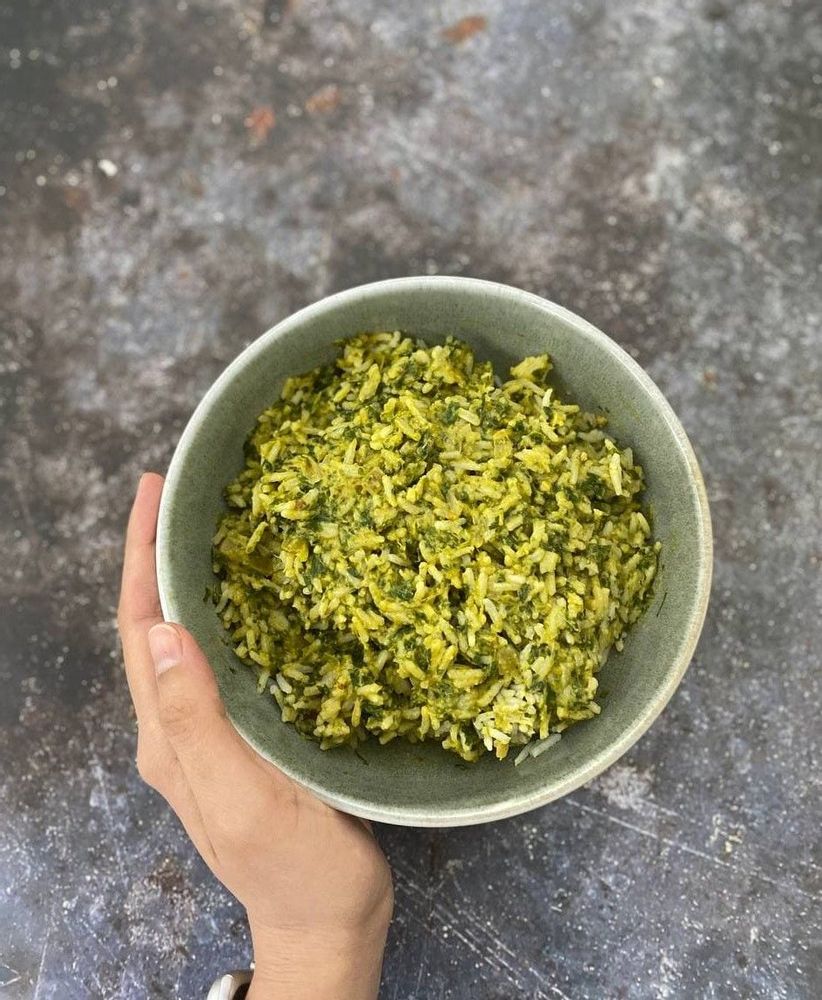 Happy cooking everyone!
Did you try this recipe?
Let us know how it went, comment below and share a picture on Instagram or Twitter with the hashtag #natliciousfood
*Disclosure
Some of the above links are affiliate links, meaning at no additional cost to you, I may earn commission when you click through and make a purchase.