Spinach and dried fig salad
Spinach and dried fig salad
I have been enjoying this salad during the Christmas holidays, and everyone who have tried it loved it, so here I am sharing it with you!
Vegan, soy free, gluten free | Serves 4 | SALAD
Ingredients:
200g baby spinach
200g mixed leaves
100g radicchio
1 spring onion, thinly sliced
1/2 fennel, thinly sliced
30g plant-based feta
30g dried figs, sliced
30g walnuts, roughly chopped
Dressing:
3 tablespoons olive oil
2 tablespoons balsamic vinegar
1 teaspoon maple syrup
Salt to taste
Pinch of oregano and garlic granules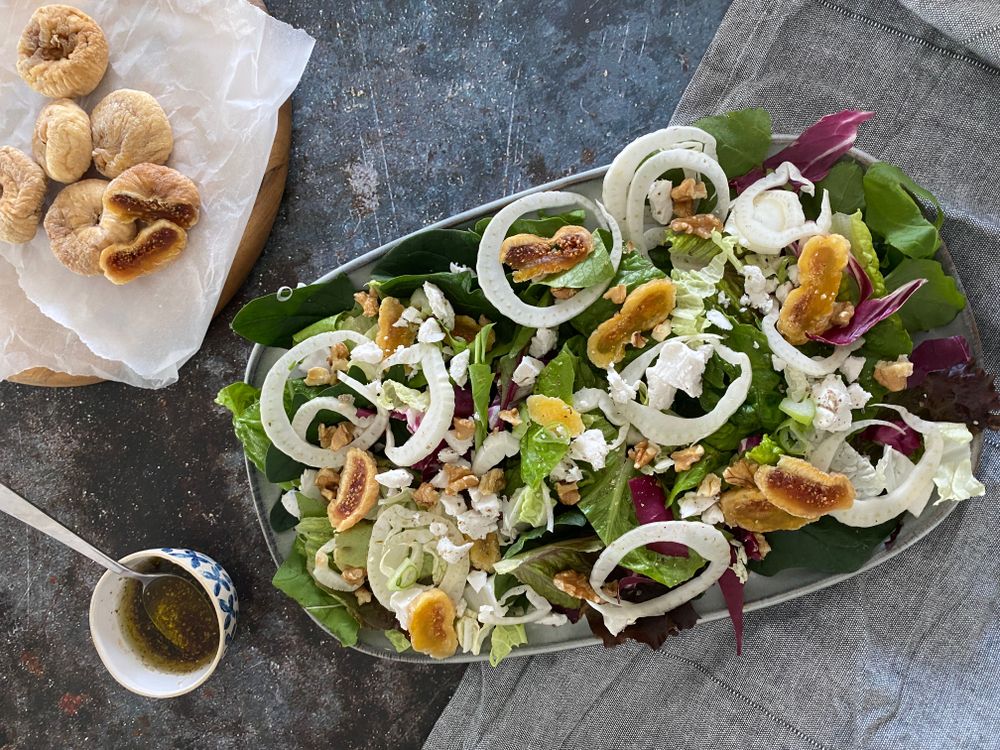 Steps:
1.Chop roughly the salad leaves and add them in a large mixing bowl.
2.Continue with the spring onions and fennel slices.
3.Crumble the feta on top, along with the dried figs and walnuts.
4.Add all the ingredients for the dressing in a jar and shake to combine.
5.Add the dressing just before serving.
Notes:
*If you want to make it into a full meal, you could add some cooked quinoa or bulgur, just make sure is in room temperature before you add it.
Enjoy!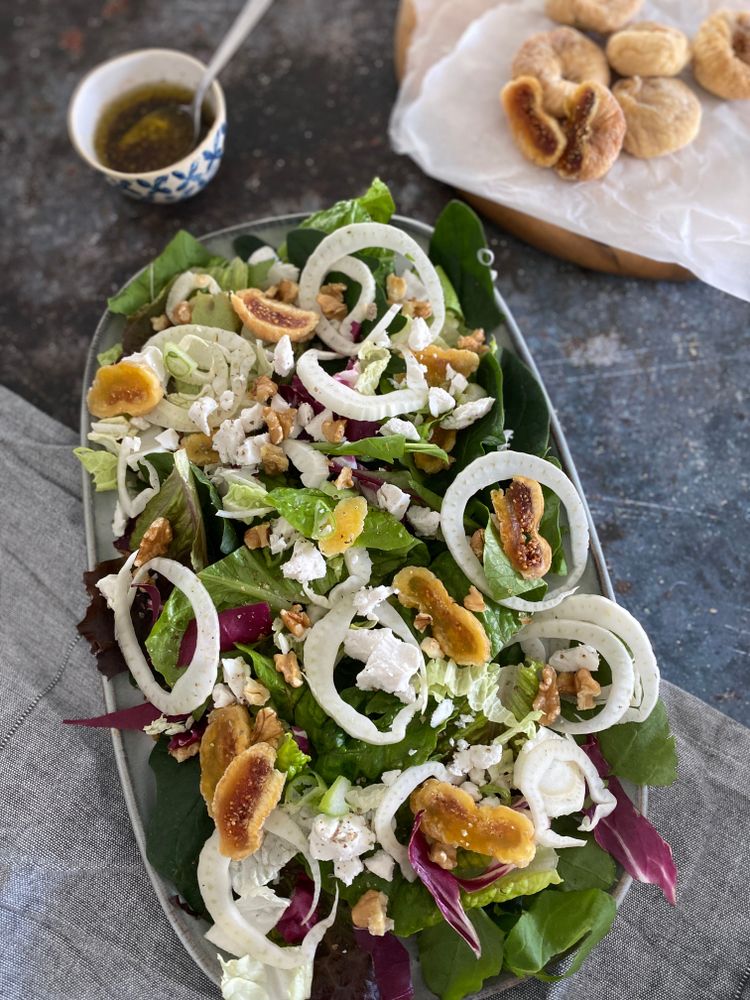 Did you try this recipe?
Let us know how it went, comment below and share a picture on Instagram or Twitter with the hashtag #natliciousfood
*Disclosure
Feel free to support me on Patreon!
Some of the above links are affiliate links, meaning at no additional cost to you, I may earn commission when you click through and make a purchase.