Spicy cauliflower
For my first recipe this year, I present to you this delicious spicy cauliflower that only needs few minutes to prep and it makes a yummy side dish!
Vegan, nut free, gluten free, soy free | Serves 4 | SIDE
Ingredients:
1 cauliflower
Salt and pepper
1 tablespoon olive oil
70ml of coconut oil
3 cloves of garlic, grated
1 small piece of fresh ginger, grated
1 teaspoon of tomato paste
1 tablespoon of sriracha hot sauce
1/2 teaspoon of each oregano and chili flakes
1 tablespoon of sesame oil
1 spring onion, chopped
1 teaspoon sesame seeds
Steps:
1.Cut the cauliflower into small florets and add in a baking tray with the olive oil and a generous pinch of salt.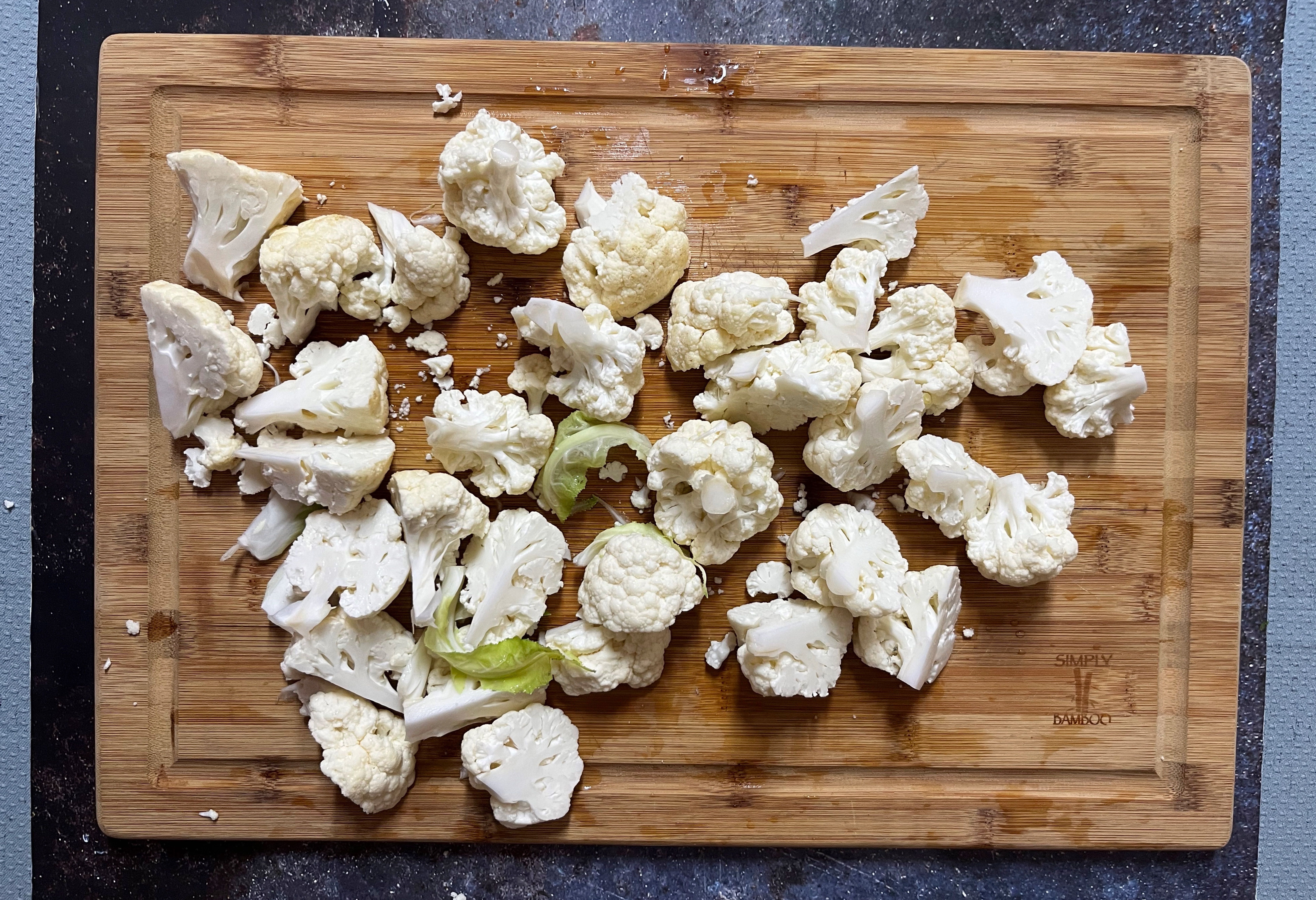 2.Bake in a preheated oven for 25-30 minutes, turning halfway through.
3.In the meantime, prepare the sauce, by heating the coconut oil in a pot.
4.Then add the grated garlic and ginger, followed by the tomato paste and hot sauce.
5.Add the spices, and cook on a low heat for 3-4 minutes.
6.Once the cauliflower is ready, add it into the sauce and stir to coat.
7.Turn off the heat, add the sesame oil, spring onions and sesame seeds.
Enjoy!
Serving suggestion: with rice, salad and plant-based yogurt.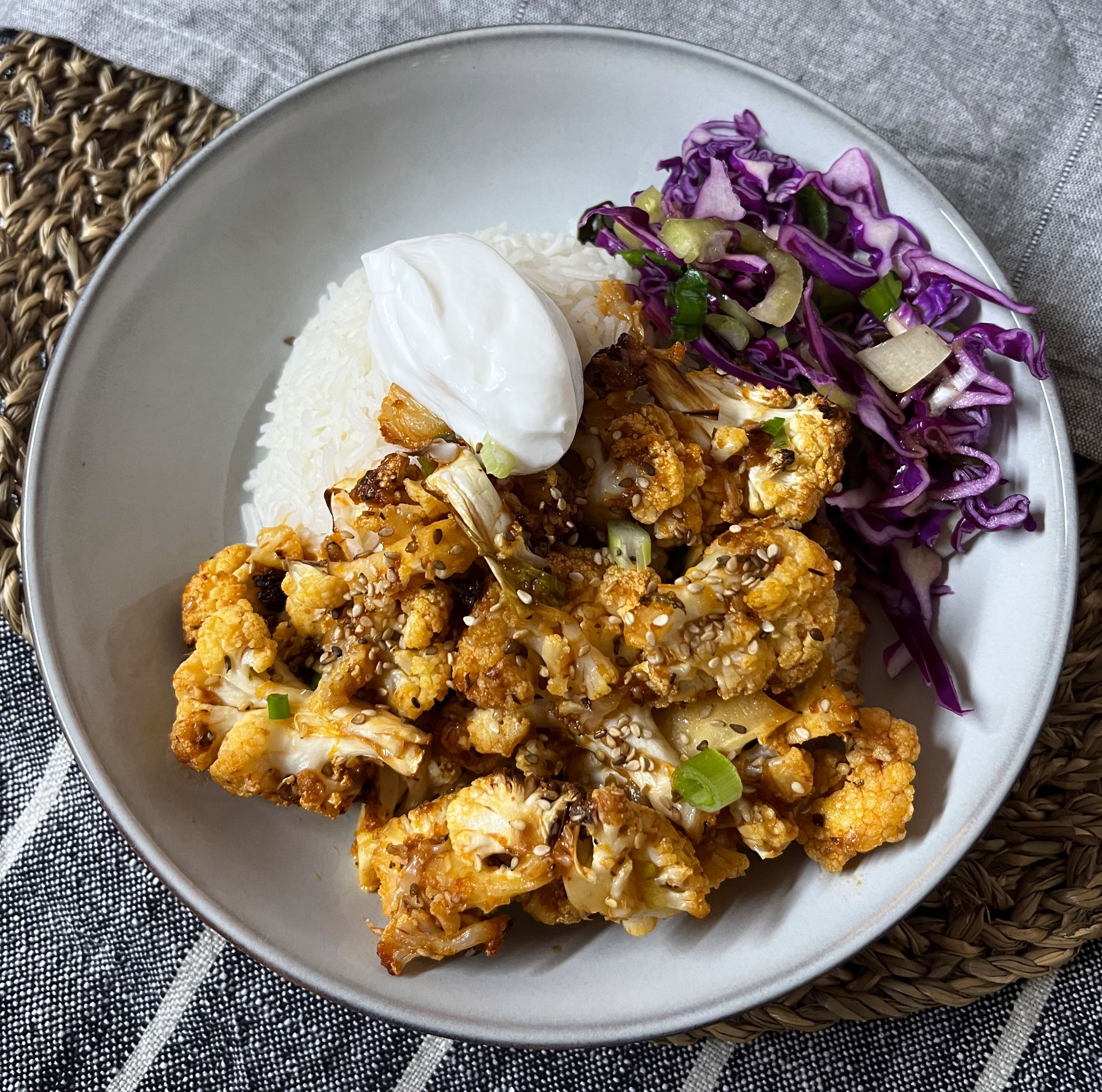 Did you try this recipe?
Let us know how it went, comment below and share a picture on Instagram or Twitter with the hashtag #natliciousfood
*Disclosure
Some of the above links are affiliate links, meaning at no additional cost to you, I may earn commission when you click through and make a purchase.