Rice pudding
Rice pudding aka rizogalo, is a dessert from my childhood and once I found a vegan condensed milk, I decided to make it!
Vegan, nut free, soy free, gluten free | Serves 6 | DESSERT
Ingredients:
400g round grain rice
1 teaspoon vanilla bean extract
Cinnamon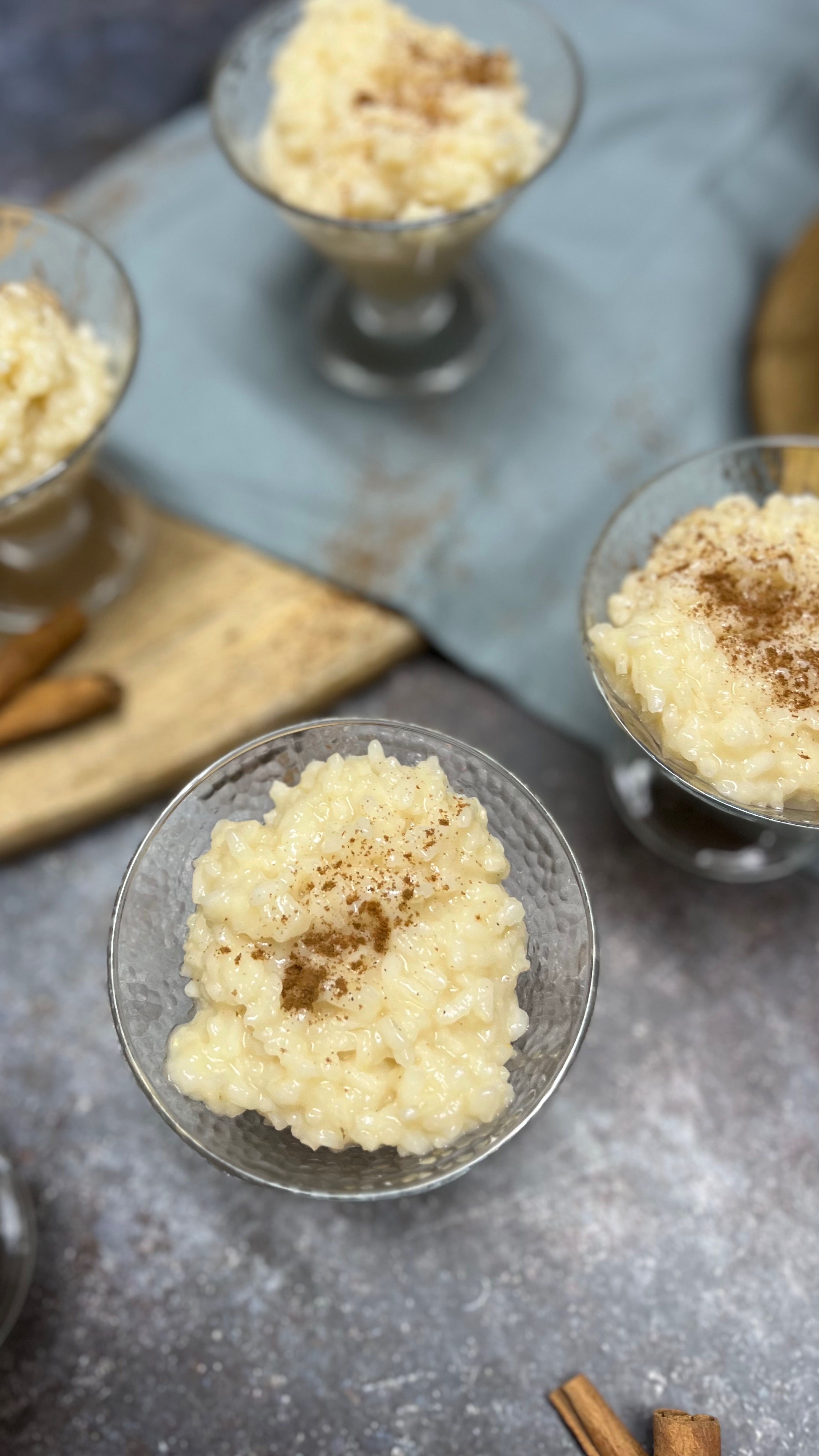 Steps:
1.Rince the rice very well and add it into a pot.
2.Add 1L of water, bring to boil, lower the heat, cover and cook for 15-18 minutes, stirring occasionally.
3.After 15 minutes, taste the rice to check if it's cooked. If is not ready yet, add some more water and cook it for few extra minutes.
4.Once the rice is ready, the water must be (almost) fully absorbed, add the condensed milk and vanilla bean paste.
5.Turn off the heat and stir it around.
6.Serve it into individual bowls and add some cinnamon on top.
7.Serve it hot or cold.
Enjoy!
Notes:
*Store it in the fridge for up to a week.
Did you try this recipe?
Let us know how it went, comment below and share a picture on Instagram or Twitter with the hashtag #natliciousfood
*Disclosure
Feel free to support me on Patreon!
Some of the above links are affiliate links, meaning at no additional cost to you, I may earn commission when you click through and make a purchase.