Quick tofu pasta
A simple pasta dish that is perfect for a quick, mid-week meal.
Vegan, gluten free * | Serves 1 | MAIN
*Use gluten free pasta and tamari instead of soy sauce to make it gluten free.
Ingredients:
100g spaghetti
2 tablespoons olive oil
1 spring onion
50g sugar snap peas
50g baby sweetcorn
80g tofu
1 tablespoon soy sauce
1/2 teaspoon peanut butter
Salt & pepper
Pinch of garlic granules, chili flakes and dried oregano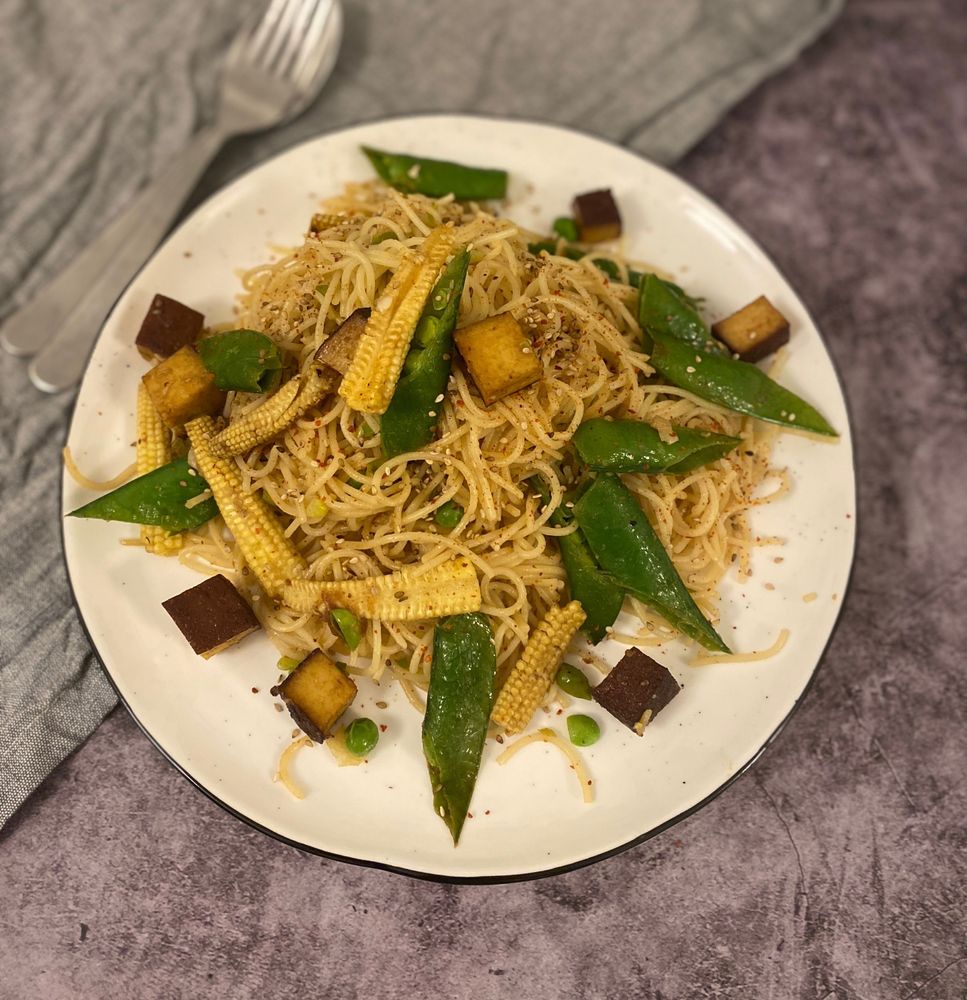 Steps:
1.Boil the pasta according to the package instructions, in salted water.
2.Reserve some of the pasta liquid.
3.In a pan, add half of the olive oil, the spring onions, sugar snap peas and sweetcorn.
4.Season and stir fry for 3-4 minutes.
5.Add the tofu, soy sauce and peanut butter.
6.stir for a minute, before you add 2-3 tablespoons of the pasta water.
7.The pasta must be ready by now, drain them and add the remaining oil to avoid sticking.
8.Add the pasta into the pan, season with all the spices.
9.Serve with sesame seeds and crushed peanuts.
Happy cooking everyone!
Did you try this recipe?
Let us know how it went, comment below and share a picture on Instagram or Twitter with the hashtag #natliciousfood
*Disclosure
Feel free to support me on Patreon!
Some of the above links are affiliate links, meaning at no additional cost to you, I may earn commission when you click through and make a purchase.