Protein packed pasta
This 15-minute meal, makes a perfect dinner date recipe in case you are celebrating Valentine's Day! But even if you don't, this pasta recipe makes a great mid-week meal but you can also prepare the sauce in advance!
Vegan, soy free | Serves 3 | MAIN
Ingredients:
255g whole wheat pasta
350g silken tofu (I'm using extra firm silken tofu from blue dragon)
200g roasted red peppers (from a jar)
15g nutritional yeast
1 clove of garlic
50g walnuts
Salt and pepper
Pinch of oregano
1 tablespoon of olive oil
1/2 lemon, juice and zest
30g vegan parmesan (I'm using Parveggio grated from greenvie)
30g fresh arugula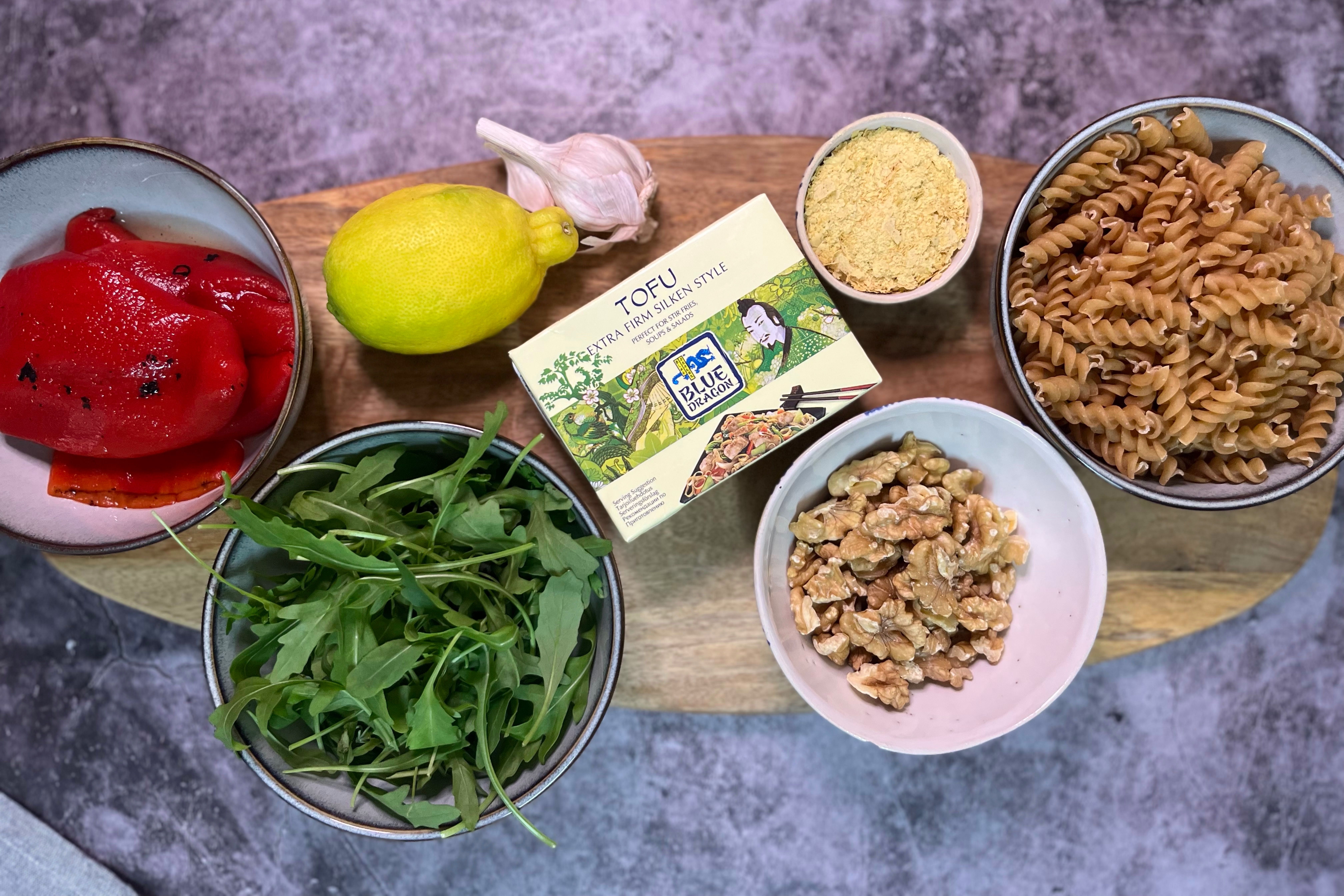 Steps:
1.Boil the pasta in salted water according to the package instructions.
2.In a food processor, add all the remaining ingredients except from the parmesan and arugula.
3.Blend until smooth and taste to adjust the seasoning and acidity to your preference.
4.Add the sauce into a pan on a medium heat for 1-2 minutes, before you add the cooked pasta.
5.Add 60-80ml of the pasta water to loosen it up.
6.Serve with parmesan and fresh arugula.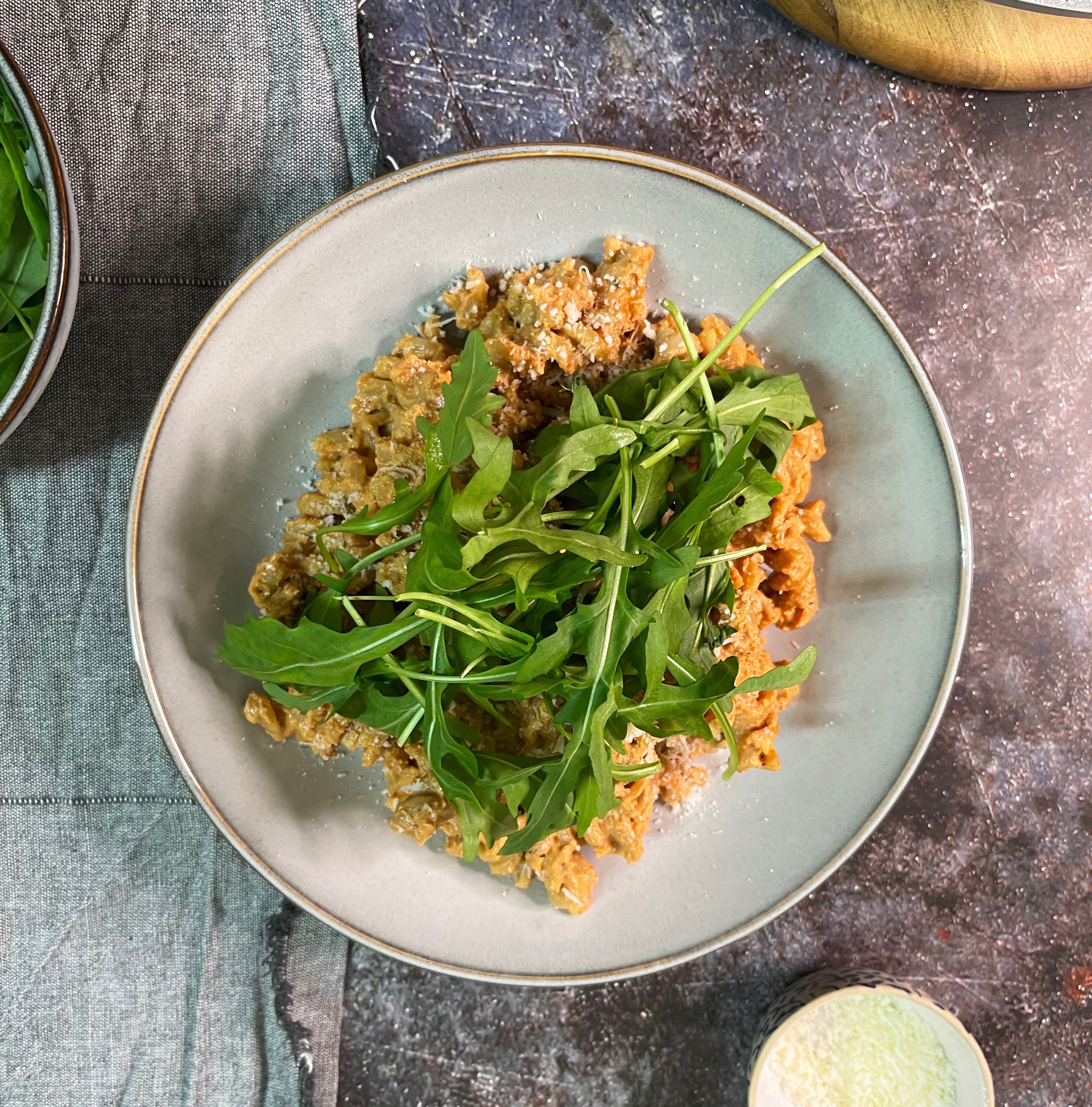 Enjoy!
Notes:
*You can prepare the sauce up to 3 days in advance and keep it in the fridge to use it with pasta when needed.
Did you try this recipe?
Let us know how it went, comment below and share a picture on Instagram or Twitter with the hashtag #natliciousfood
*Disclosure
Some of the above links are affiliate links, meaning at no additional cost to you, I may earn commission when you click through and make a purchase.