Potato and beetroot salad
Potato and beetroot salad
Delicious potato and beetroot salad with a healthy twist.
Vegan, nut free, gluten free | Serves 2 | SALAD
Ingredients:
700g potatoes, thoroughly washed
2 beetroots, steamed, cut in cubes
2 spring onions, sliced
Salt and pepper
Handful of fresh dill and coriander, chopped
Dressing:
2 tablespoons of Greek style yogurt (I used Alpro)
1 teaspoon of tahini
Juice of 1 lemon
3 tablespoons of olive oil
1 teaspoon of each oregano and dried parsley
1/2 teaspoon of each chilli flakes and garlic granules
Salt and pepper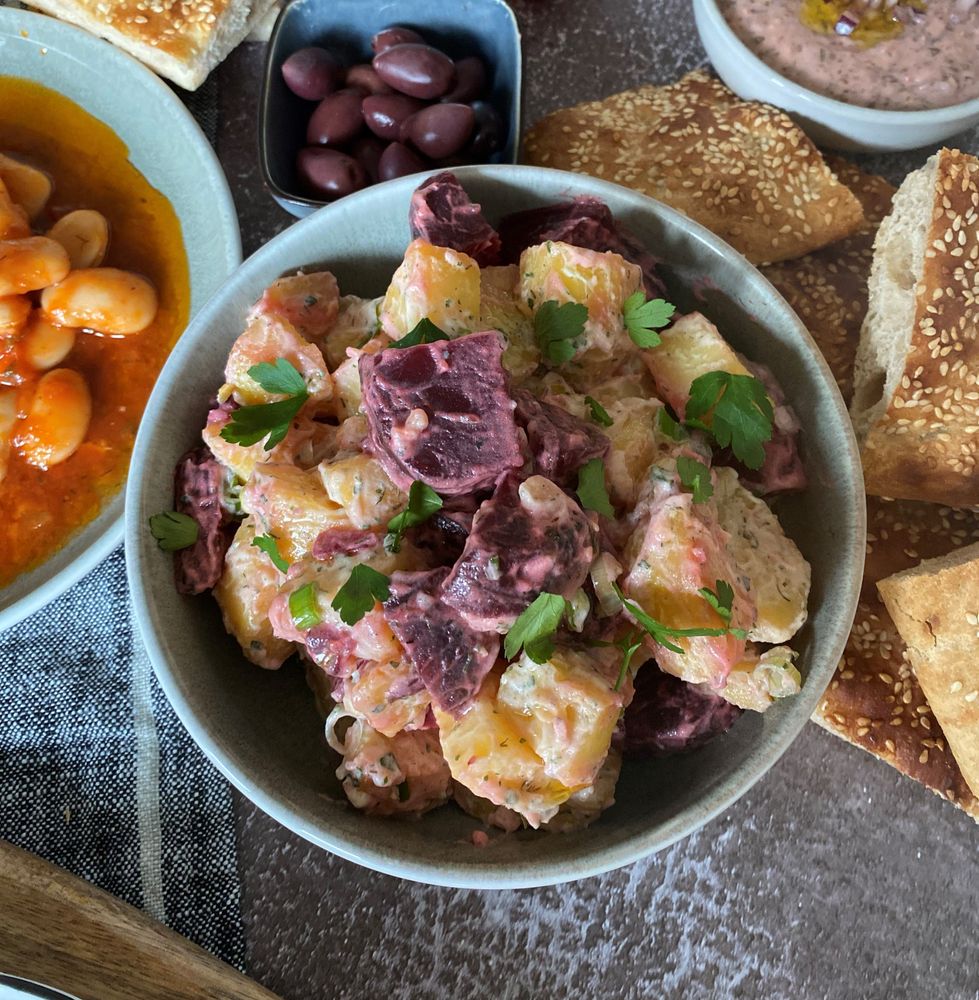 Steps:
1.Add the potatoes in a pot, on a medium heat and cover with water. Add plenty of salt and boil for 25-30 or until the potatoes are cooked.
2.Drain the water and set aside to cool down.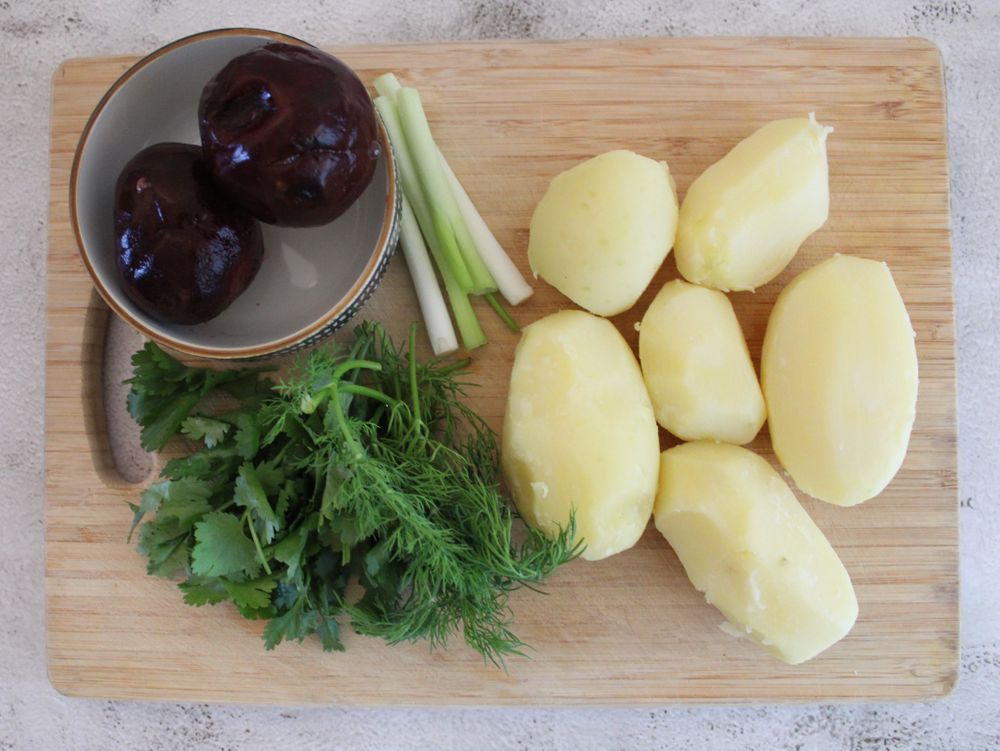 3.In the meantime prepare the dressing by mixing all the ingredients in a jar.
4.Once the potatoes are cool down, peel the skin off with a knife, cut a cubes and add in bowl.
5.Add the beetroot, spring onions and dressing in the same bowl and stir to incorporate.
6.Taste to adjust the seasoning to your preference and finish it with the fresh herbs.
Happy cooking everyone!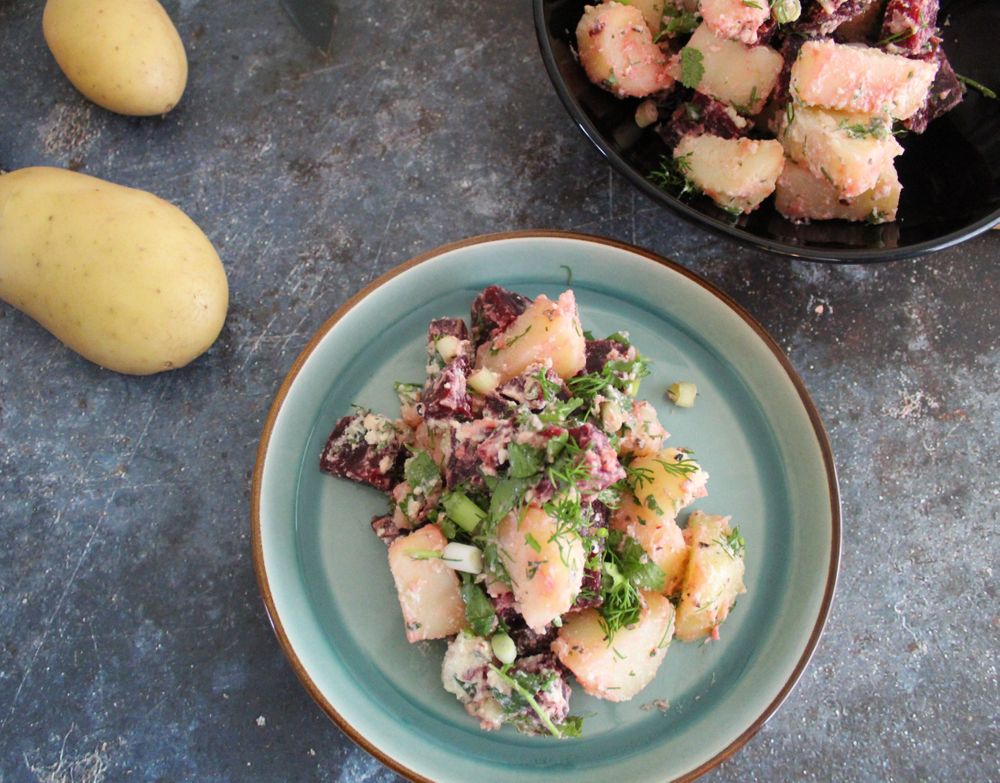 Did you try this recipe?
Let us know how it went, comment below and share a picture on Instagram or Twitter with the hashtag #natliciousfood
*Disclosure
Feel free to support me on Patreon!
Some of the above links are affiliate links, meaning at no additional cost to you, I may earn commission when you click through and make a purchase.