Pizza swirls
Delicious and easy to make pizza swirls.
Vegan, nut-free | 16 pieces | SNACK
Ingredients:
375g roll puff pastry (I used 1 packed of ready rolled)
3 tablespoons of tomato passata
1/2 teaspoon of each oregano and basil
Pinch of garlic granules
Salt and pepper
7 slices of cheese (I used original flavour from Violife)
6 slices of ham (I used smoky ham free from Quorn)
Steps:
1.Preheat your oven at 180°C.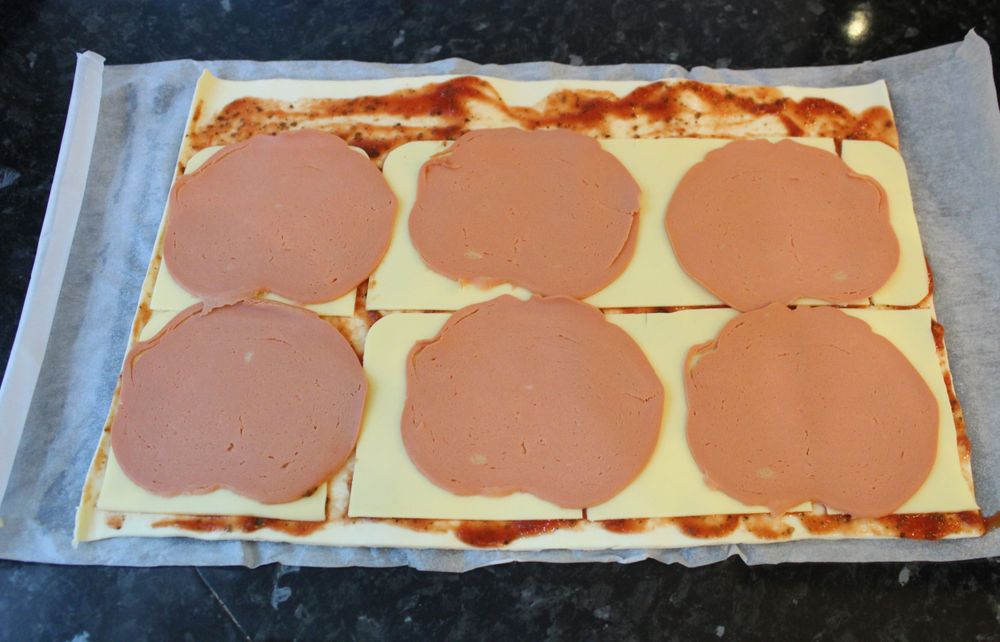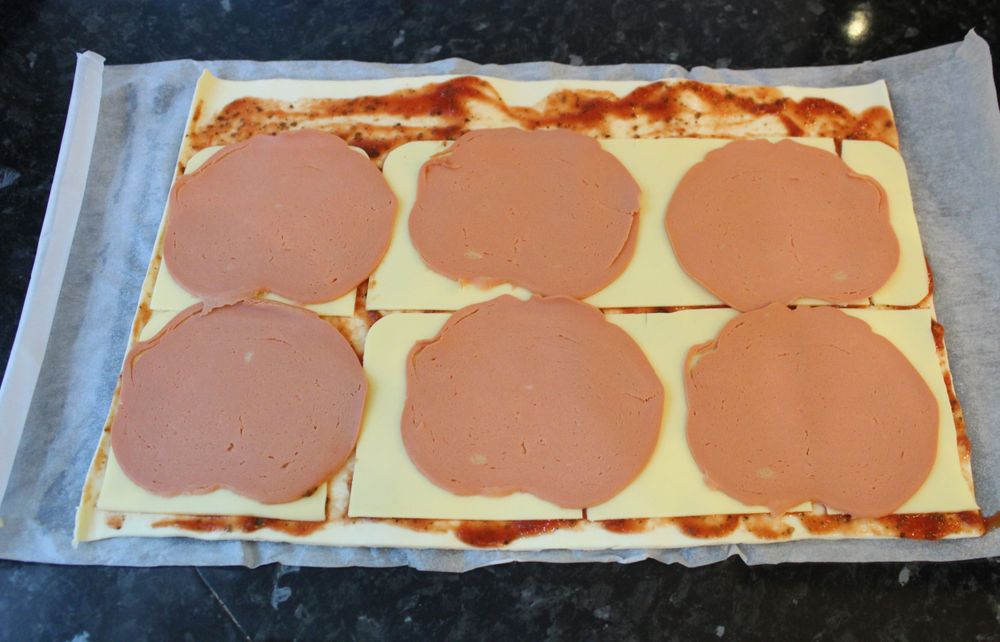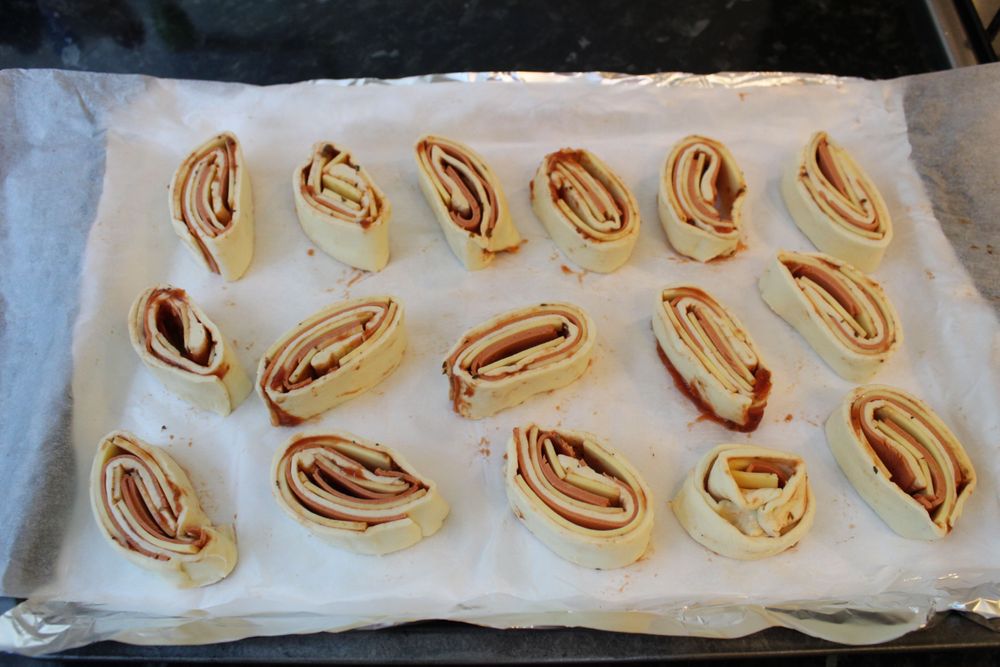 2.In a small bowl, combine the tomato sauce with the herbs.
3.Roll the puff pastry on a clean surface and spread the sauce evenly. Add the slices of cheese on top and then the ham slices.
4.Roll the pastry firmly from the long side to form a log.
5.Then cut the log in 2cm thick slices. Places on a baking tray lined with parchment paper, leaving a gap between them.
6.Bake for 20-25 minutes or until golden.
Happy cooking everyone!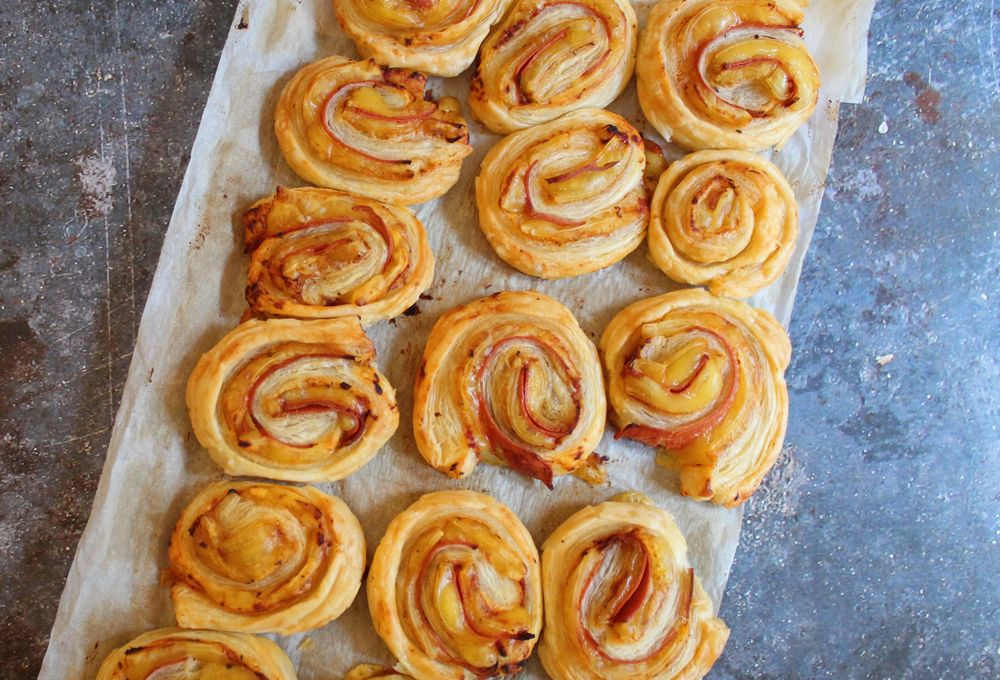 Did you try this recipe?
Let us know how it went, comment below and share a picture on Instagram or Twitter with the hashtag #natliciousfood
*Disclosure
Feel free to support me on Patreon!
Some of the above links are affiliate links, meaning at no additional cost to you, I may earn commission when you click through and make a purchase.