Peanut butter smoothie
For all the peanut butter lovers I've got the perfect summer smoothie for you, ideal for a quick breakfast or to refresh you anytime of the day!
Vegan, gluten free | Serves 1 | DRINK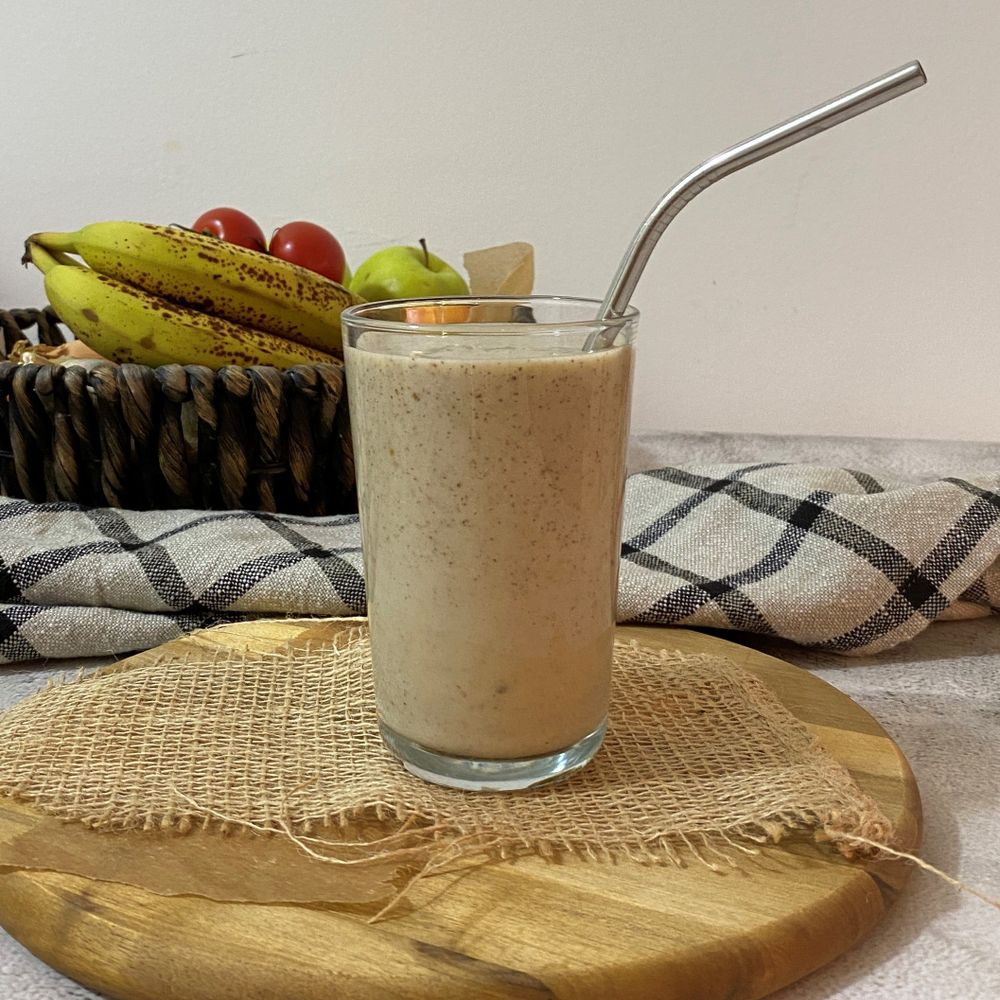 Ingredients:
1 frozen banana, cut in 4 pieces
1 medjool date, pitted
2 tablespoons of plain coconut yogurt (I used Alpro plain coconut yogurt)
1 tablespoon of peanut butter (I used Meridian rich roast)
1 teaspoon of vanilla
1 tablespoon of chia seeds
Steps:
1.In a blender add the banana, date and 180ml of water. Blend until everything is dissolved.
2.Add the remaining ingredients and blend again for a couple of minutes.
Enjoy!
Did you try this recipe?
Let us know how it went, comment below and share a picture on Instagram or Twitter with the hashtag #natliciousfood
*Disclosure
Some of the above links are affiliate links, meaning at no additional cost to you, I may earn commission when you click through and make a purchase.