Okra - Bamies
Okra is one of these vegetables that you either love or hate. I love them and believe me with this recipe you are going to love them as well!
Vegan, gluten free, nut free, soy free | Serves 2-3 | MAIN
Ingredients:
2 tablespoons of olive oil
1 onion, chopped
2 cloves of garlic, crushed
2 big potatoes or 4 small
1 tablespoon of tomato paste
150g of passata
1 veggie cube
350g okra
Vegetable oil for frying
1/2 teaspoon of oregano
Salt and pepper
Handful of fresh parsley
Steps:
1.Remove the heads of the okra as shown in the following video, thoroughly wash and pat dry them with a kitchen towel.
2.Heat the vegetable oil in a shallow pan or pot and carefully fry them in batches for a couple of minutes.
3.Place them on a plate with lined kitchen paper to absorb any excess oil and season with salt. If you've never had okra before, I suggest you try some now, they are delicious!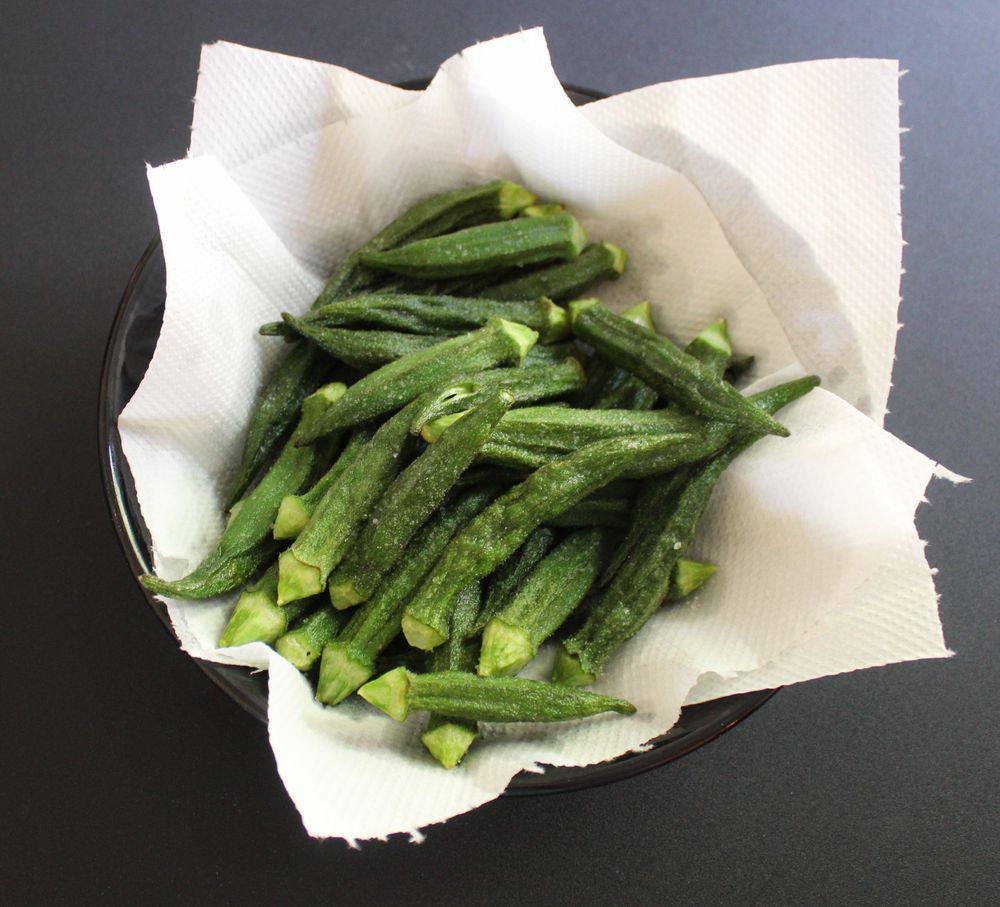 4.In a medium pot, on a medium heat, add the olive oil, onions, garlic and potatoes and sauté for 4-5 minutes until golden.
5.Add the tomato paste and sauté for a couple of minutes.
6.Add the passata, veggie cube and 400ml of water. Season and bring to boil. Lower the heat and simmer for 15 minutes.
7.Add the fried okra and stir around carefully as they are very soft. Cover and cook for additional 10-15 minutes.
8.Check if the potatoes are cooked with a fork, adjust the seasoning to your preference and add the parsley.
Serve with bread.
Happy cooking everyone!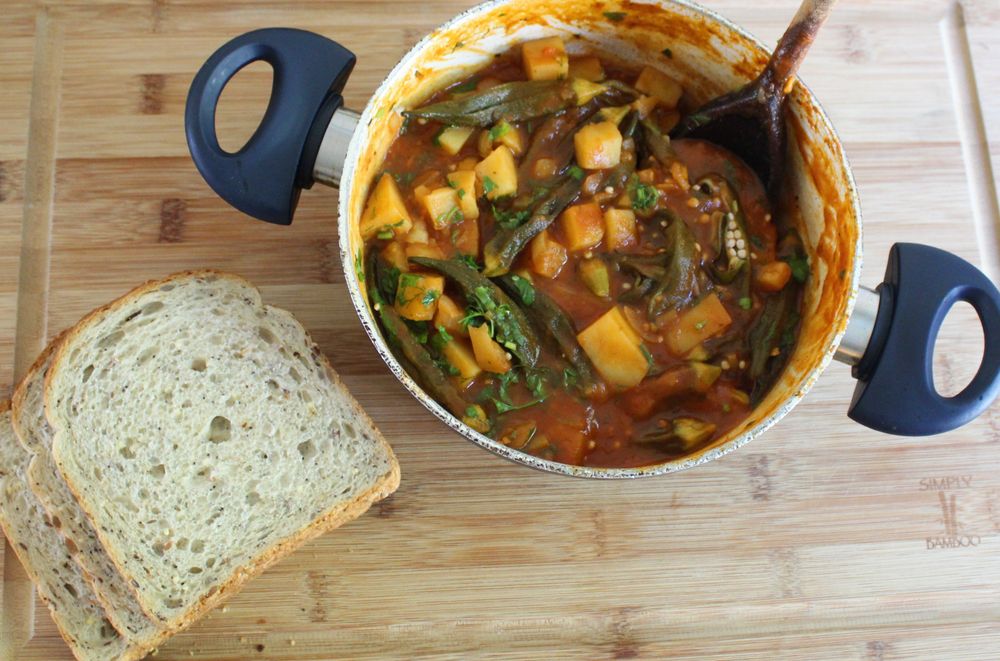 Did you try this recipe?
Let us know how it went, comment below and share a picture on Instagram or Twitter with the hashtag #natliciousfood
*Disclosure
Feel free to support me on Patreon!
Some of the above links are affiliate links, meaning at no additional cost to you, I may earn commission when you click through and make a purchase.