Marble cake
Classic marble cake but made vegan! This is great to enjoy with some plant-based milk, tea or coffee!
Vegan, nut free, soy free | Servers 12 | DESSERT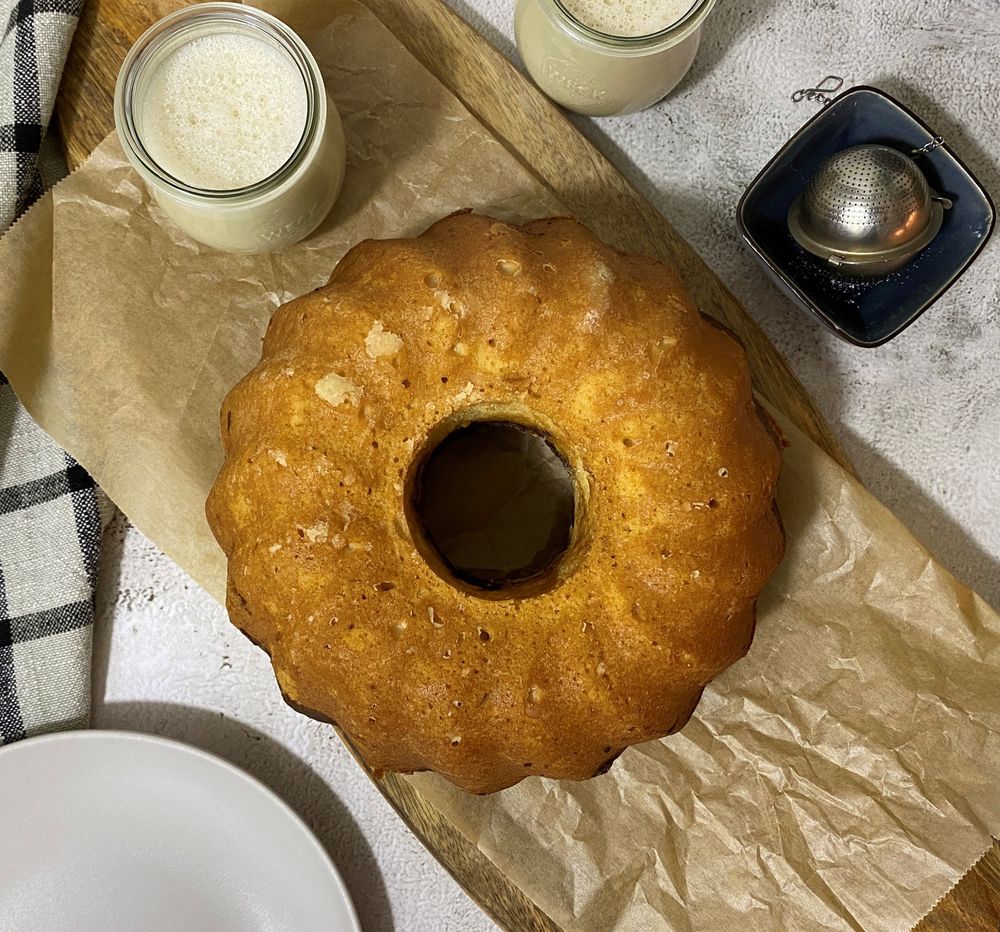 Ingredients:
Dry:
470g plain flour
1 teaspoon baking powder
Pinch of salt
30g cocoa powder
Wet:
370ml water
1 tablespoon white wine vinegar
130ml vegetable oil
350g sugar
Zest of half orange
To bake:
1 tablespoon vegetable oil
2 tablespoons plain flour
Serve:
2 tablespoons icing sugar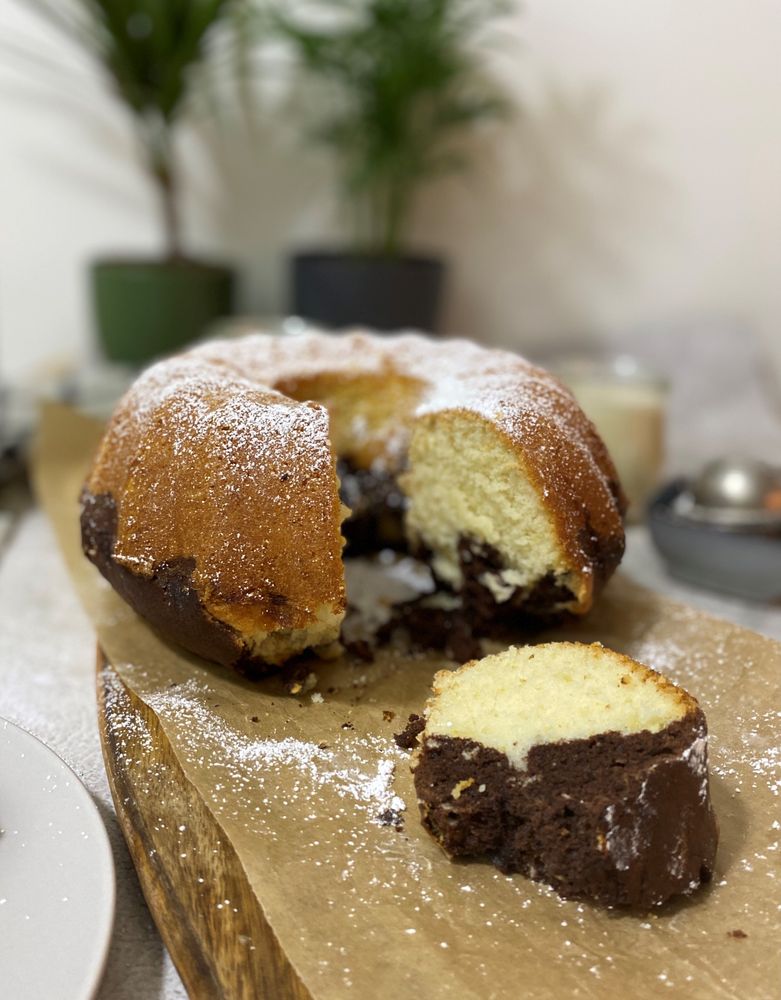 Steps:
1.In a bowl add all the dry ingredients, except the cocoa powder, and combine well.
2.In a separate larger bowl, add all the wet ingredients and whisk to dissolve the sugar.
3.Add the dry ingredients into the wet and combine with a spoon as little as possible.
4.Add the oil into your cake mould (I am using a 25cm Bundt cake mould) and cover the whole surface using a paper towel.
5.Then add the flour and cover the whole surface. Remove any excess flour.
6.Add half of the cake mixture into the mould in an even layer.
7.Add the cocoa powder into the remaining cake mixture, mixt it with a spoon and add it on top of the white mixture.
8.Using a knife, swirl the chocolate mixture into the white mixture to incorporate it in a marble effect.
9.Bake, in a preheated oven at 180°C, for 35-40 minutes or until a knife inserted into the middle comes out clean.
10.Let it cool for a couple of hours before you unmould it.
11.Serve with some icing sugar.
Enjoy!
Did you try this recipe?
Let us know how it went, comment below and share a picture on Instagram or Twitter with the hashtag #natliciousfood
*Disclosure
Some of the above links are affiliate links, meaning at no additional cost to you, I may earn commission when you click through and make a purchase.