Hazelnut and prune balls
Delicious hazelnut and prune balls covered with chocolate!
Vegan, soy free, gluten free | 10-12 balls | DESSERT
Ingredients:
140g hazelnuts
150g prunes
1 tablespoon cocoa powder
2-3 tablespoons powdered sugar
100g dark (85%) chocolate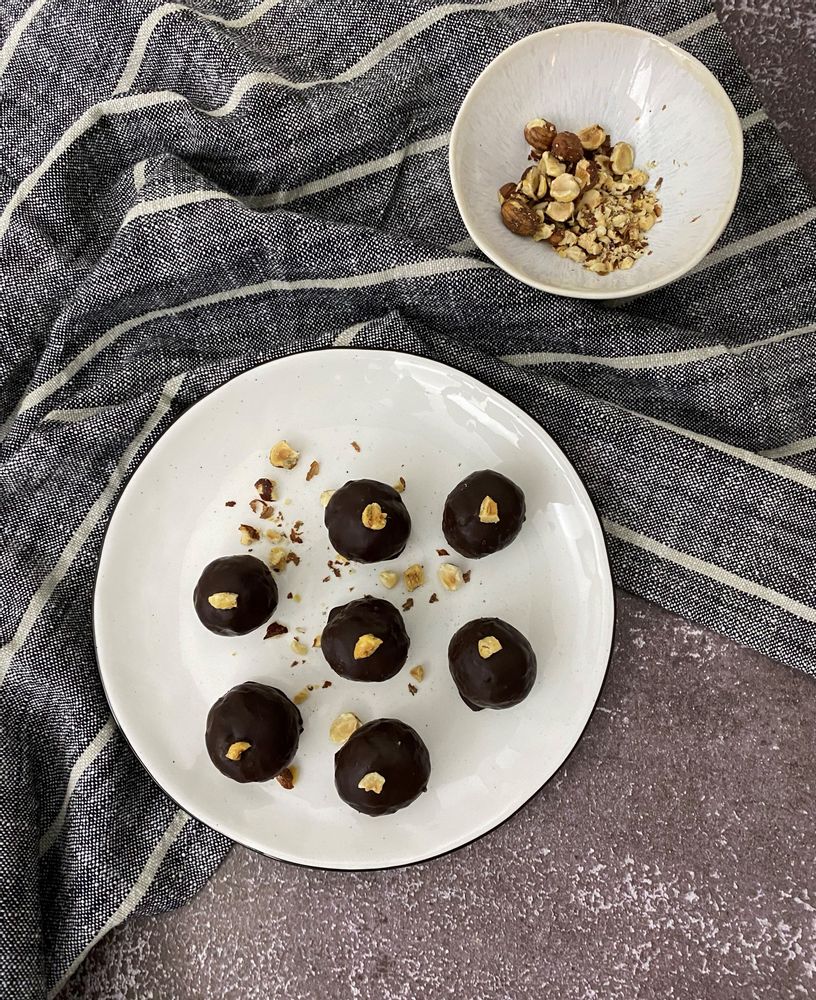 Steps:
1.Preheat your oven to 180°C and on a baking tray line a parchment paper and bake the hazelnuts for few minutes until golden.
2.Pulse the nuts in a food processor until nicely crushed.
3.Add the prunes and cocoa powder and blend until everything sticks together.
4.At this stage, taste the mixture, the sweetness might be ok for you. If not add powdered sugar and blend to combine.
5.Shape in mixture into small balls and store in the fridge for few minutes.
6.Crumble the chocolate into a bowl and place it over a pot with boiling water, creating a bain-marie (the bowl shouldn't be touching the hot water!). Wait for the chocolate to melt and remove from the heat. Alternatively, melt in the microwave.
7.Dip one by one the balls into the melted chocolate and stir around carefully until fully covered. Remove the ball from the melted chocolate with a fork or spoon and place on tray with a parchment paper.
8.Store in the fridge.
Enjoy!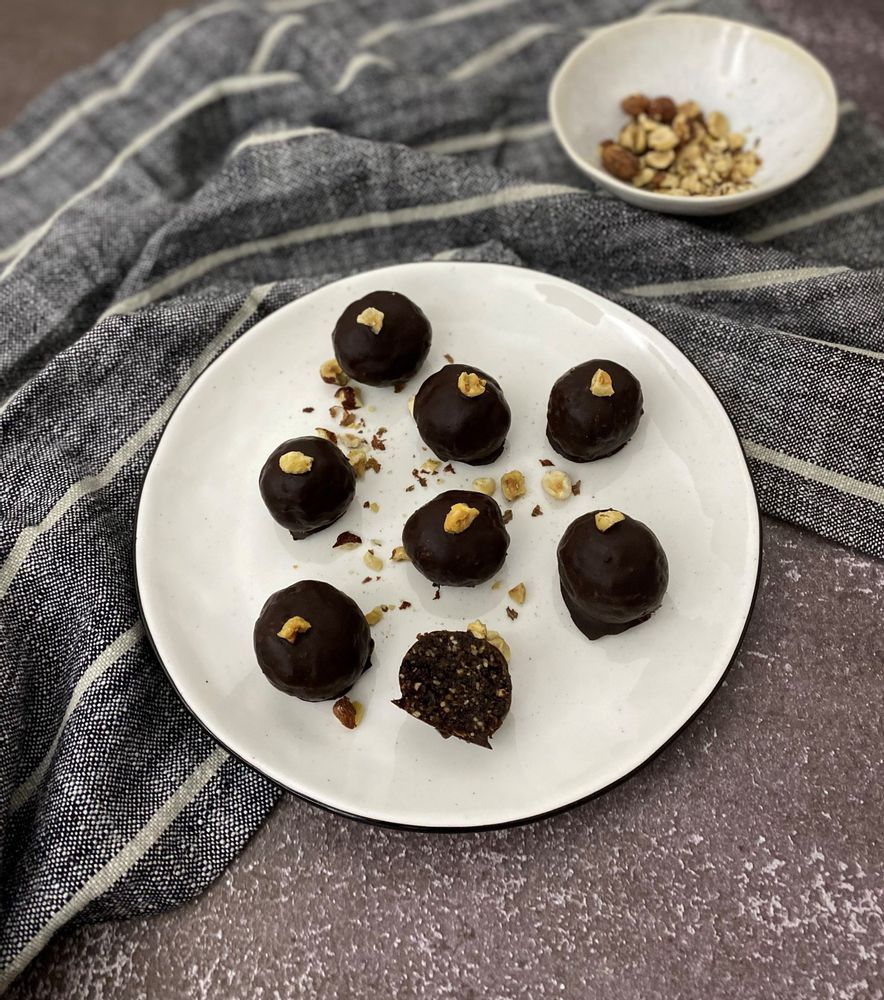 Did you try this recipe?
Let us know how it went, comment below and share a picture on Instagram or Twitter with the hashtag #natliciousfood
*Disclosure
Some of the above links are affiliate links, meaning at no additional cost to you, I may earn commission when you click through and make a purchase.