Feta and walnut stuffed courgettes
Feta and walnut stuffed courgettes
This stuffed courgette recipe will make a great centrepiece to your table!
Vegan, nut free, gluten free, soy free | Serves 3 | MAIN
Ingredients:
6 small courgette (zucchini) or 3 large
1 onion, chopped
2 spring onions, chopped
1 clove of garlic, crushed
6 tablespoons olive oil
Salt and pepper
150g rice (Baldo, Karolina or risotto)
100g vegan feta (I used GreenVie foods)
50g walnuts, roughly chopped
25g sultanas, roughly chopped
A handful of fresh parsley, chopped
A handful of fresh mint, chopped
1/2 teaspoon dry oregano
400ml veggie broth
Steps:
1.Cut the edges of the courgette (and cut it in 2 pieces if using large ones). Cut a slice of 1cm of each courgette to use as a lid. Then use a spoon to remove the flesh.
2.Chop the flesh in small pieces.
3.In a wide pan on a medium heat, add 2 tablespoons of olive oil along with the onions, spring onions, garlic clove and the courgette flesh.
4.Season with a generous pinch of salt and sauté for 5-6 minutes or until translucent, stirring occasionally.
5.Add the rice and sauté for a minute or so, before you add 100 of veggie broth.
6.Once the broth has been absorbed, turn off the heat.
7.Crumble the feta, add all the herbs and spices into the mixture along with the walnuts and sultanas and mix well.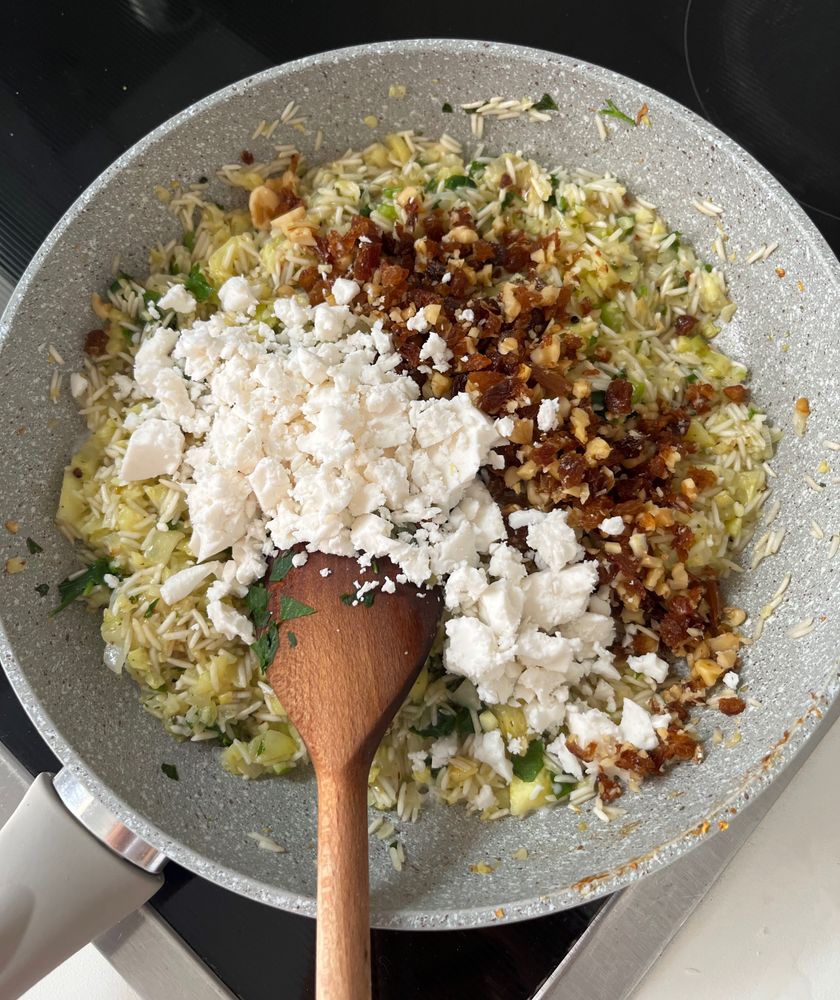 8.In a baking tray, add 2 tablespoons of olive oil in the bottom and spread it over.
9.Season each courgette with salt and place it in the tray, followed by the rest.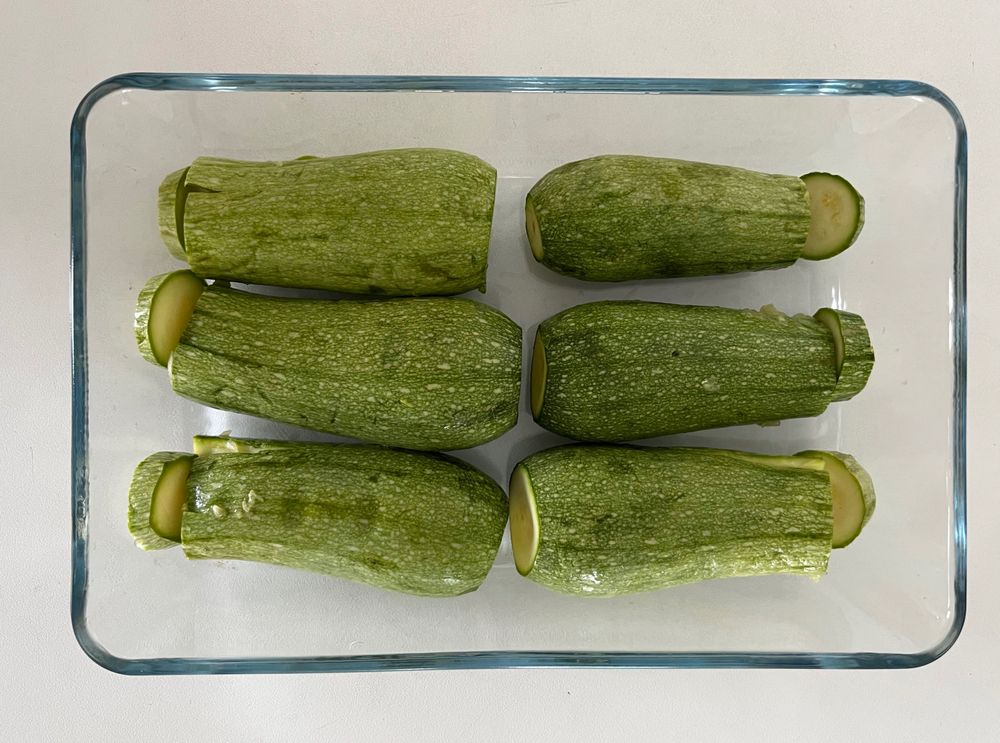 10.Add the stuffing in each courgette and place back in the baking tray. Any remaining stuffing add it in between the courgette.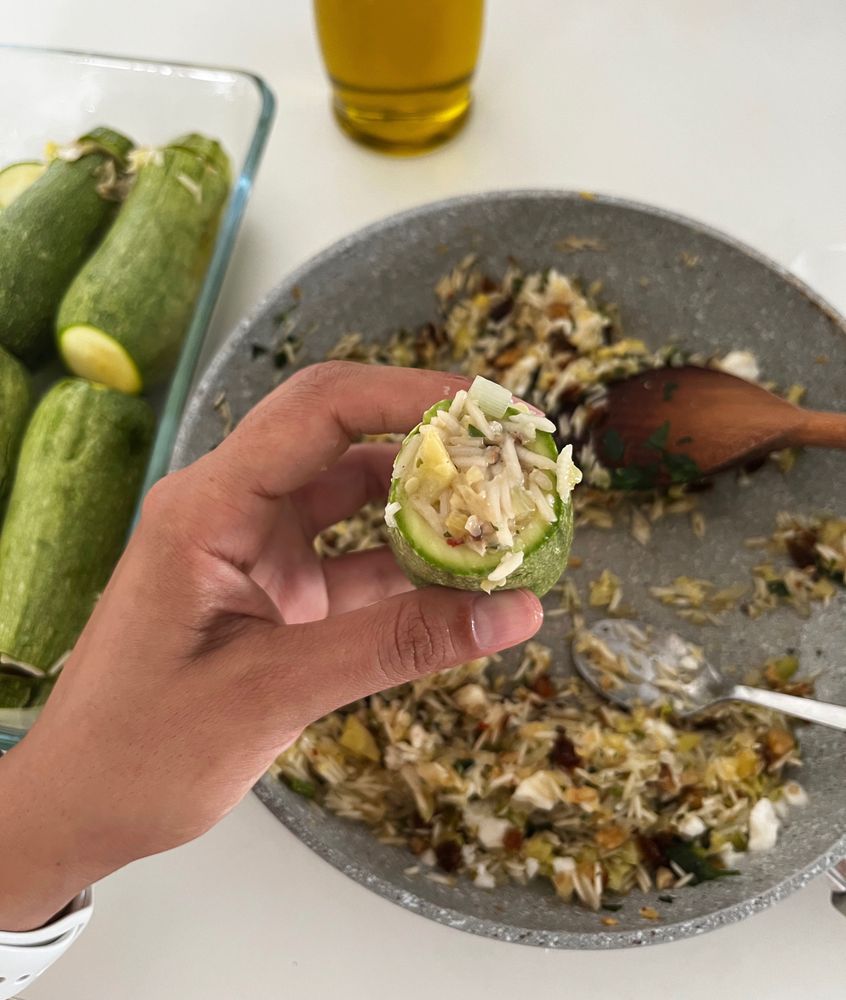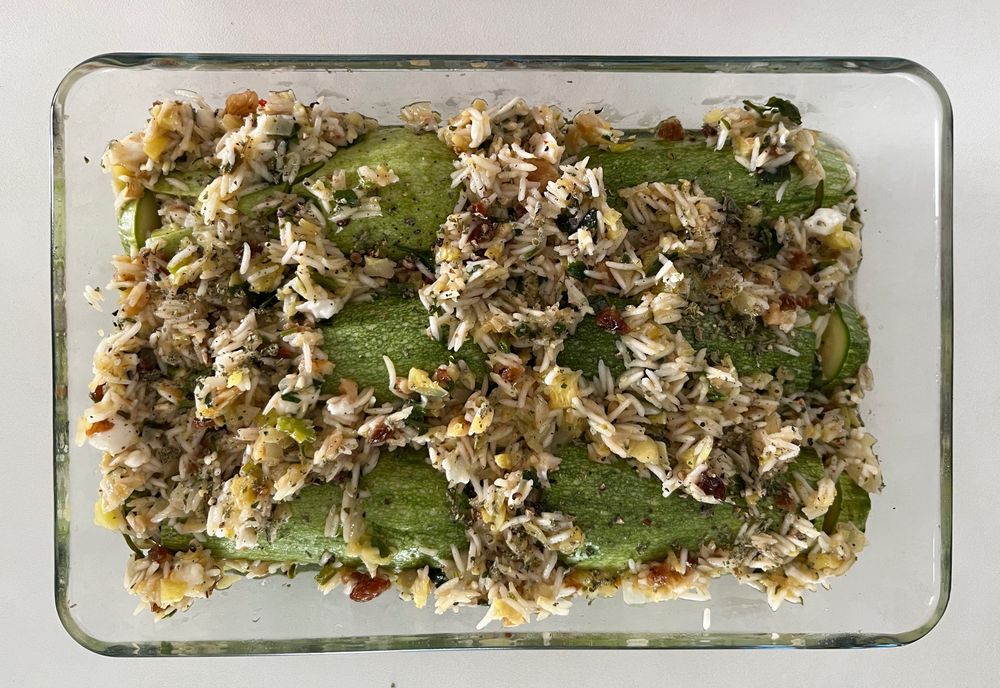 12.Drizzle the remaining olive oil on top, along with the veggie broth and cover with foil.
13.Bake in a preheated oven for 40-45 minutes at 180°C, turning halfway through.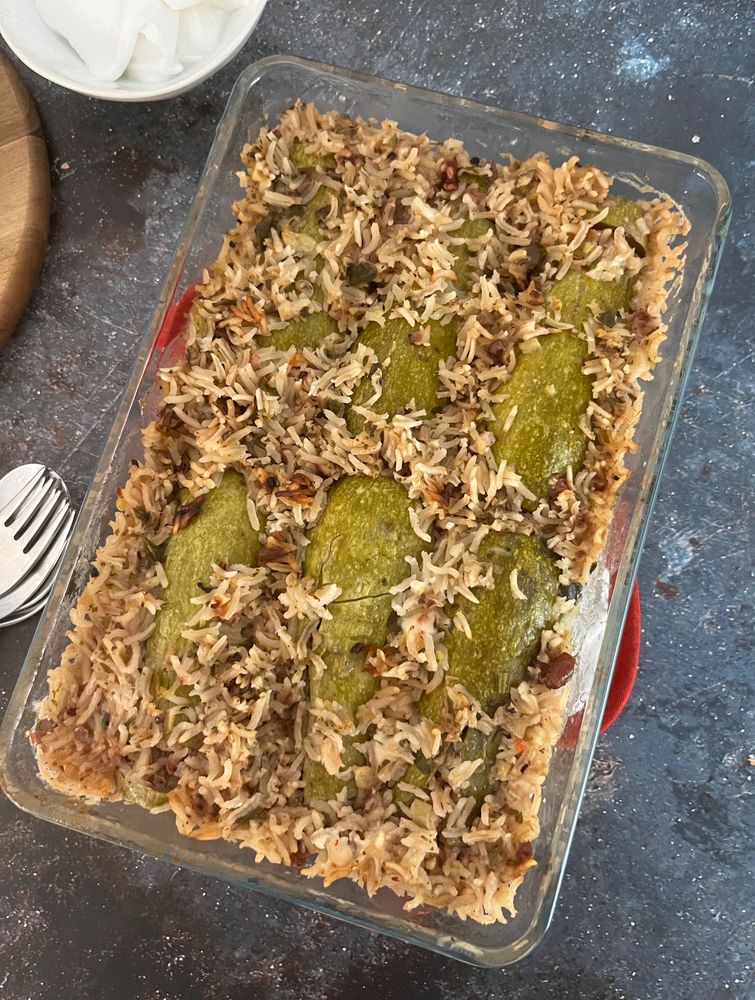 I like to serve it with salad, Greek style plant-based yogurt and bread!
Happy cooking everyone!
Did you try this recipe?
Let us know how it went, comment below and share a picture on Instagram or Twitter with the hashtag #natliciousfood
*Disclosure
Some of the above links are affiliate links, meaning at no additional cost to you, I may earn commission when you click through and make a purchase.