Elies tsakistes
Elies tsakistes are green olives that traditionally are cracked with a stone, then washed and kept in salted water to get rid of the bitterness. These olives are enjoyed all year around and they can be found all over Cyprus!
Vegan, nut free, soy free, gluten free | Serves 12 | SIDE
Ingredients:
300g green olives
2-3 cloves of garlic
1 lemon
50ml olive oil
1 teaspoon coriander seeds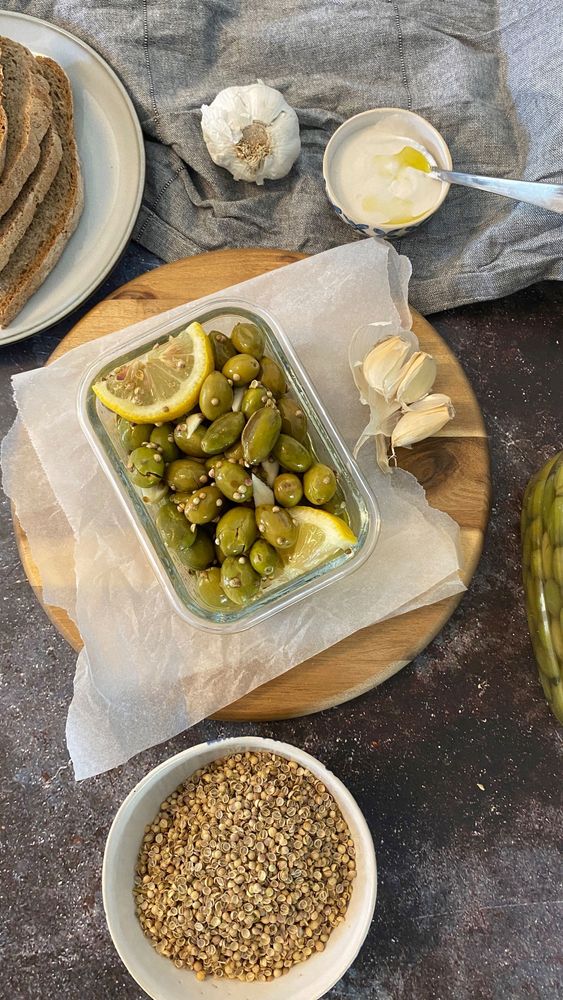 Steps:
1.Peel the garlic cloves and cut them in 4.
2.In a bowl, add the olives*, garlic cloves, the juice of half of the lemon and the slices of the other half, the crushed coriander seeds and olive oil and combine well.
3.Place in an airtight container and keep them in the fridge for up to 7 days.
Notes:
*The green olives must be crushed and be kept in salted water for at least a month, before they can be used in this recipe.
*Best enjoyed after a day.
Enjoy!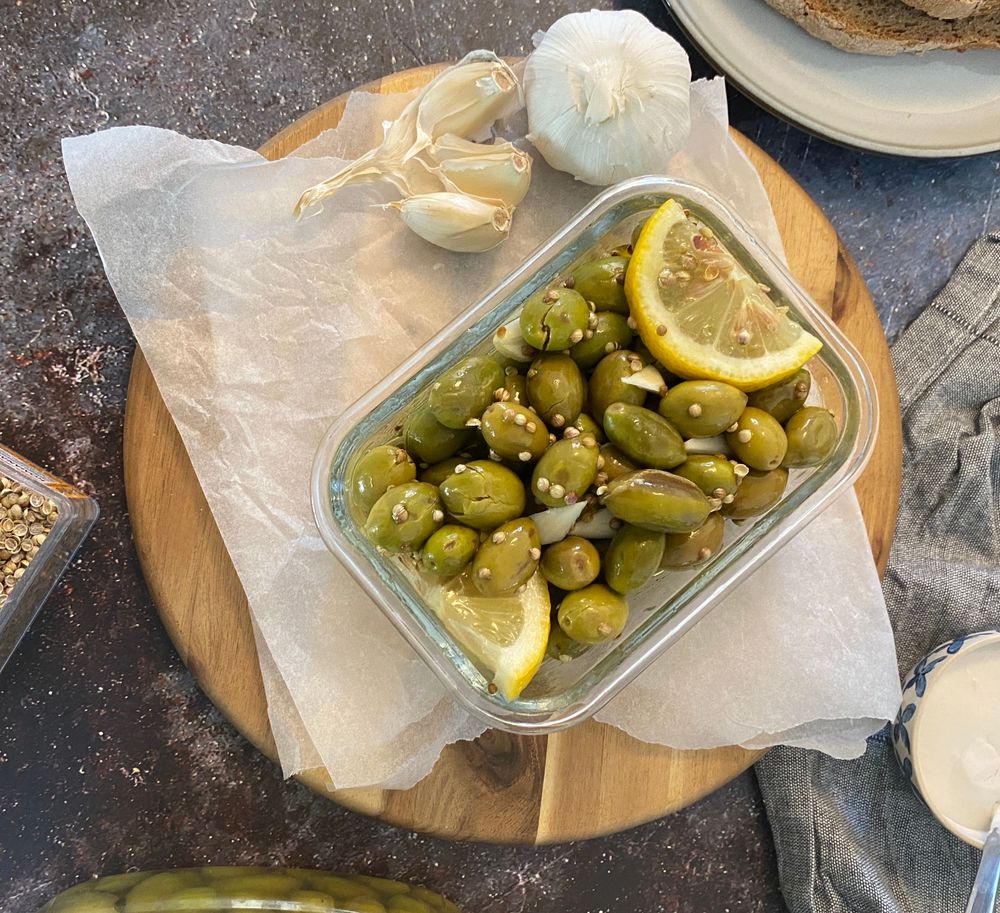 Did you try this recipe?
Let us know how it went, comment below and share a picture on Instagram or Twitter with the hashtag #natliciousfood
*Disclosure
Feel free to support me on Patreon!
Some of the above links are affiliate links, meaning at no additional cost to you, I may earn commission when you click through and make a purchase.