Cypriot meatloaf
Meatloaf is a dish I grew up eating very often. Now in Cyprus, we usually add boiled eggs in the middle on the meatloaf, but I skipped this part as this is a vegan meatloaf!
Vegan, nut free | Serves 4 | MAIN
Ingredients:
Veggies:
10 baby potatoes
2 carrots, cut in large pieces
1 onion, cut in chunks
3 tablespoon of olive oil
2 bay leaves
Salt and pepper
1 teaspoon of each oregano and garlic granules
*Meatloaf: *
500g plant-based mince (I used Naked Glory)
Salt and pepper
1/2 teaspoon of each paprika, oregano, garlic granules, onion powder and chilli flakes (optional)
1 tablespoon of each tomato paste, olive oil and plant-based milk
Handful of fresh parsley, chopped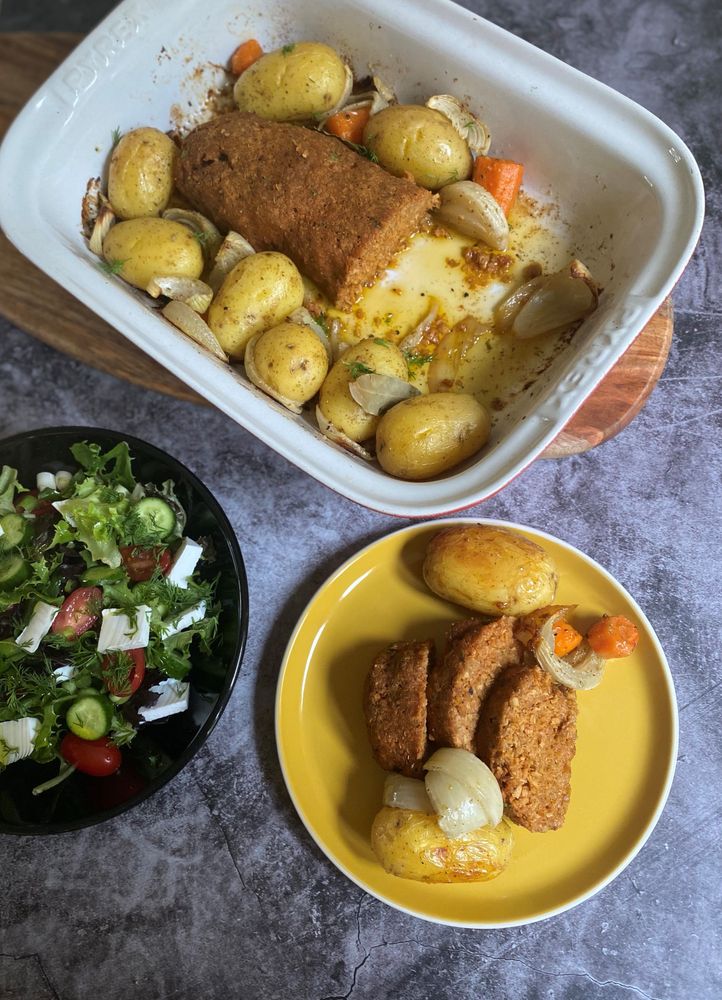 Steps:
1.Preheat your oven at 180°C.
2.Steam the potatoes and carrots for 15 minutes.
3.In the meantime, prepare the meatloaf by mixing all the ingredients in a large bowl.
4.Shape the mixture into a meatloaf and add in baking tray.
5.Once the potatoes and carrots are steamed, add them in a bowl with the onions and all the remaining ingredients.
6.Coat everything with the spices and olive oil and add into the baking tray.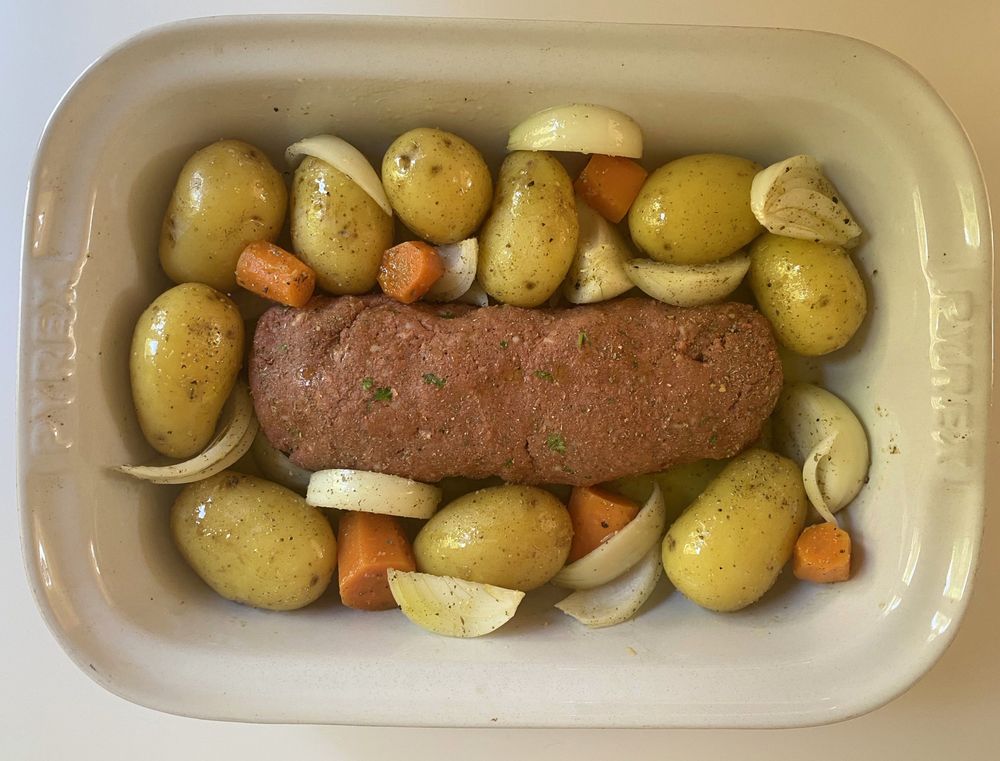 7.Cover the baking tray with foil and cook for 35-40 minutes, uncover the last 5 minutes.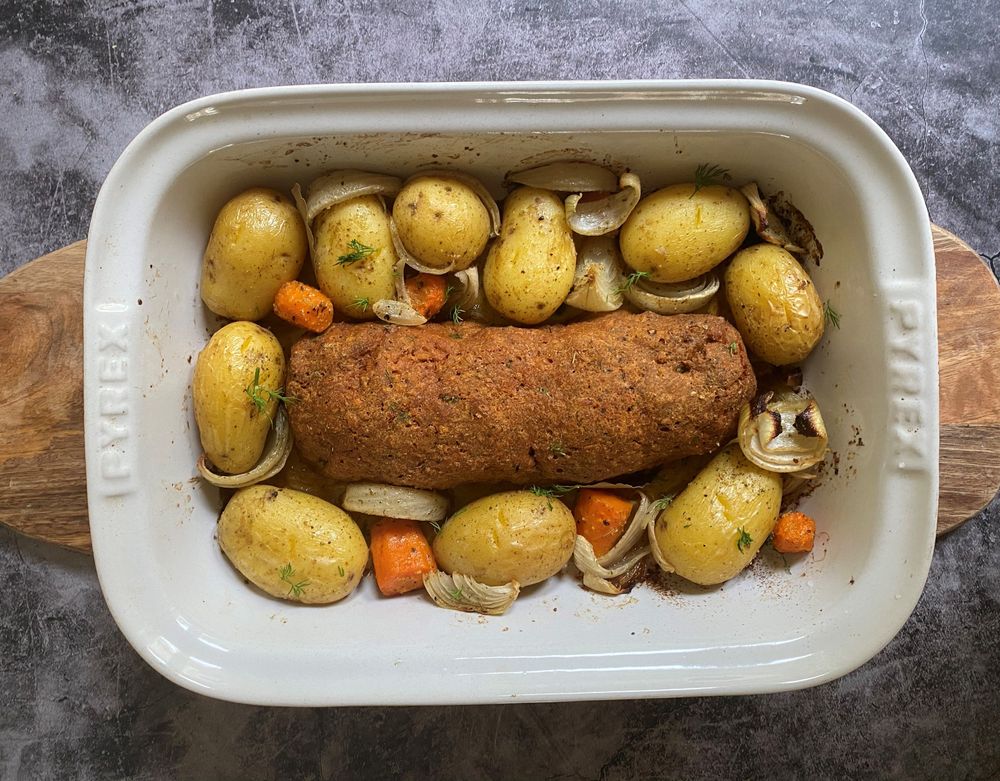 8.Serve with a big salad and enjoy.
Happy cooking everyone!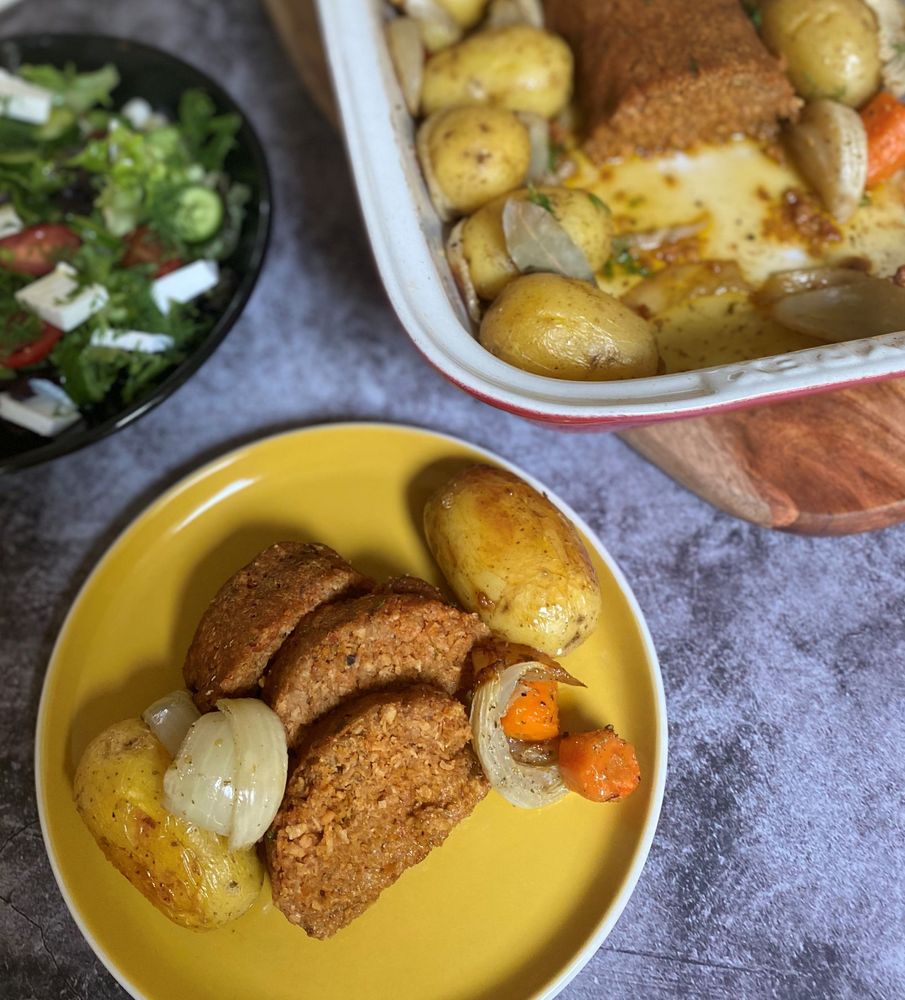 Did you try this recipe?
Let us know how it went, comment below and share a picture on Instagram or Twitter with the hashtag #natliciousfood
*Disclosure
Some of the above links are affiliate links, meaning at no additional cost to you, I may earn commission when you click through and make a purchase.