Croutons
I've got a great use for your stale bread and it only takes 5 minutes to prep!
Vegan, nut free, soy free, gluten free | 8 servings | SIDE
Use gluten free bread to make it gluten free.
Ingredients:
500g bread of choice
2-3 tablespoons of olive oil
Salt and pepper
Pinch of oregano and garlic granules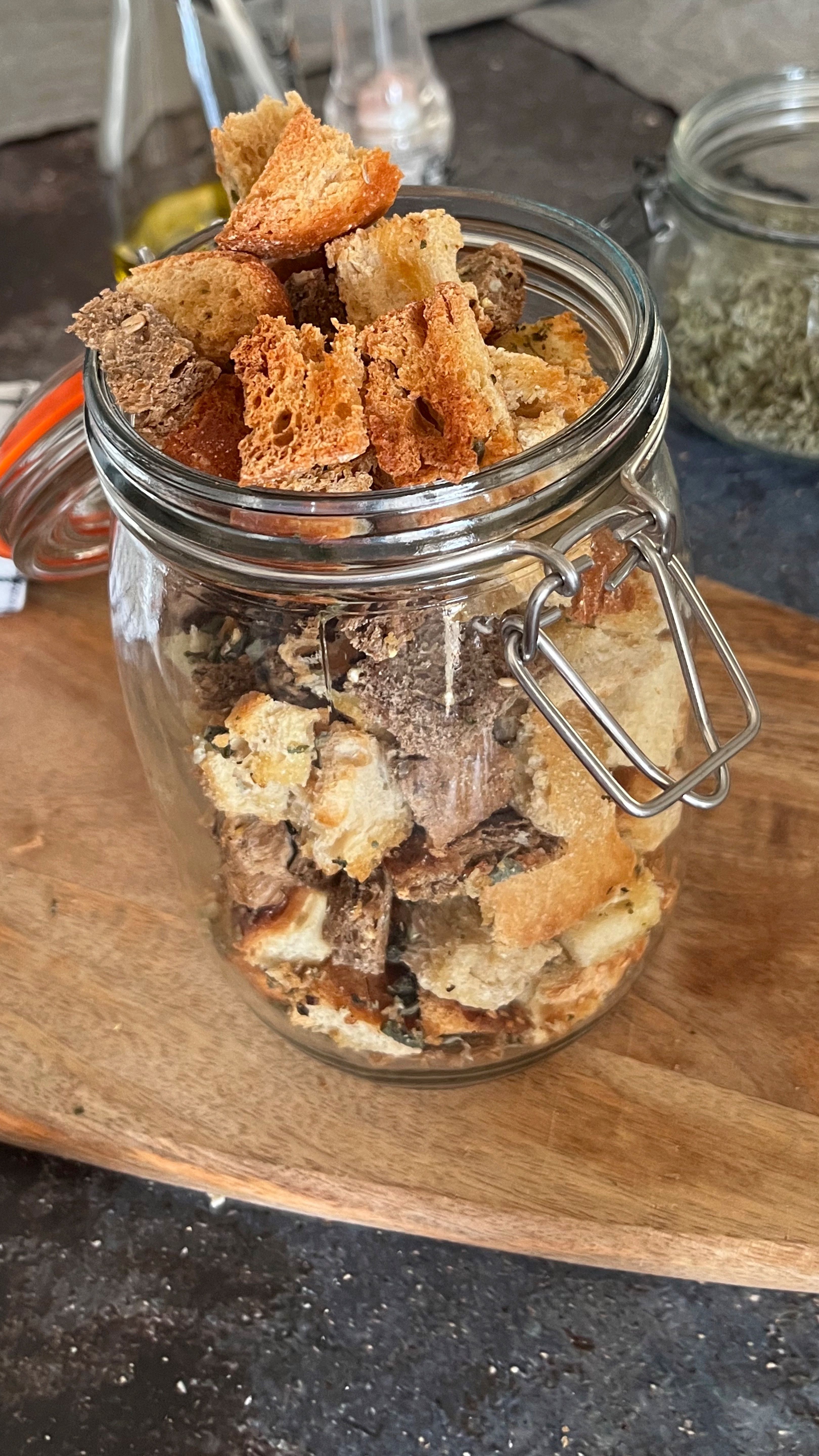 Steps:
1.Preheat your oven at 180°C.
2.Cut the bread into small pieces, try to keep them in the same size.
3.Place them in a tray lined with parchment paper and drizzle the olive oil.
4.Season and bake for 8-10 minutes or until they get a nice golden colour.
5.Store in an air-tied container for up to 3 days.
6.Enjoy in salads, soups or Buddha bowls!
Happy cooking everyone!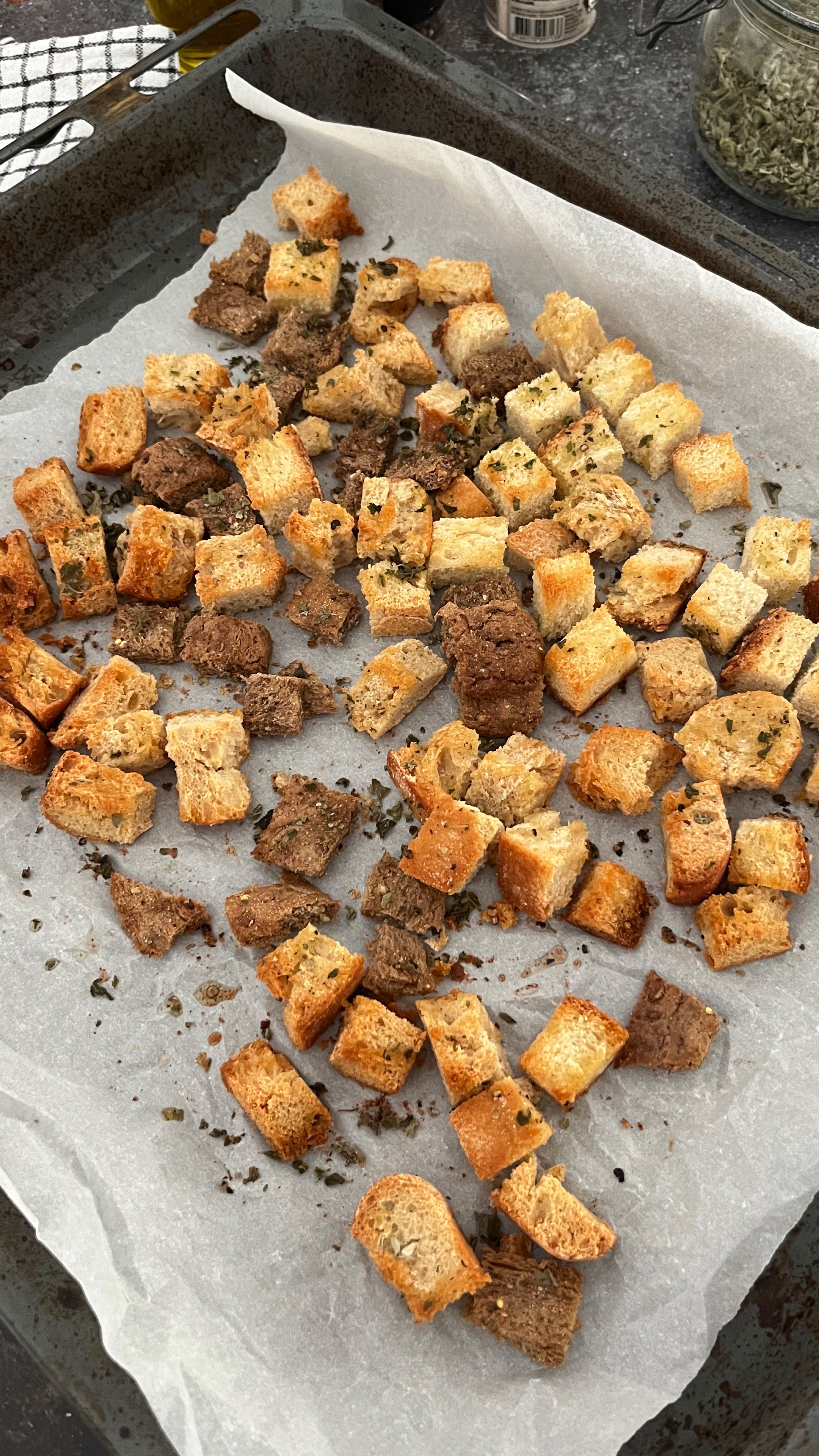 Notes:
*For this recipe it better works to use stale bread.
*If your bread is too hard to cut, put it in a preheated oven for a couple of minutes to soften a bit.
*Make sure to let the croutons cool down before you store them.
Did you try this recipe?
Let us know how it went, comment below and share a picture on Instagram or Twitter with the hashtag #natliciousfood
*Disclosure
Feel free to support me on Patreon!
Some of the above links are affiliate links, meaning at no additional cost to you, I may earn commission when you click through and make a purchase.