Courgette fritters
This is my take on a Greek recipe called "kolokithokeftedes". These flavoursome little fritters are light and delicious as a side dish and usually served with yogurt.
Vegan, nut free | Serves 4 | SIDE
Ingredients:
600g courgette (3 courgettes)
1 tablespoon of chia seeds
50g firm tofu
50g grated cheese (I used Violife original flavour block cheese)
10 mint leaves, finely diced
2 tablespoons of fresh dill, finely diced
1 spring onion, finely diced
1/2 teaspoon of oregano
1/2 teaspoon of garlic granules
Pinch of chilli flakes
Salt and pepper to taste
2 tablespoons of plain flour
2-3 tablespoons of vegetable oil
Some yogurt to serve (I used alpro Greek style)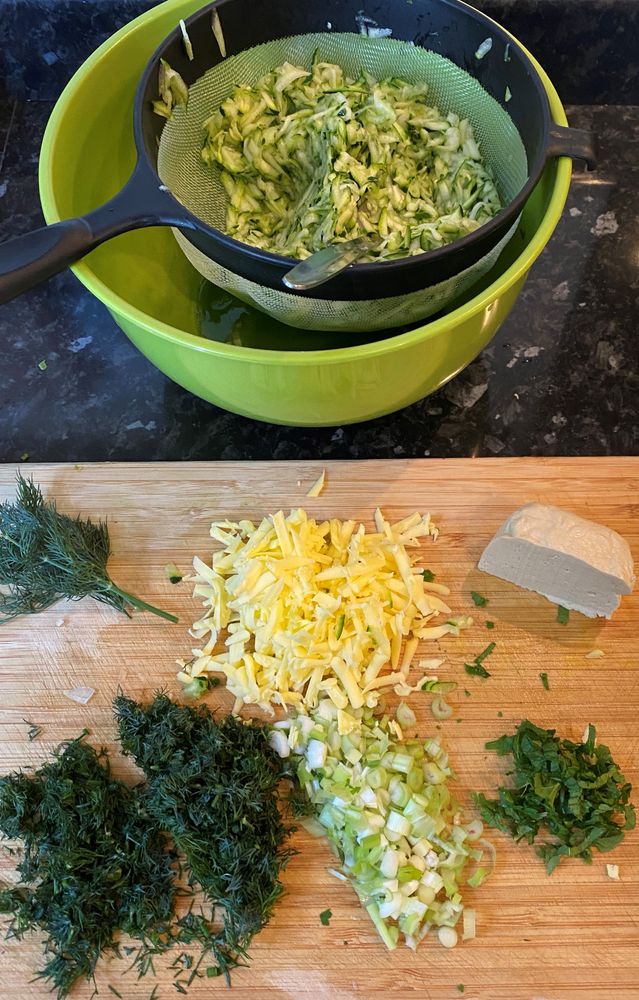 Steps:
1.Add a sieve on a large bowl and grate the courgette over the sieve.
2.Add a teaspoon of salt and combine well. The salt will help remove all the extra water from the courgette.
3.Every few minutes stir the mixture and push with the back of a spoon to remove the excess water. Leave aside until you prepare the rest of the ingredients.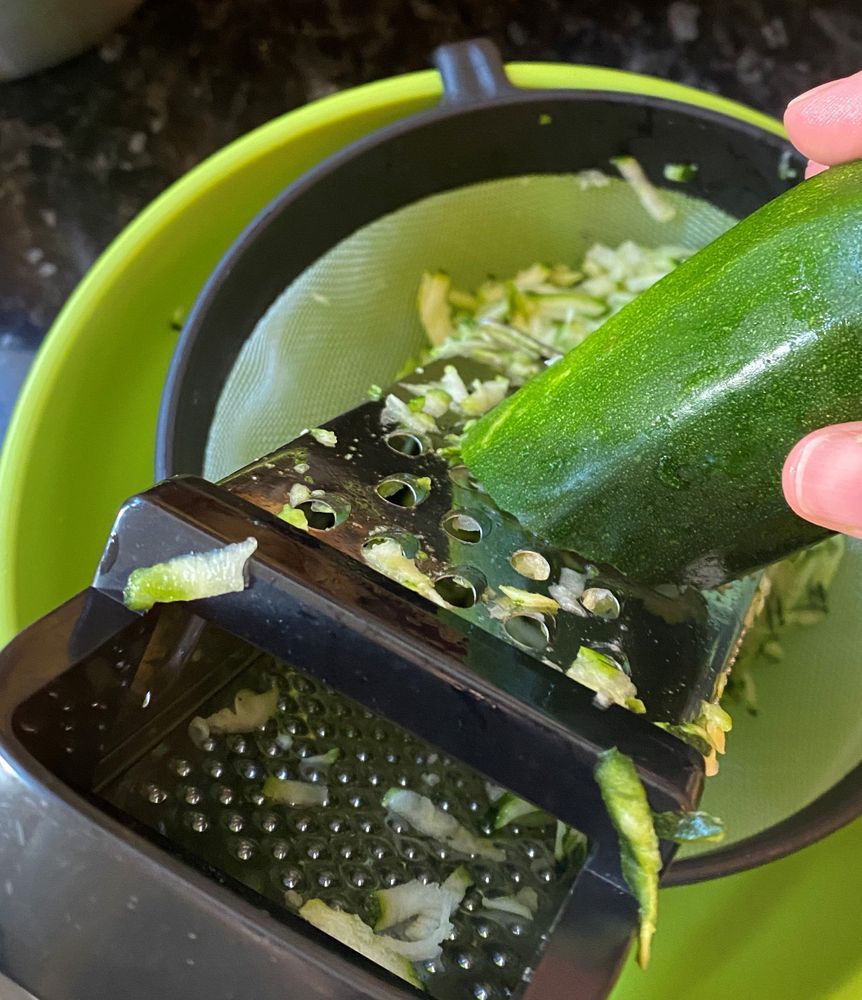 4.In a small bowl combine the chia seeds with 3 tablespoons of water, mix and set aside. After few minutes, the consistency will become like jelly and this will replace the egg.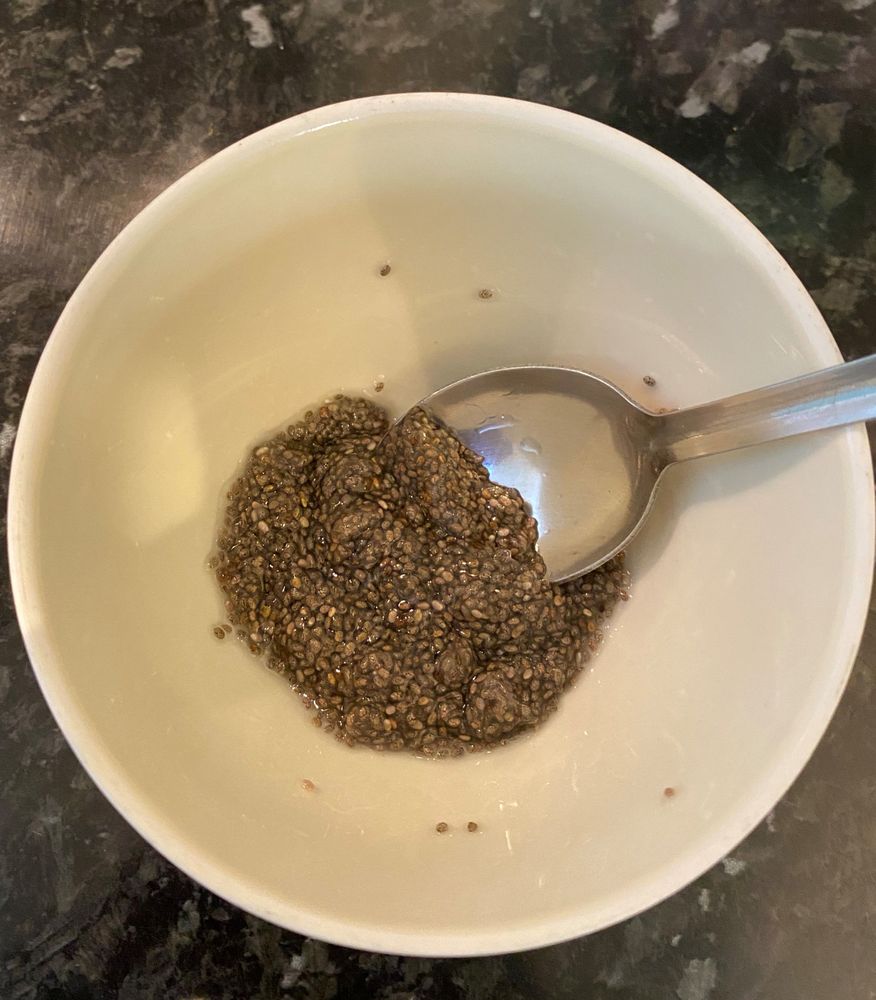 5.Discard the excess water of the courgette from the bowl and add the courgette in the same bowl.
6.Crumble the tofu with your hands and add it to the courgette.
7.Add all the remaining ingredients except the flour and the oil and combine well.
8.Also add the chia seed mixture.
9.Add the flour and combine as little as possible. The more you combine at this stage the more oil it will absorb when frying.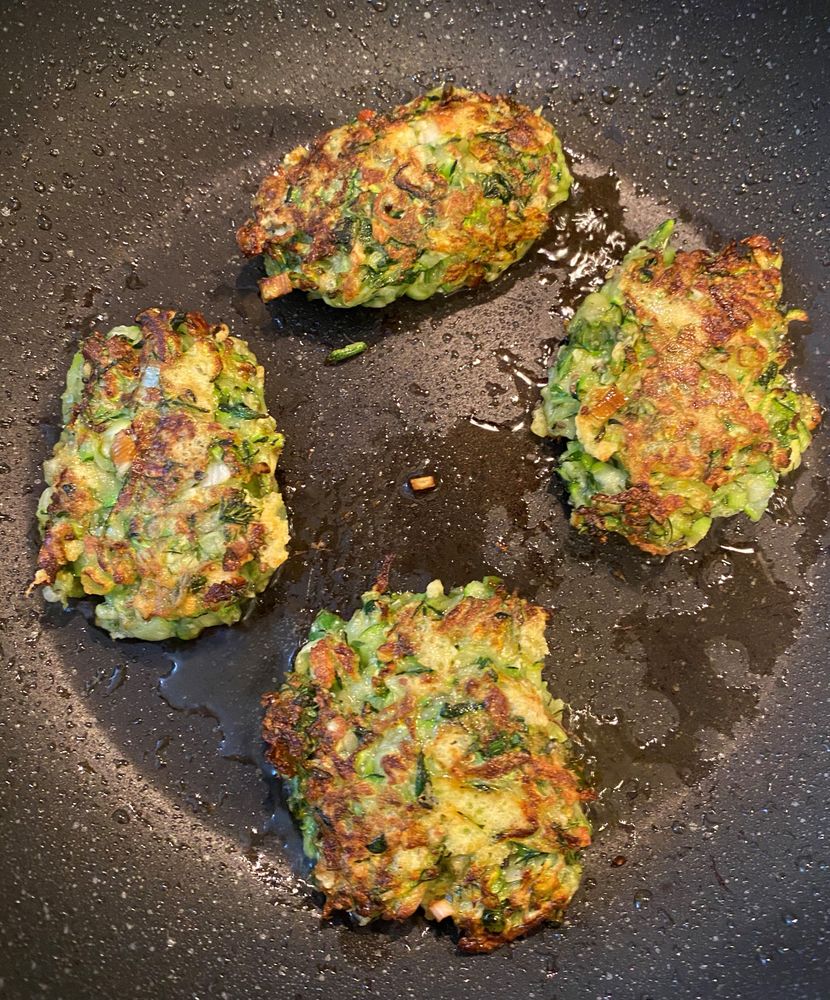 10.In a pan of medium heat add a tablespoon of oil (add more oil as you continue frying) and with 2 spoons shape the courgette mixture into patties.
11.Add few of them in the pan, but don't overcrowd them.
12.Cook for 3-4 minutes on each side or until golden brown.
13.Once they are ready place on a plate with kitchen paper on it to absorb any extra oil. Be careful as they are delicate!
Enjoy hot with some dill yogurt!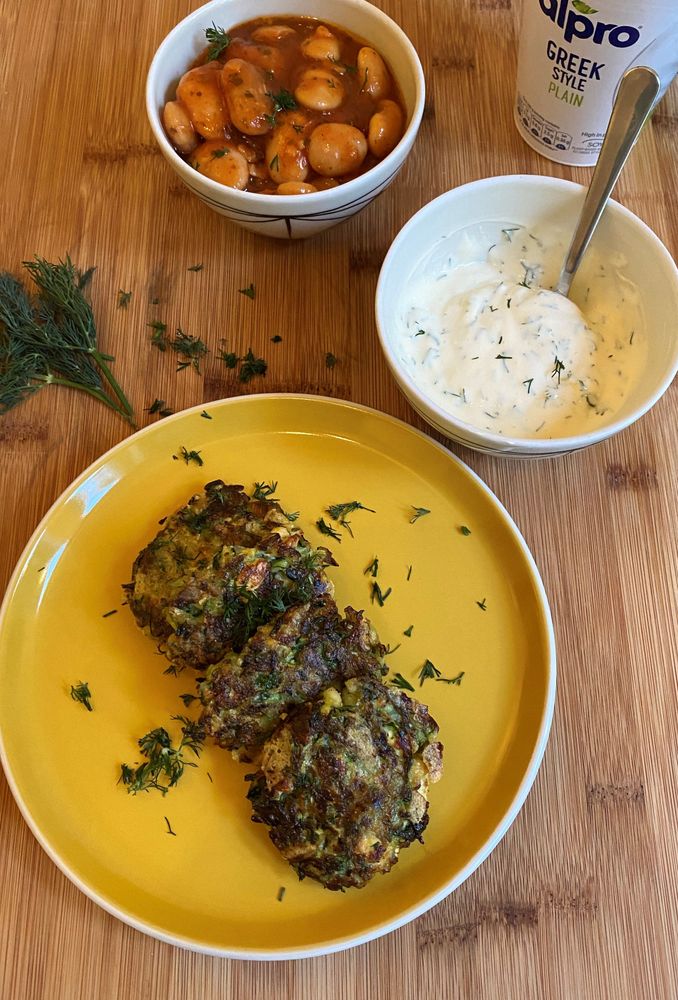 Happy cooking everyone!
Did you try this recipe?
Let us know how it went, comment below and share a picture on Instagram or Twitter with the hashtag #natliciousfood
*Disclosure
Some of the above links are affiliate links, meaning at no additional cost to you, I may earn commission when you click through and make a purchase.