Chocolate orange Bundt cake
Chocolate orange Bundt cake
Delicious, fluffy and easy chocolate Bundt cake with a hint of orange!
Vegan, gluten free * | Serves 16 | DESSERT
*Use gluten free flour.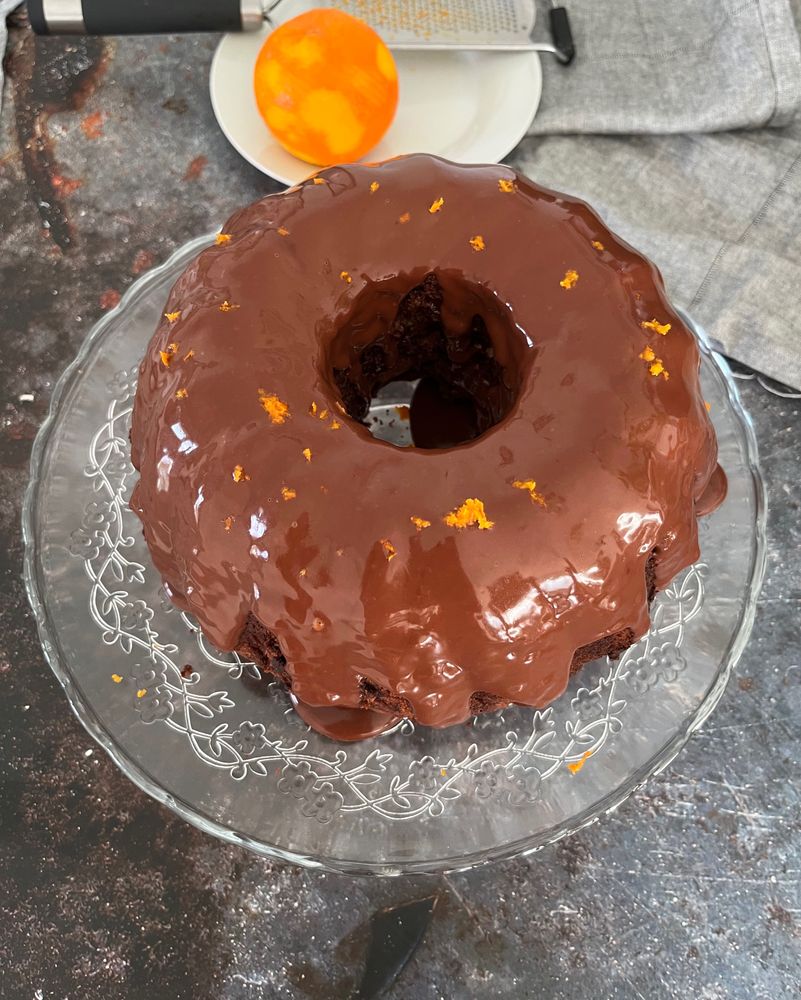 Ingredients:
Wet:
130ml vegetable oil
130ml orange juice
240ml water
1 teaspoon vanilla bean paste
Zest from 1 orange
350g sugar
Dry:
450g self-raising flour
50g cocoa powder
1 teaspoon baking powder
1 teaspoon baking soda
Pinch of salt
Ganache:
Steps:
1.Preheat the oven at 180°C.
2.In a large mixing bowl, add all the wet ingredients and whisk well to combine and dissolve the sugar.
3.Sieve the dry ingredients on top of the wet.
4.Chop the orange chocolate in small pieces and add it on top of the dry ingredients.
5.Use a silicon spatula or a spoon to combine the mixture.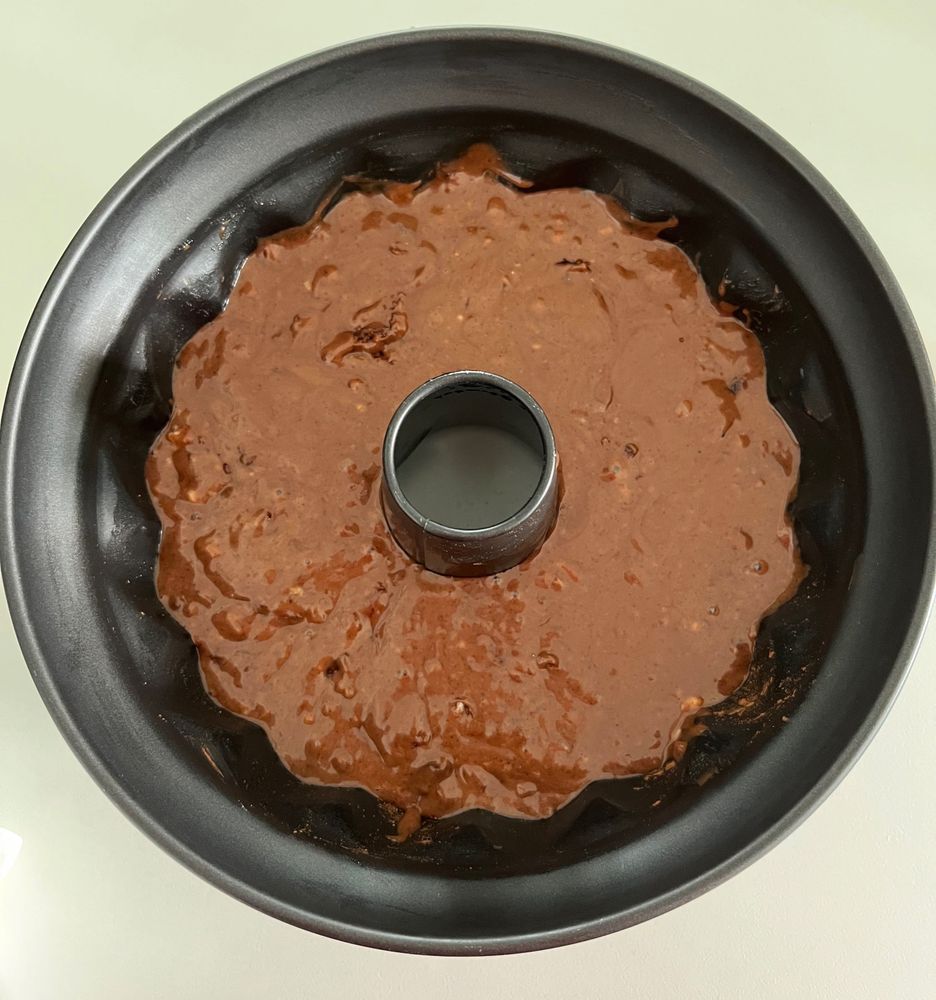 6.Add a splash of vegetable oil into your cake mould (I am using a 25cm Bundt cake mould) and cover the whole surface using a kitchen paper.
7.Add some cocoa powder on top of the oil and tap the cake mould to spread the powder.
8.Add the cake mixture in the mould and bake it for 45 minutes, or until a toothpick inserted into the middle comes out clean.
9.Let it cool for a couple of hours before you unmould it.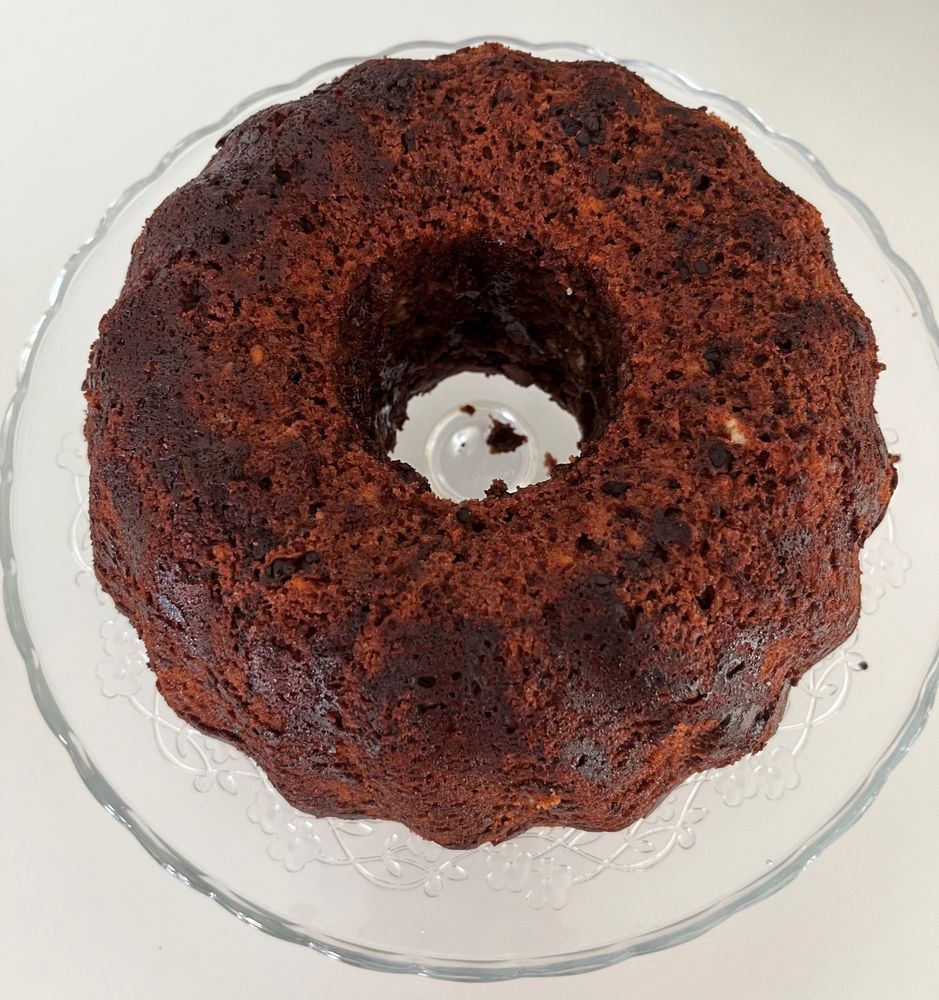 11.For the ganache, chop the chocolate into pieces and add into a bowl.
10.Slightly heat the soy cream and add it on top of the chocolate pieces.
11.Whisk until the chocolate melts and add it on top of the cake.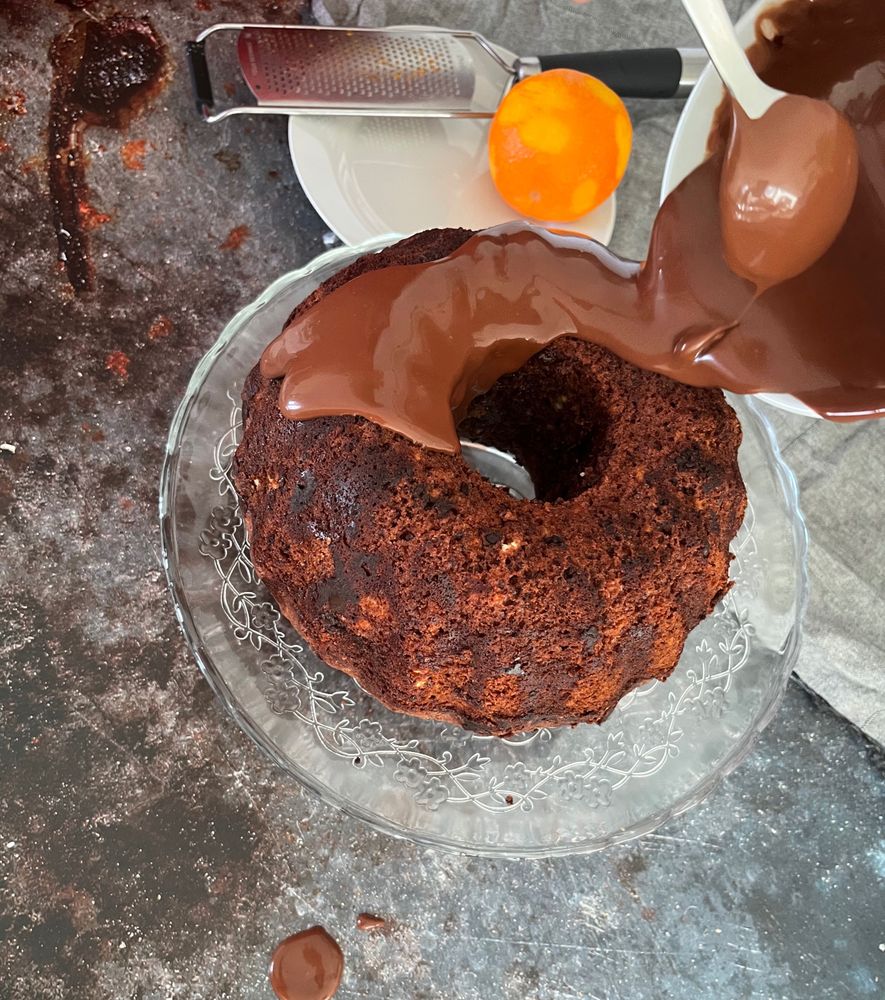 12.Decorate with some orange zest!
Enjoy!
Did you try this recipe?
Let us know how it went, comment below and share a picture on Instagram or Twitter with the hashtag #natliciousfood
*Disclosure
Some of the above links are affiliate links, meaning at no additional cost to you, I may earn commission when you click through and make a purchase.