Chocolate and peanut butter muffins
Chocolate and peanut butter muffins
Delicious and fluffy chocolate muffins with peanut butter that will be ready in 30 minutes!
Vegan, soy free | 8 muffins | DESSERT
Ingredients:
Wet:
1 teaspoon chia seeds
250g ripe bananas (around 2)
50ml coconut oil (melted)
70ml plant-based milk
1 teaspoon vanilla extract
140g sugar
Dry:
185g plain flour
30g cocoa powder
1 teaspoon baking powder
Pinch of salt
To assemble:
8 muffin cases (paper)
2-3 tablespoon peanut butter (use sugar and oil free - I used Bulk)
30g dark chocolate (chips)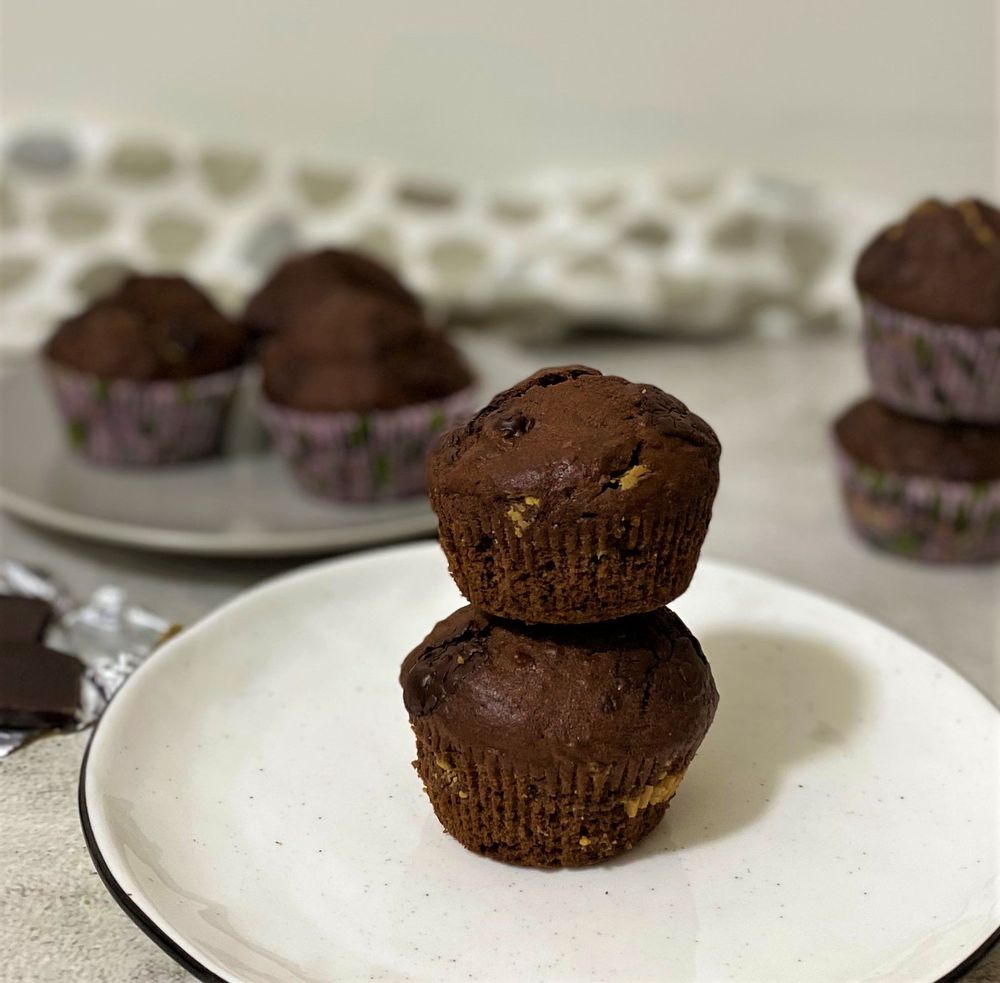 Instructions:
1.Preheat the oven at 180°C.
2.In a small bowl, add the chia seeds together with 3 tablespoons of water and mix. (this will act as the egg in the recipe)
3.In a separate bowl, sieve all the dry ingredients and combine well.
4.In a third (bigger) bowl, add and the bananas and mash with a fork, before you add the remaining ingredients.
5.Add the chia seed mixture (by now it should be like jelly) to the wet mixture and mix well.
6.Add the dry ingredients into the wet and combine as little as possible.
7.Place the muffin cases into a muffin tin and fill half of the mixture into the cases, followed by 1/4-1/2 teaspoon of peanut butter and a sprinkle of chocolate chips, then add the remaining of the mixture to cover and some more chocolate chips.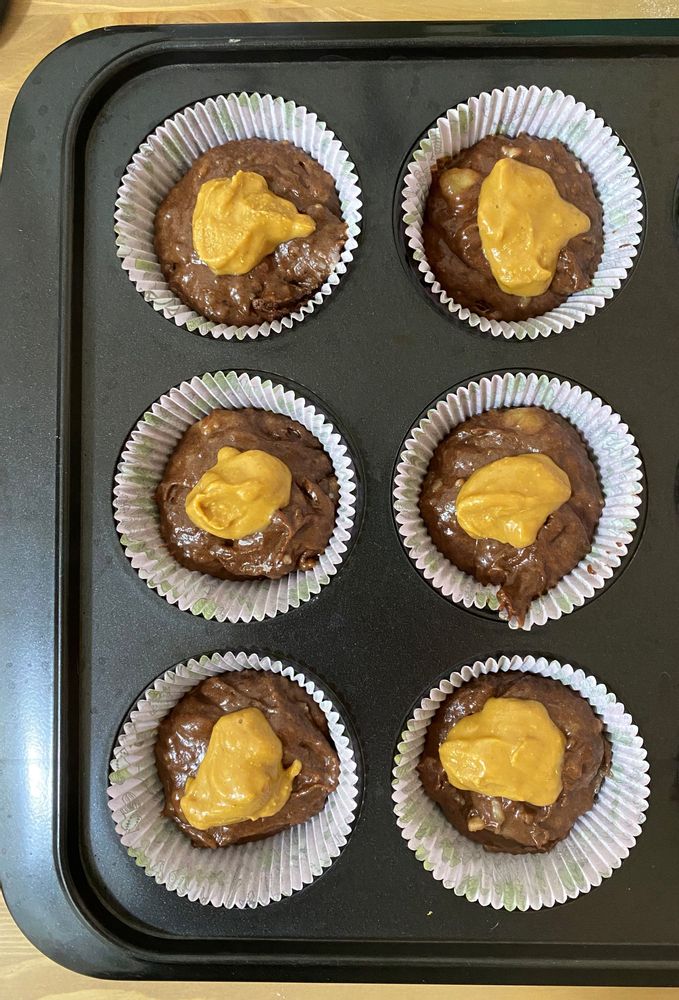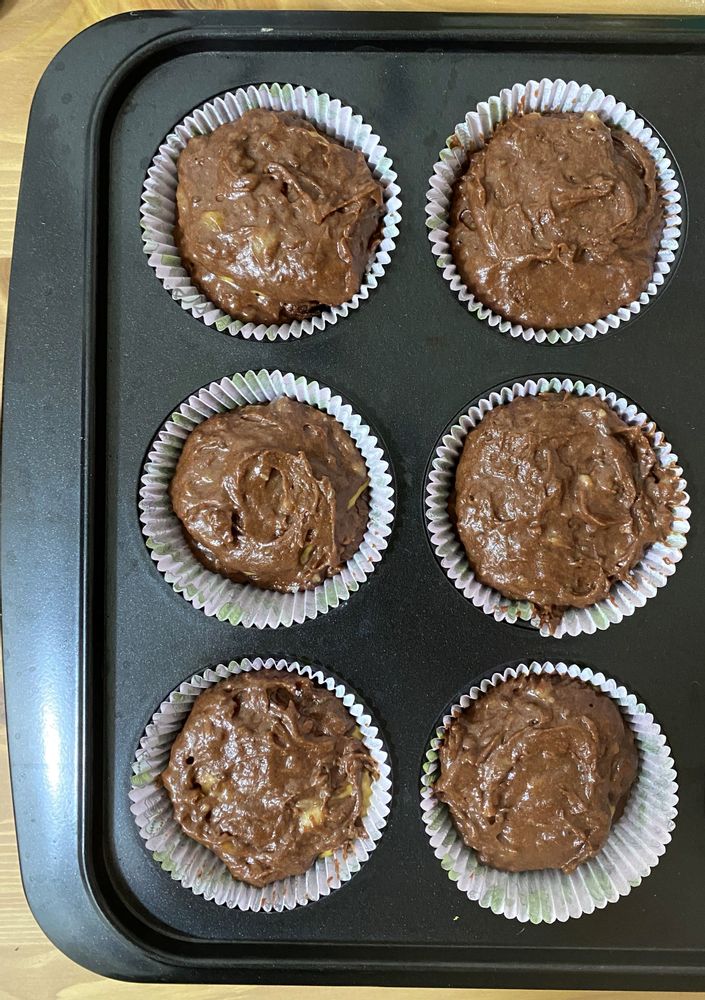 8.Continue until you have used all the mixture.
9.Bake for 18-20 minutes and let them cool for at least 30 minutes before you try them.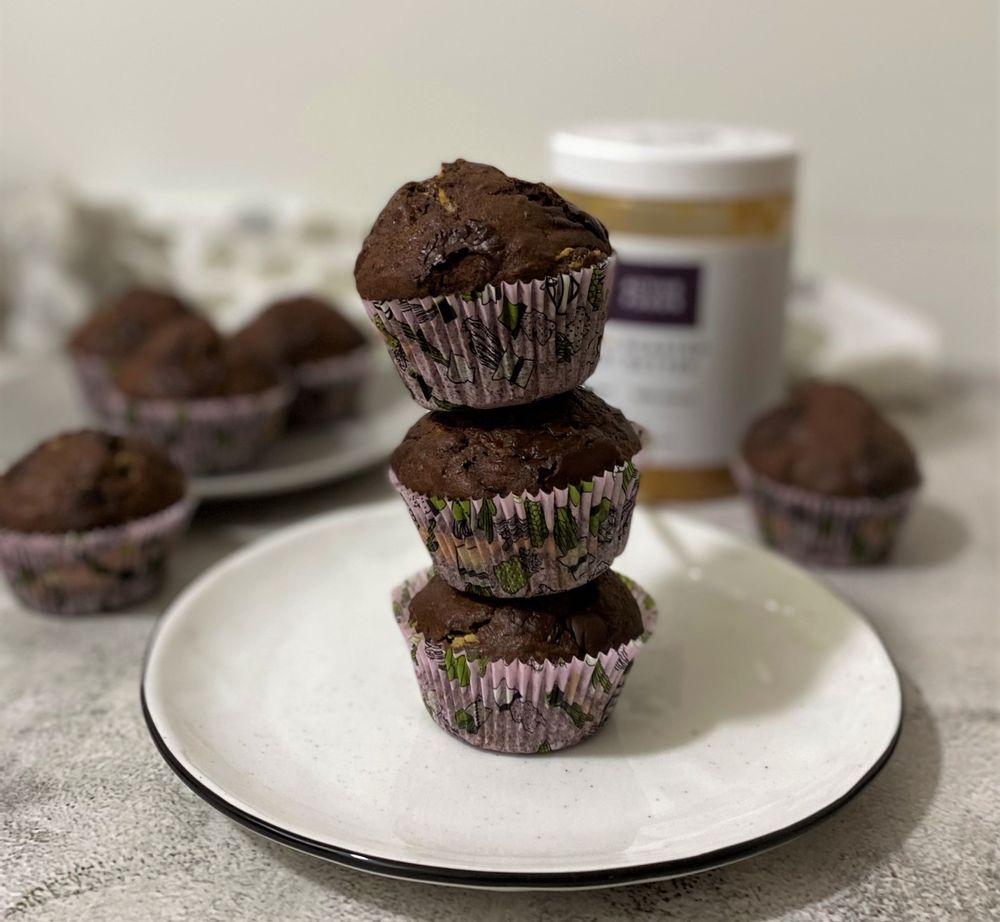 Happy baking everyone!
Did you try this recipe?
Let us know how it went, comment below and share a picture on Instagram or Twitter with the hashtag #natliciousfood
*Disclosure
Some of the above links are affiliate links, meaning at no additional cost to you, I may earn commission when you click through and make a purchase.