Chocolate and blueberry overnight oats
Chocolate and blueberry overnight oats
This overnight oat recipe is rich in antioxidants from the cocoa powder, blueberries and sunflower protein powder and it will make a great start to your day!
Vegan, gluten free, refined sugar free | Serves 1 | BREAKFAST
Ingredients:
250ml plant-based milk (I used unsweetened soy)
1 tablespoon cocoa powder
45g blueberry oats from Nairn's
1 tablespoon chia seeds
1 teaspoon nut butter (I used peanut)
1 tablespoon maple syrup
1 tablespoon of sunflower protein powder
Serve with:
Coconut yogurt
Fresh or frozen blueberries
Cocoa nibs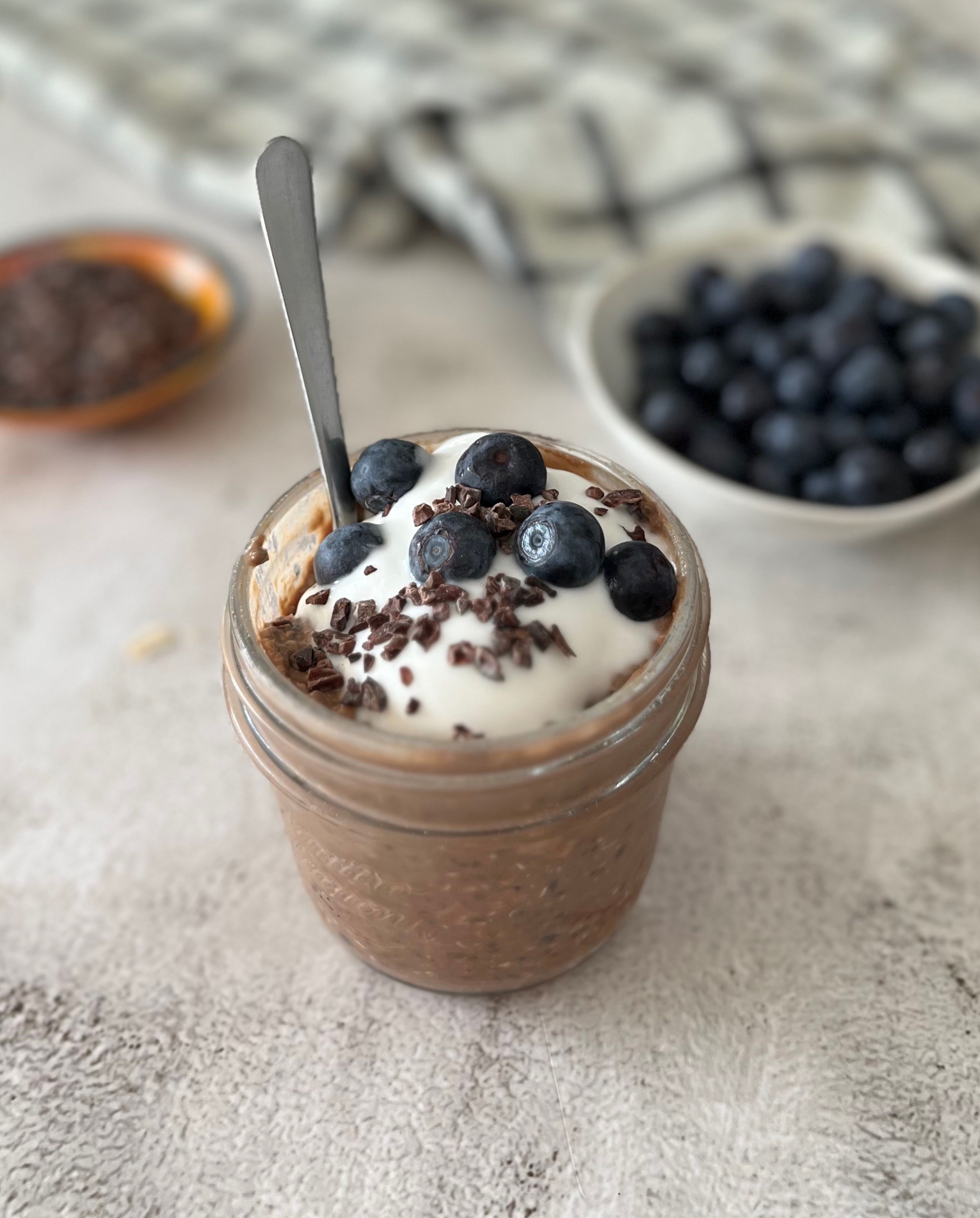 Steps:
1.Lightly warm up half of the milk, (I microwaved mine for 30 seconds) and add it into a jar.
2.Continue with the remaining ingredients and mix well to combine.
3.Cover and refrigerate overnight or for a couple of hours.
4.Serve with plant-based yogurt, blueberries and cocoa nibs.
Enjoy!
Did you try this recipe?
Let us know how it went, comment below and share a picture on Instagram or Twitter with the hashtag #natliciousfood
*Disclosure
Feel free to support me on Patreon!
Some of the above links are affiliate links, meaning at no additional cost to you, I may earn commission when you click through and make a purchase.