Chocolate and apricot tart
Chocolate and apricot tart
Delicious raw chocolate and apricot tart!
Vegan, refined sugar free | Serves 8 | DESSERT
Ingredients:
Base:
60g dried apricots
45g brazil nuts
25g almonds
90g rolled oats
1 tablespoon coconut oil
Filling:
350g silken tofu
3 tablespoons maple syrup
1 teaspoon vanilla
1 teaspoon brandy (optional)
Pinch of salt
90g dark chocolate (I used Green & Black's organic 85% cocoa)
3 tablespoons apricot jam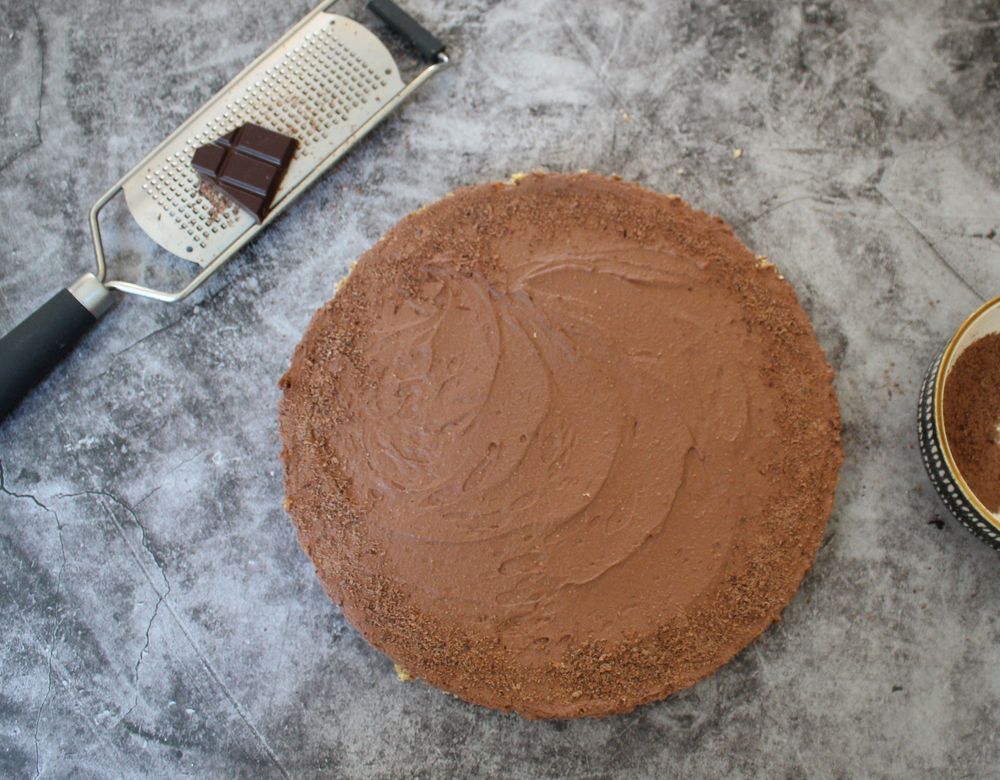 Steps:
1.Soak the apricots in hot water for few minutes.
2.While the apricots are soaking, in a food processor blend the nuts together with the oats until you get fine crabs.
3.Add the soaked apricots and coconut in the nut mixture and blend until the mixture starts to stick together.
4.Add the mixture in a round 24cm diameter dish, which is lightly greased with coconut oil and push down in an even layer.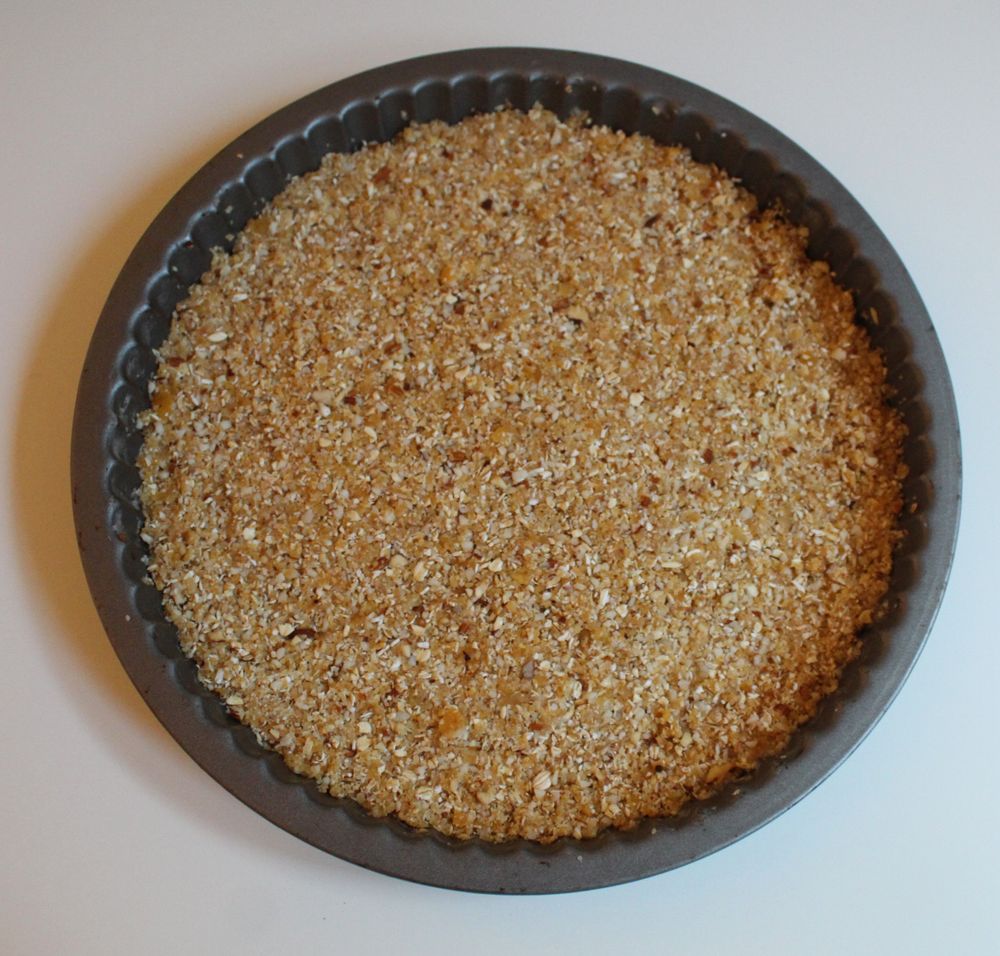 5.Add the tray in the freezer while you prepare the filling.
6.In a mixing bowl, add all the ingredients except the chocolate and jam and blend with a hand mixer.
7.Crumble the chocolate into a bowl and place it over a pot with boiling water (the bowl shouldn't be touching the hot water!), creating a bain-marie. Wait for the chocolate to melt and remove from the heat.
8.Alternatively, melt the chocolate in a microwave. Add the chocolate in a bowl, cover with clean film and add in the microwave for 30 seconds at 800w. Remove check if it has melted, if not add for additional 30 seconds. Be careful not to burn the chocolate.
9.Add the melted chocolate in the mixing bowl and blend until everything is combined smoothly.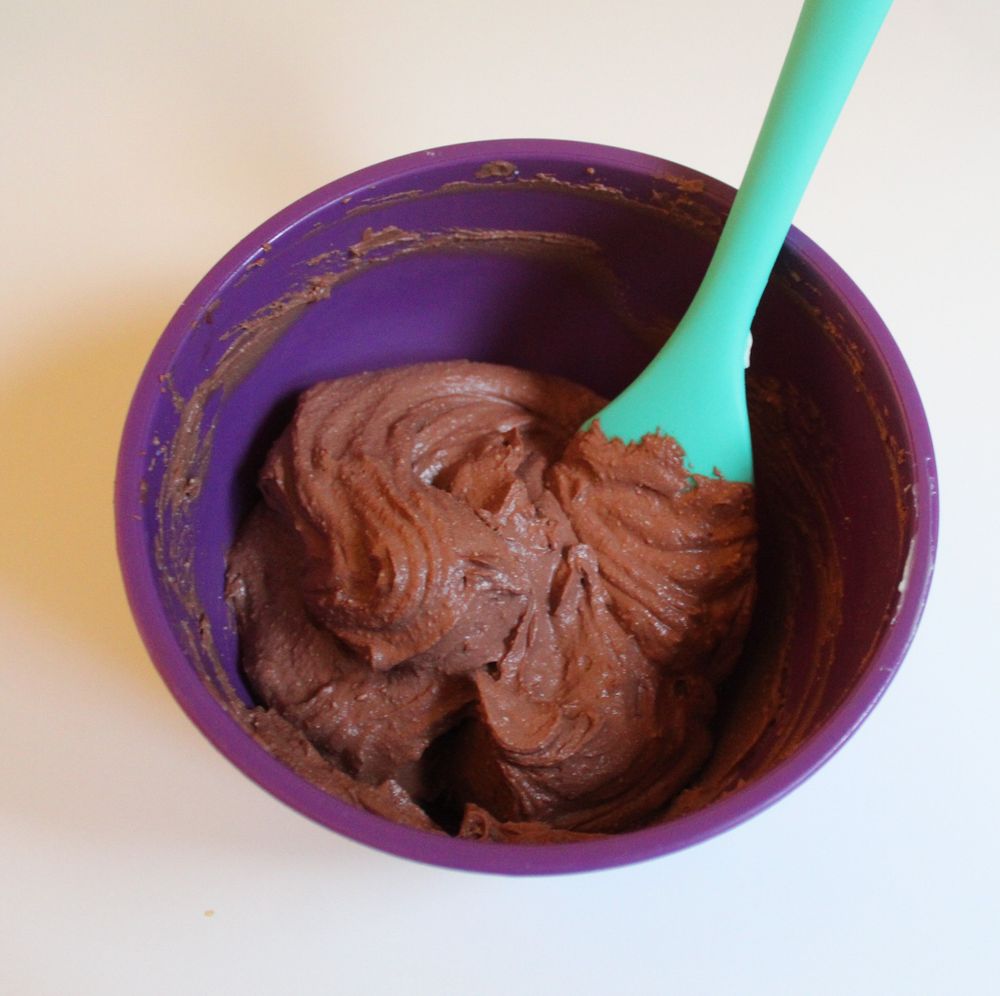 10.Spread the apricot jam on the base in an even layer.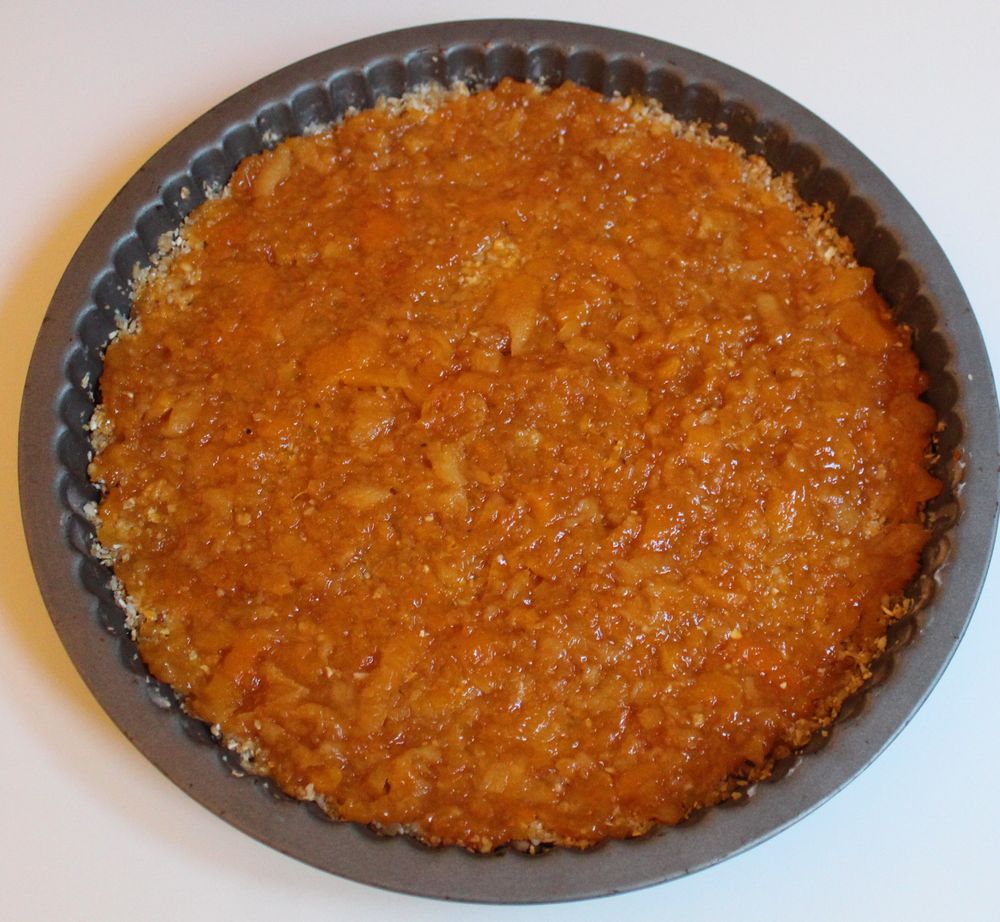 11.Then add the chocolate mixture on top and smooth it out into an even layer.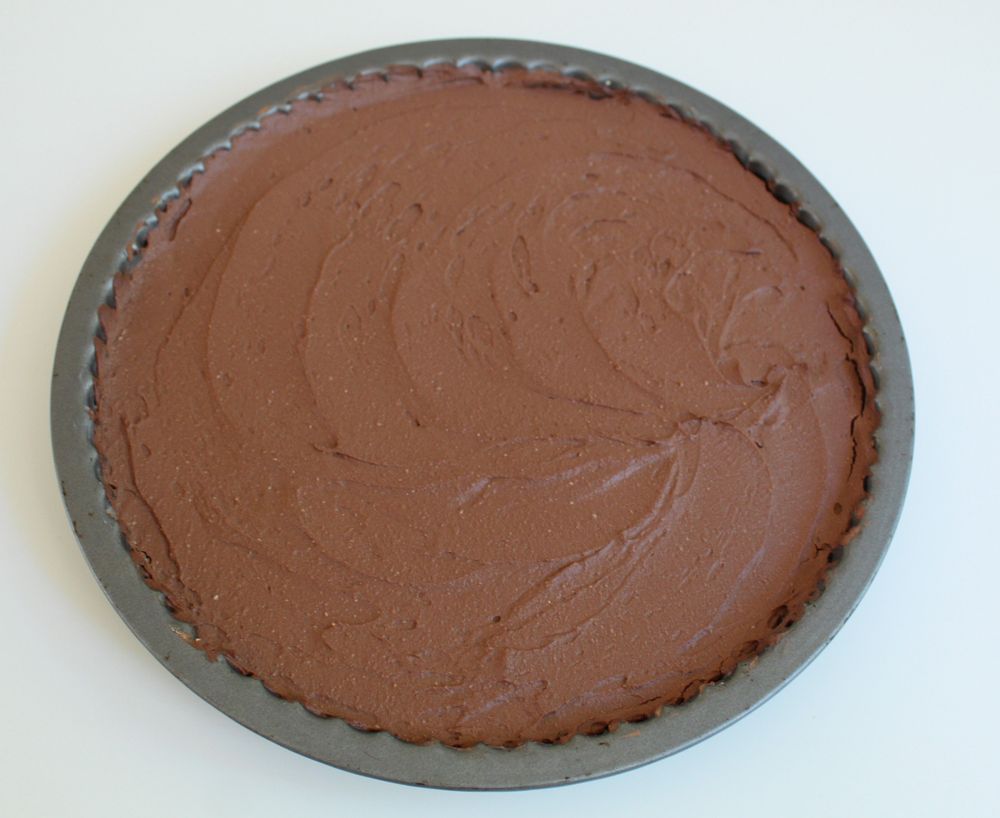 12.Add in the fridge to set for at least 3 hours (overnight is ideal).
13.I decorated mine with some grated chocolate.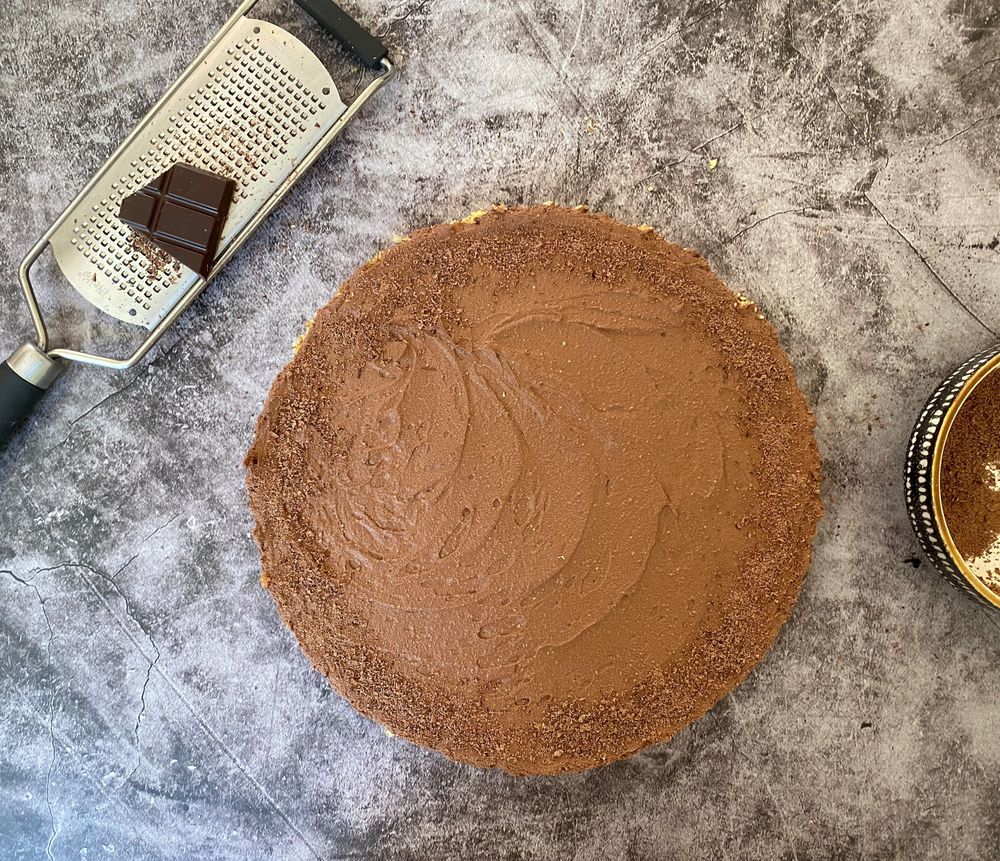 Enjoy!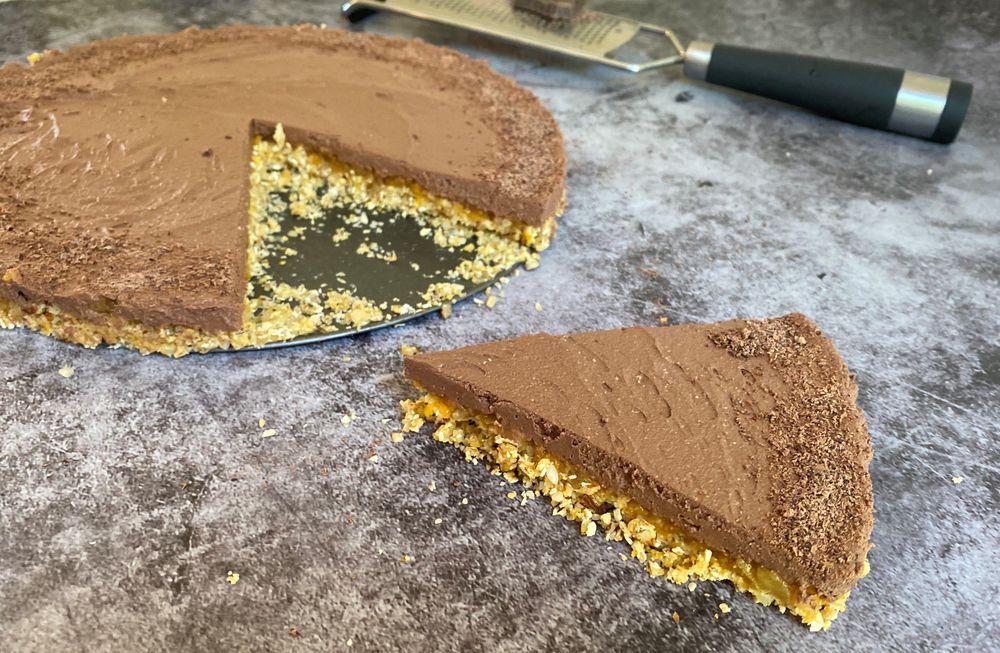 Did you try this recipe?
Let us know how it went, comment below and share a picture on Instagram or Twitter with the hashtag #natliciousfood
*Disclosure
Some of the above links are affiliate links, meaning at no additional cost to you, I may earn commission when you click through and make a purchase.