Chick'n in lemon sauce
I'm excited to share this recipe with you today that takes me back to my university days in Greece, where I first tried chicken in lemon sauce. However, this time, I've recreated the dish using plant-based chick'n, ensuring that no chickens were harmed in the making of this delicious meal! I highly encourage you to try my version of this classic recipe and I promise you won't regret it!
Vegan, nut free | Serves 2 | MAIN
Ingredients:
1 onion, chopped
1 pointy red pepper, chopped in slices
2 cloves of garlic, minced
2 tablespoons of olive oil
200gr plant-based chick'n (I used strips from the mighty kitchen)
1/2 teaspoon dried oregano
1/3 teaspoon garlic granules
Pinch of chili flakes
Salt and pepper
1 bay leaf
3 allspice (pimento-bahari)
1 lemon, skin and juice
1 veggie cube
1/2 teaspoon of cornflour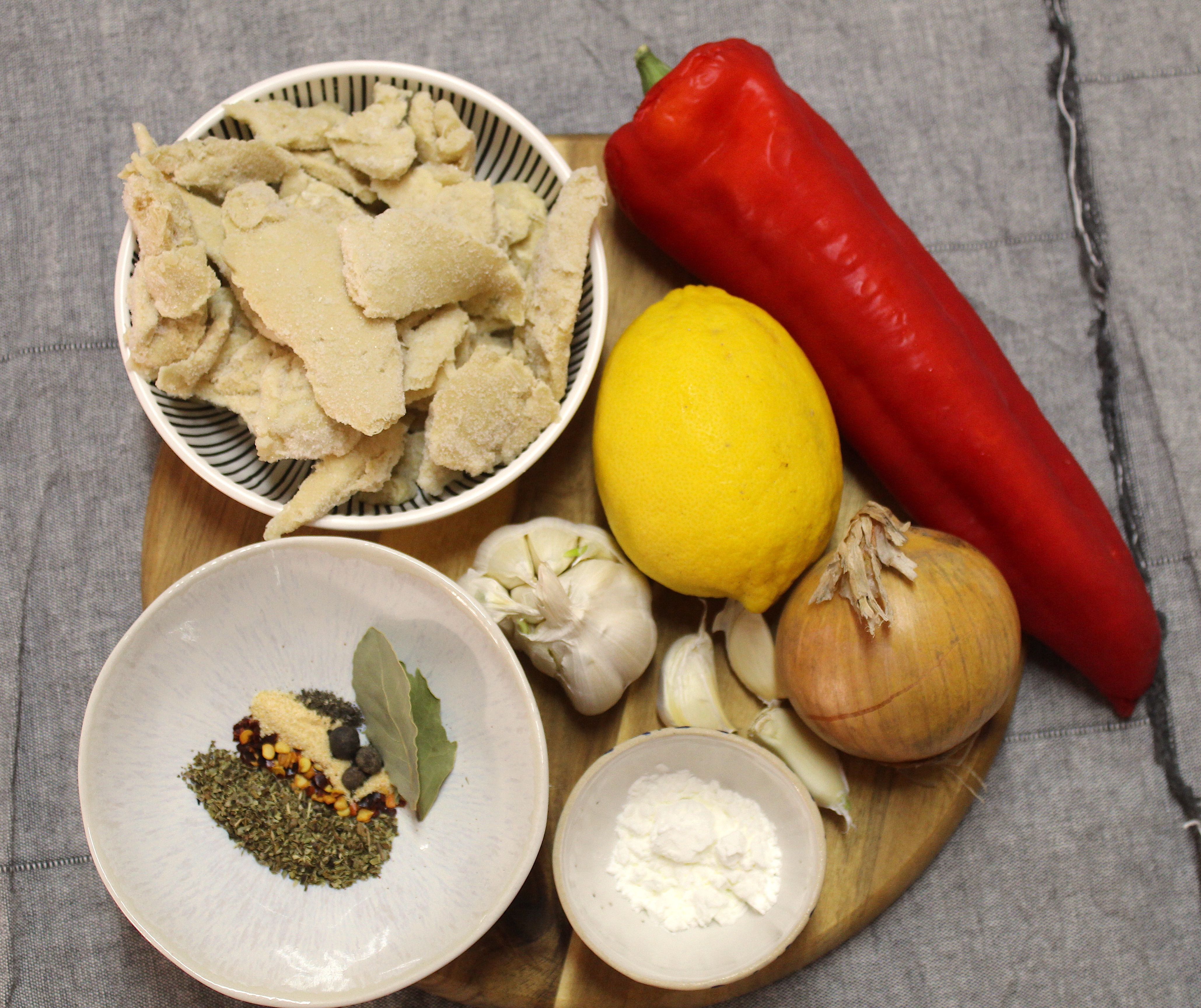 Serve with:
Fresh coriander
Wild rice or tagliatelle
Steps:
1.In a pot, on a medium heat, add half of the olive oil and the plant-based chick'n and cook according to the package instructions. I sauté mine for few 2-3 minutes until they got a nice golden colour.
2.Season with salt, pepper and oregano and remove from the pot.
3.In the same pot, add the remaining olive oil, the chopped onions and a pinch of salt.
4.Sauté for 3-5 minutes, stirring occasionally.
5.Add the red peppers and garlic and season. Sauté for 2-3 minutes more.
6.Add back the cooked chick'n pieces, along with the rest of the seasoning, lemon peels, lemon juice and give it a good stir.
7.Add 250ml of water along with the veggie cube, cover and cook for 15 minutes.
8.In a small bowl, add the cornflour along with a couple of tablespoons from the sauce, to make a slurry.
9.Combine it well before you add it into the pot.
10.Cook for a couple more minutes, before you turn the heat off.
11.Serve with wild rice or tagliatelle pasta and some fresh coriander.
Enjoy!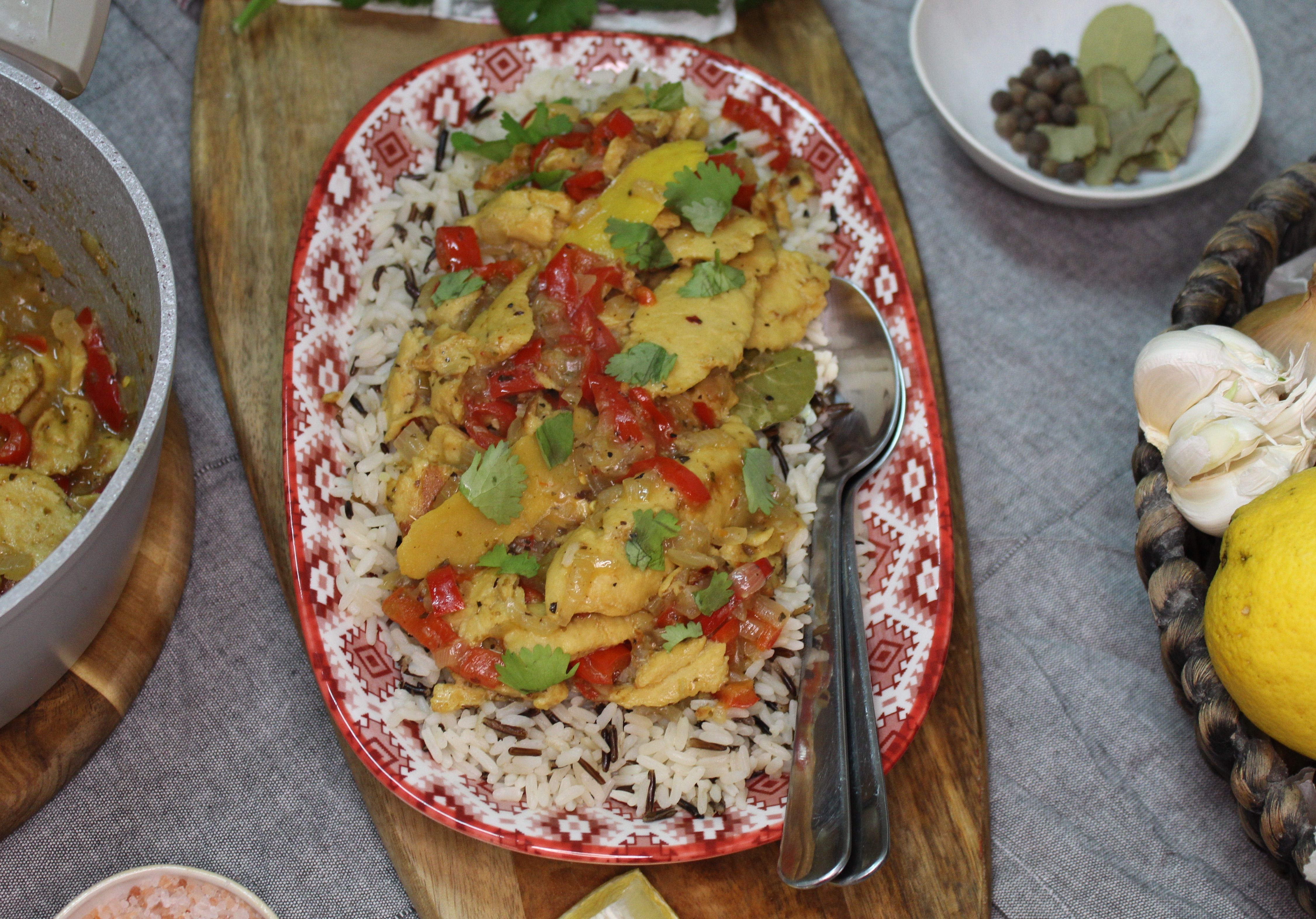 Did you try this recipe?
Let us know how it went, comment below and share a picture on Instagram or Twitter with the hashtag #natliciousfood
*Disclosure
Some of the above links are affiliate links, meaning at no additional cost to you, I may earn commission when you click through and make a purchase.