Cauliflower Buddha bowl
Buddha bowl with roasted cauliflower and onion, brown rice and soya beans and a tangy tahini dressing!
Vegan, nut free | Serves 2 | MAIN
Ingredients:
Cauliflower:
400g cauliflower, cut in small florets
1 red onion, sliced
1/2 teaspoon of each turmeric powder, curry powder, chilli powder, garlic granules, oregano and dried parsley
1 tablespoon of olive oil
Salt and pepper
1 clove of garlic
Rice and soya beans:
1 tablespoon of olive oil
160g brown rice
Pinch of salt
120g of soya beans
Dressing:
1 tablespoon of tahini
Juice of half lemon
1 teaspoon of maple syrup
2 tablespoon of water
Pinch of salt, pepper and oregano
Steps:
1.Preheat your oven to 180°C and line a baking tray with some parchment paper.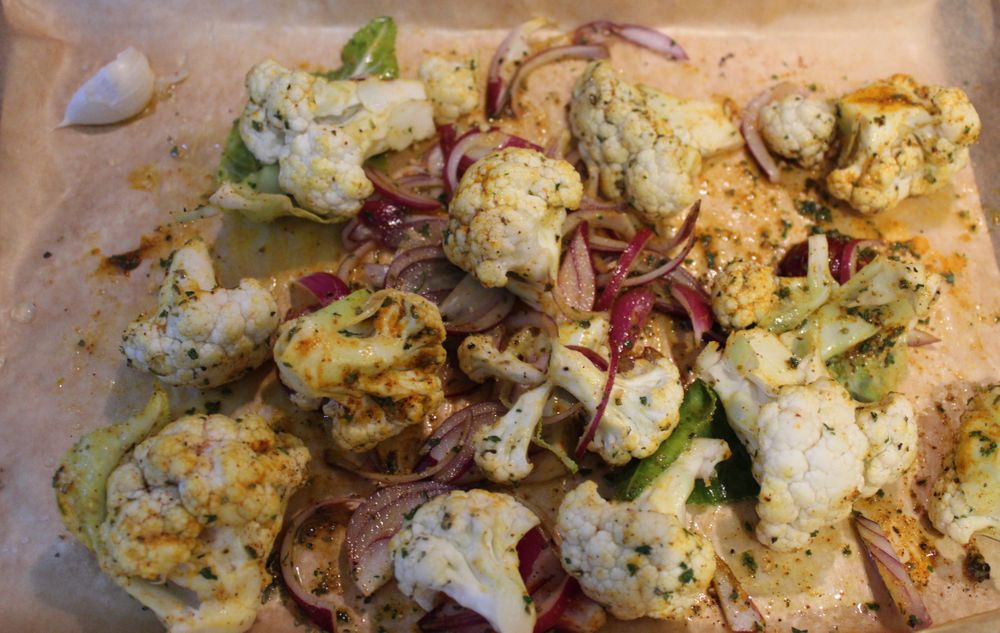 2.Add the cauliflower florets and leaves, along with the onions, olive oil and all the spices in the baking tray and combine well.
3.Place the garlic clove in the tray as well (we will use it for the dressing). Bake for 35 minutes, turning half way through.
4.While the cauliflower is cooking, start with the rice. It only takes 20 minutes. In a pot, add the olive oil, rice and salt on a medium heat and sauté for a couple of seconds. Add 350ml of boiling water, bring to boil, stir, lower the heat, cover and cook for 20 minutes.
5.The soya beans take 6-7 minutes to cook, so add then in the same pot with the rice 13 minutes, along with a pinch of salt.
6.Prepare the dressing by mixing all the ingredients well.
7.Once the cauliflower is cooked, add the flesh of the roasted garlic in the dressing and combine well.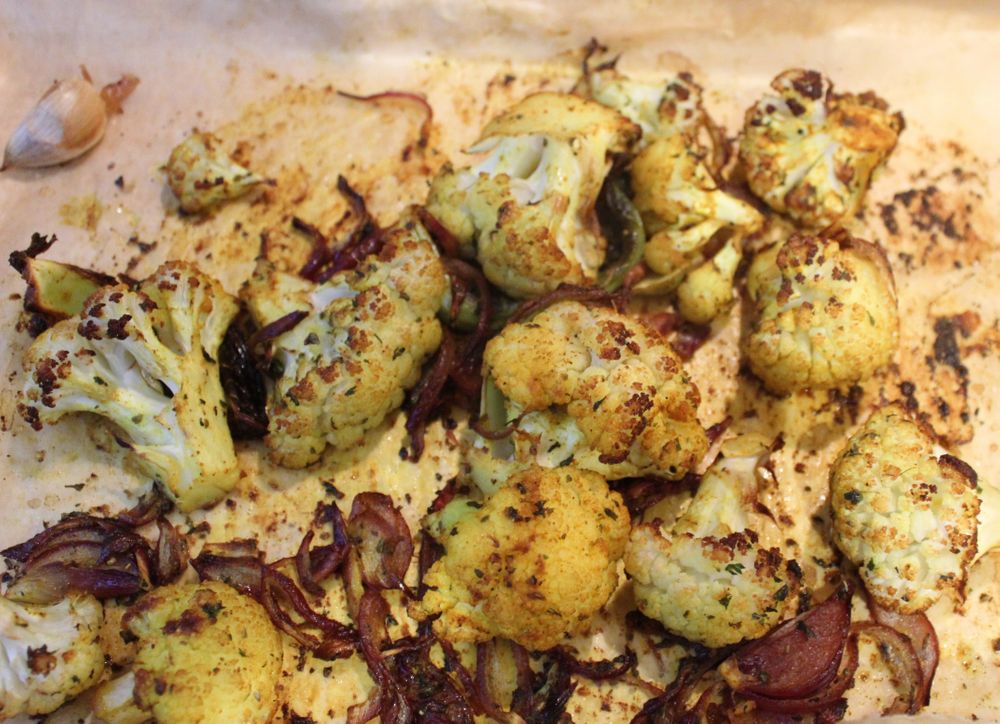 8.Once the cauliflower and rice are cooked, serve with the dressing, a salad, avocado and cherry tomatoes. I also sprinkled some mixed seeds on top for a little crunch.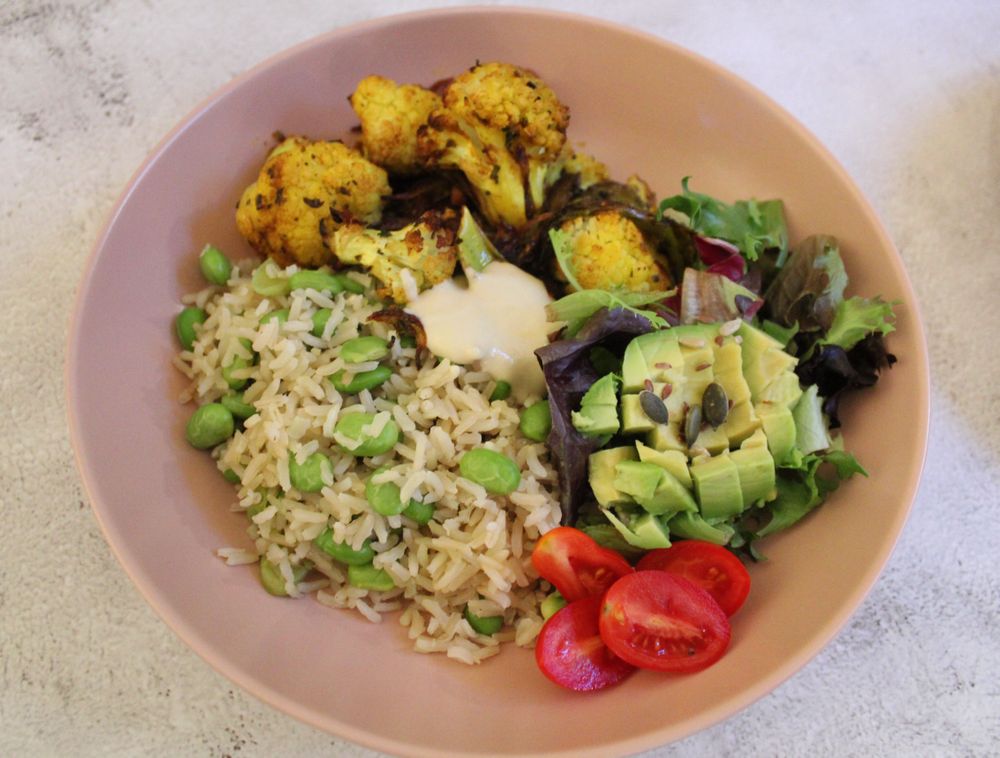 Happy cooking everyone!