Cauliflower and red lentil curry
Cauliflower and red lentil curry
Who doesn't love a delicious curry? This one is loaded with red lentils and cauliflower and it will only take 30 minutes to prepare.
Nut free, soy free | Serves 3 | MAIN
Ingredients:
Cauliflower:
2 tablespoons olive oil
1/2 teaspoon of each paprika, curry and Dhow Nature Foods turmeric (10% discount code: DHOWLIKENATALI)
1/3 teaspoon of each cumin, garlic granules and Dhow Nature Foods ginger (10% discount code: DHOWLIKENATALI)
Salt and pepper
500g cauliflower, cut into pieces
Lentils:
1 tablespoon olive oil
1 onion, chopped
2 cloves of garlic, crushed
1/2 teaspoon of each garam masala, ginger powder, curry powder and chilli flakes
Salt and pepper
1 tablespoon tomato paste
180g red split lentils
400ml coconut milk (1 can)
Serve with:
Fresh coriander
Lime
Rice
Steps:
1.Preheat the oven at 180°C.
2.In a small bowl, combine all the spices for the cauliflower with the olive oil, then add the cauliflower pieces and combine well.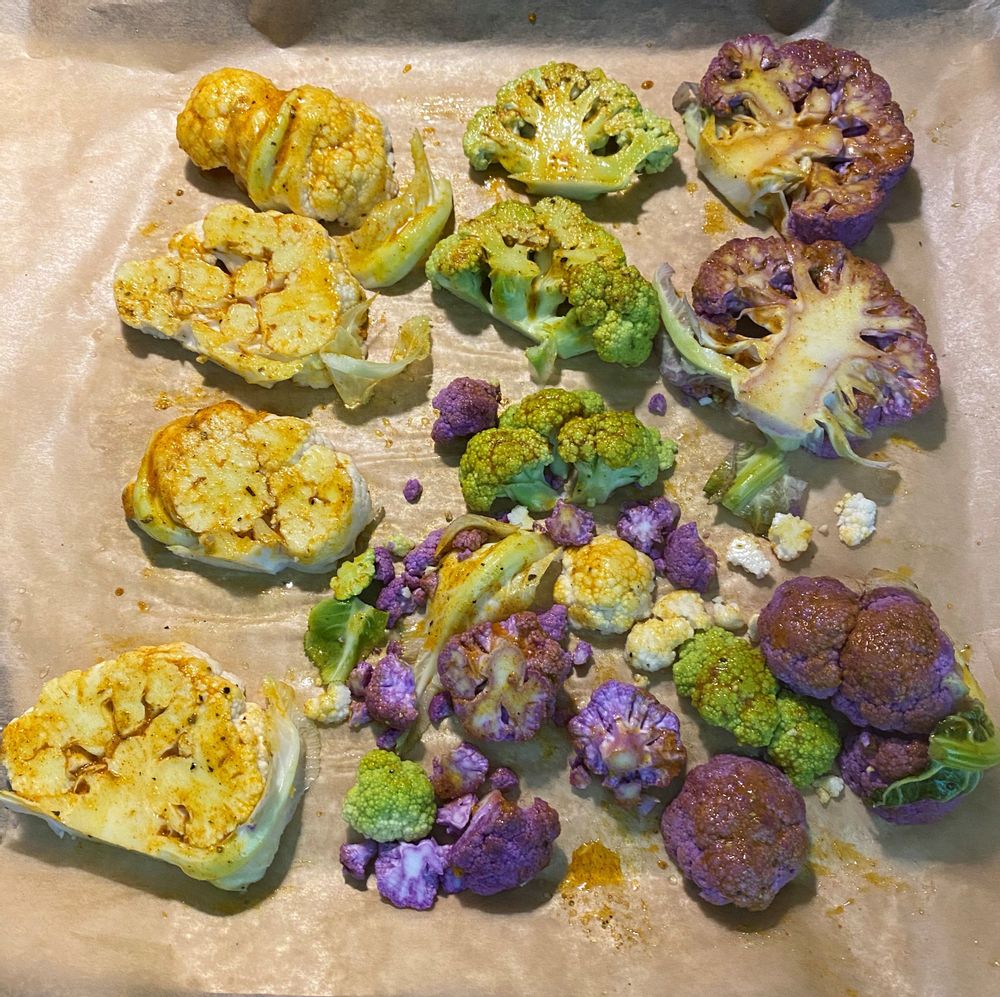 3.Bake the cauliflower for 20 minutes, turning halfway through.
4.In a medium size pot, on a medium heat, sauté the onion and garlic with the olive oil until translucent.
5.Season with all the spices and deglaze the pot with splashes of water as needed (2-3 tablespoons).
6.Add the tomato paste, stir and cook for a minute.
7.Add the lentils, coconut milk. Bring to boil, lower the heat, cover and cook for 20 minutes, stirring occasionally.
8.Once the cauliflower is cooked, add it to the lentils (keep some pieces for garnish - optional).
9.Finish with some fresh coriander and a squeeze of lime.
Happy cooking everyone!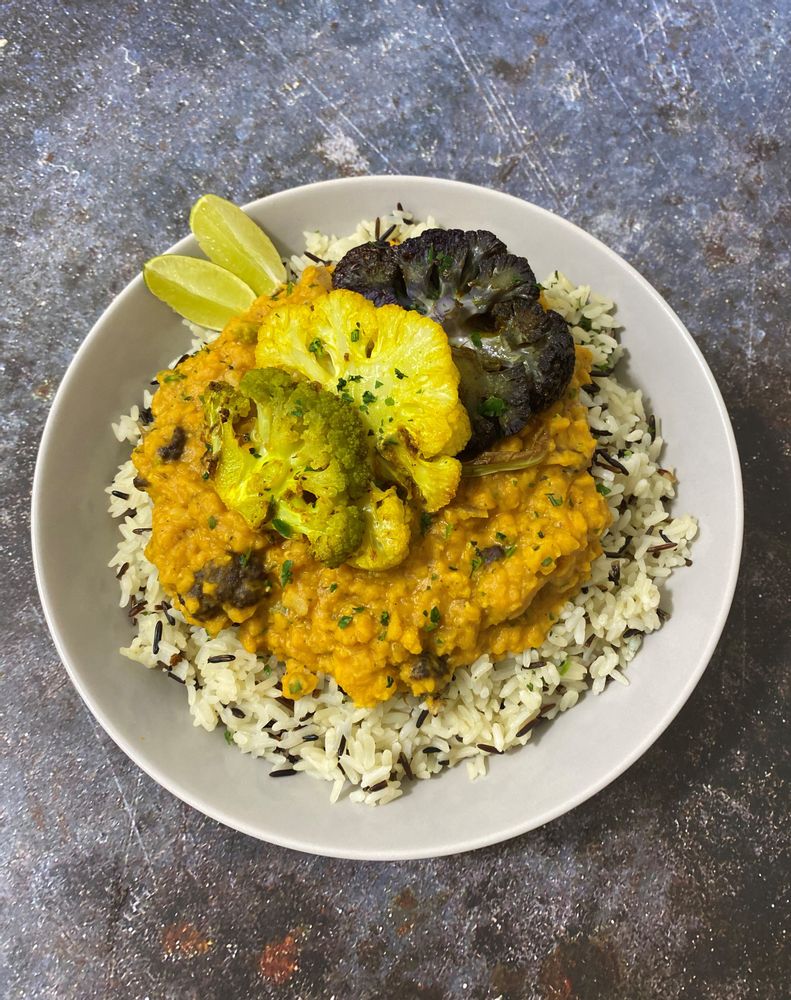 Did you try this recipe?
Let us know how it went, comment below and share a picture on Instagram or Twitter with the hashtag #natliciousfood
*Disclosure
Some of the above links are affiliate links, meaning at no additional cost to you, I may earn commission when you click through and make a purchase.