Carrot soup
Creamy carrot soup with pinto beans.
Nut free, gluten free, soy free | Serves 4 | MAIN
Ingredients:
1 tablespoon olive oil
1 leek, chopped
500g carrots, cut in coins
Salt and pepper
1/4 teaspoon of each coriander seeds, garlic granules and oregano
1/4 teaspoon of Dhow Nature Foods turmeric (10% discount code: DHOWLIKENATALI)
1x 230g pinto beans (drained weight), drained and washed
1 bay leaf
1 veggie cube stock
125ml plant-based cream
Serve with:
Fresh coriander
Lemon juice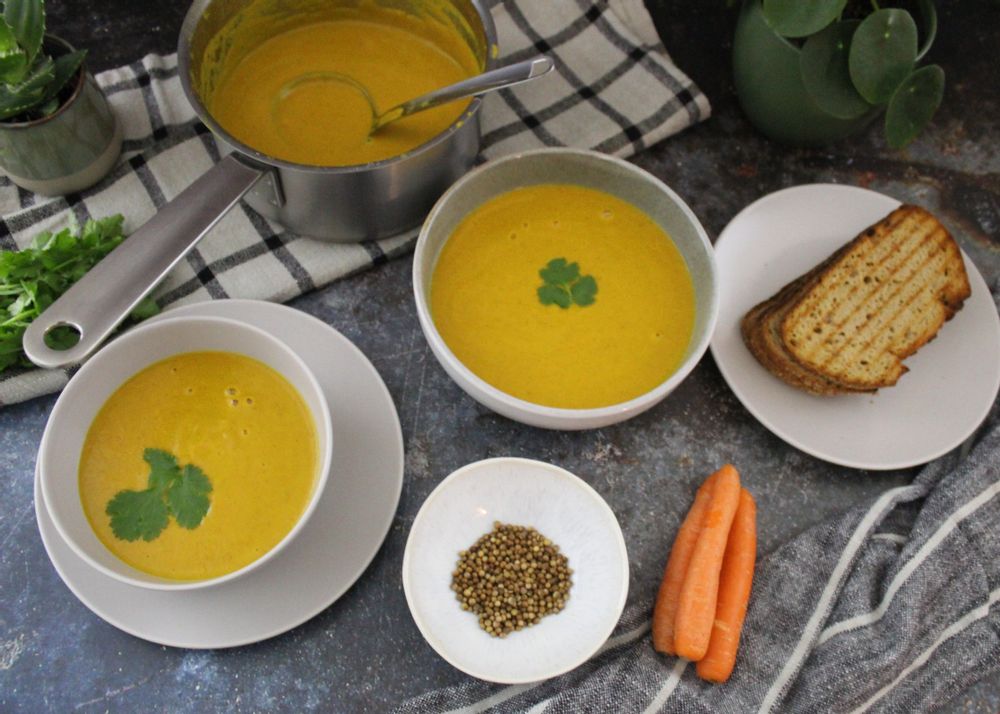 Steps:
1.In a medium size pot, on a medium heat, sauté the olive oil and leek with a pinch of salt, until they become golden.
2.Add the carrots and all the spices and sauté for 3-4 minutes, stirring occasionally.
3.Add the bay leaf, veggie stock, beans and 750ml boiling water, bring to boil, reduce the heat and simmer (covered) for 15 minutes.
4.Check if the carrots are cooked, remove the bay leaf, and remove from the heat. Blend with a hand mixed or a blender, until it becomes smooth.
5.Sieve the soup and add back to the pot, add the cream and 200-250ml of hot water.
6.Turn to combine and adjust the seasoning if needed.
Serve with coriander, lemon juice and bread.
Happy cooking everyone!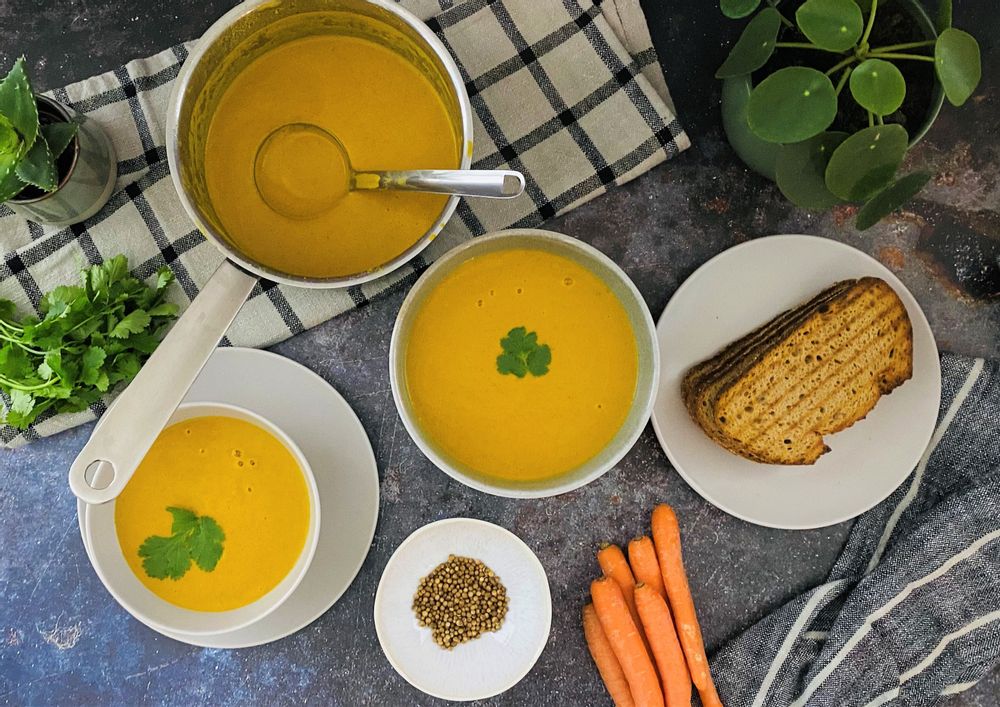 Did you try this recipe?
Let us know how it went, comment below and share a picture on Instagram or Twitter with the hashtag #natliciousfood
*Disclosure
Some of the above links are affiliate links, meaning at no additional cost to you, I may earn commission when you click through and make a purchase.