Caprese salad
Another summery recipe, with only a handful of ingredients and only five minutes of prep time!
Vegan, gluten free, soy free | Serves 4 | SALAD
Ingredients:
100g vegan mozzarella
100g tomatoes
1 tablespoon of olive oil
1 tablespoon of balsamic glaze
Salt and pepper
Pinch of oregano
Fresh basil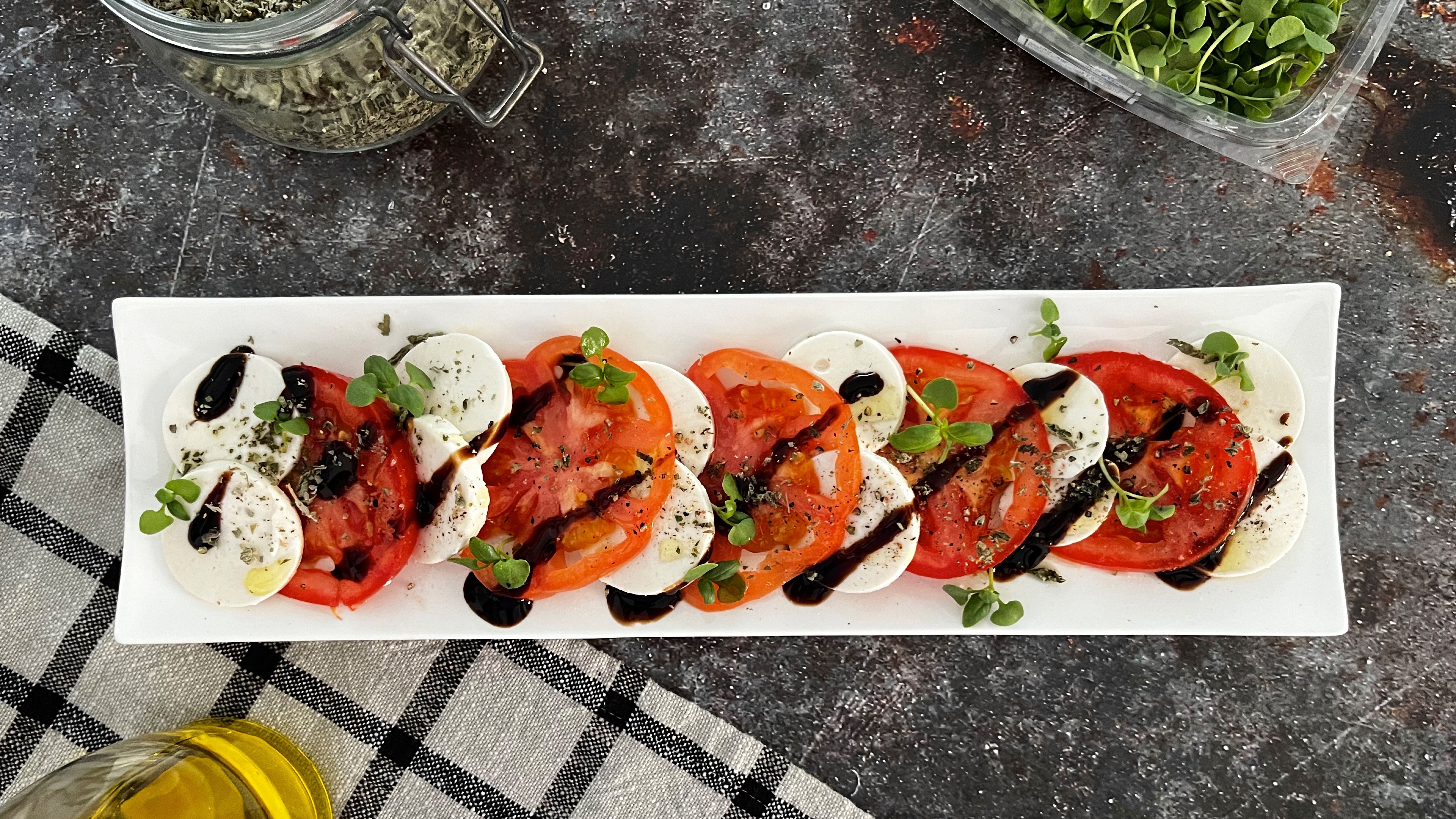 Steps:
1.Cut the mozzarella and tomatoes in half centimetre slices.
2.Place a slice of mozzarella, followed by a slice of tomatoes and continue until you have used all the slices.
3.Season with salt, pepper and oregano.
4.Drizzle with olive oil and balsamic glaze.
5.Finish with some fresh basil (I used microgreen basil, but regular basil work great).
Enjoy!
Did you try this recipe?
Let us know how it went, comment below and share a picture on Instagram or Twitter with the hashtag #natliciousfood
*Disclosure
Some of the above links are affiliate links, meaning at no additional cost to you, I may earn commission when you click through and make a purchase.