Black-eyed peas in coconut sauce
Black-eyed peas in coconut sauce
Black-eyed peas in creamy coconut sauce served with rice, my ideal comfort food!
Vegan, nut free, soy free | Serves 2 | MAIN
Ingredients:
240g black-eyed peas (dry)
1 tablespoon of coconut oil
1 onion, finely diced
Salt and pepper
1/2 teaspoon of garlic paste (you can use fresh or garlic granules)
1/2 teaspoon of ginger paste (you can use fresh or ground ginger)
1/2 teaspoon of each oregano, chili flakes, curry powder
400ml coconut cream
1 vegetable bouillon cube
Handful of fresh parsley, chopped
Juice of 1/2 lime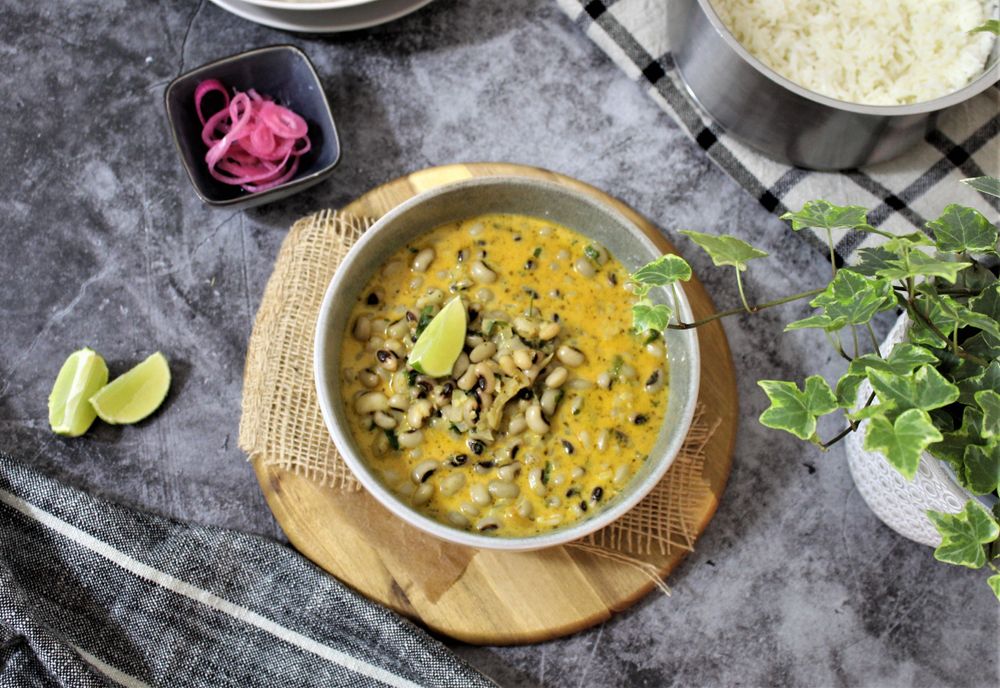 Steps:
1.Soak the black-eyed peas overnight.
2.Drain and rinse the peas, the add them in a pot with plenty of water and boil on a medium heat, for 30-45 minutes.
3.Discard any foam that appears on top. The black-eyed peas are ready when you can easily squeeze them.
4.Drain and set aside until needed.
5.In a medium pot, on a medium heat, add the oil, onions, and a pinch of salt.
6.Sauté until translucent, stirring occasionally. After few minutes, add the garlic, ginger and all the dried spices and sauté for a couple of minutes or until they release their aromatics.
7.Add the cooked peas, stir to coat in the spices, then add the coconut milk and veggie cube and bring to boil.
8.Lower the heat to medium-low and cook for 10-12 minutes, stirring occasionally.
9.Finish with some parsley and a squeeze of lime juice. Taste to adjust the seasoning to your preference and serve hot with rice and pickled onions.
Notes:
*The boiling time of the peas can vary depending on many factors, such as how old the peas are or the variety.
*You can skip steps 1-4, if you use canned black-eyed peas, just make sure to rinse them well before using them.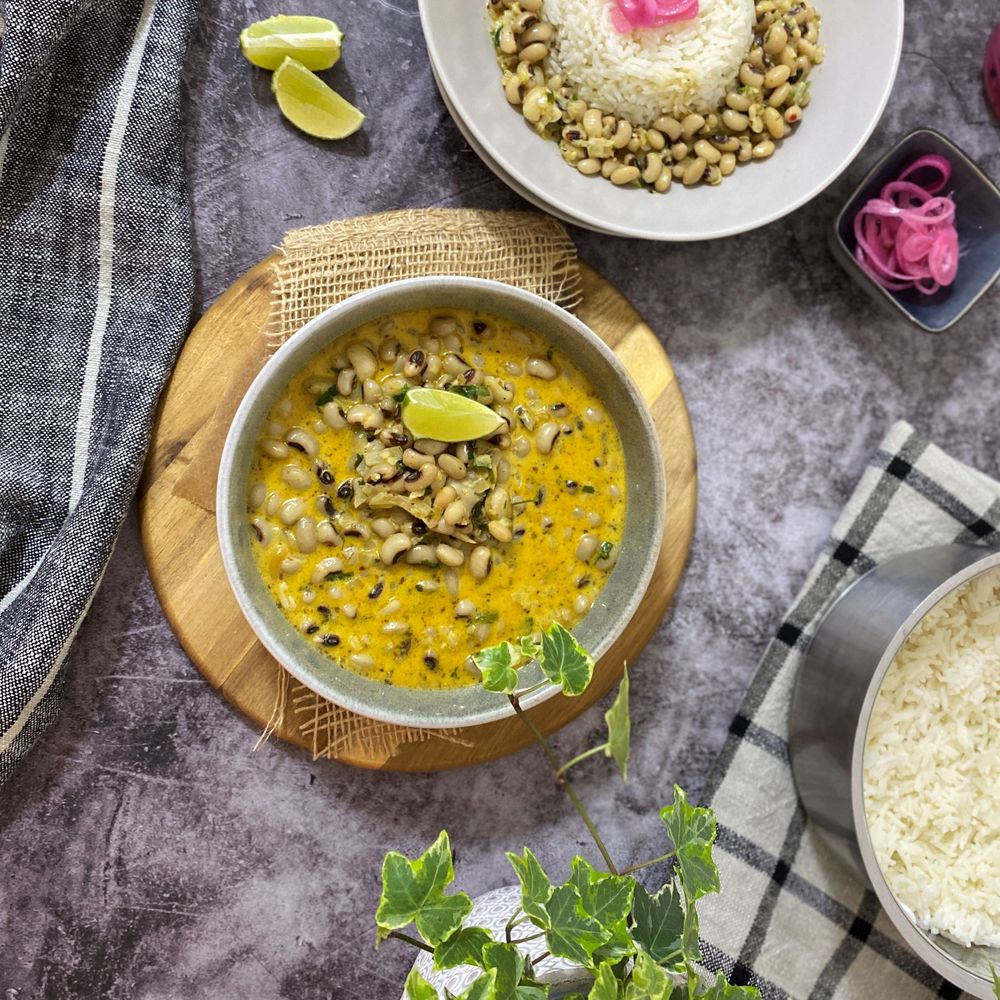 Happy cooking everyone!
Did you try this recipe?
Let us know how it went, comment below and share a picture on Instagram or Twitter with the hashtag #natliciousfood
*Disclosure
Feel free to support me on Patreon!
Some of the above links are affiliate links, meaning at no additional cost to you, I may earn commission when you click through and make a purchase.