Black-eyed pea salad
This is an ideal recipe for the busy summer days. It takes less than 10 minutes to assemble and it's delicious!
Vegan, nut free, soy free | Serves 1 | SALAD
Ingredients:
1x 230g black-eyed (drained weight), drained and washed
1/2 cucumber or 1 small, cut in bite size pieces
1 tomato, cut in bite size pieces
1/2 red onion, chopped
1 tablespoon of capers
2 tablespoons of olive oil
Juice of half lemon
Steps:
In a bowl add all the ingredients and combine well.

Serve with bread!
Enjoy!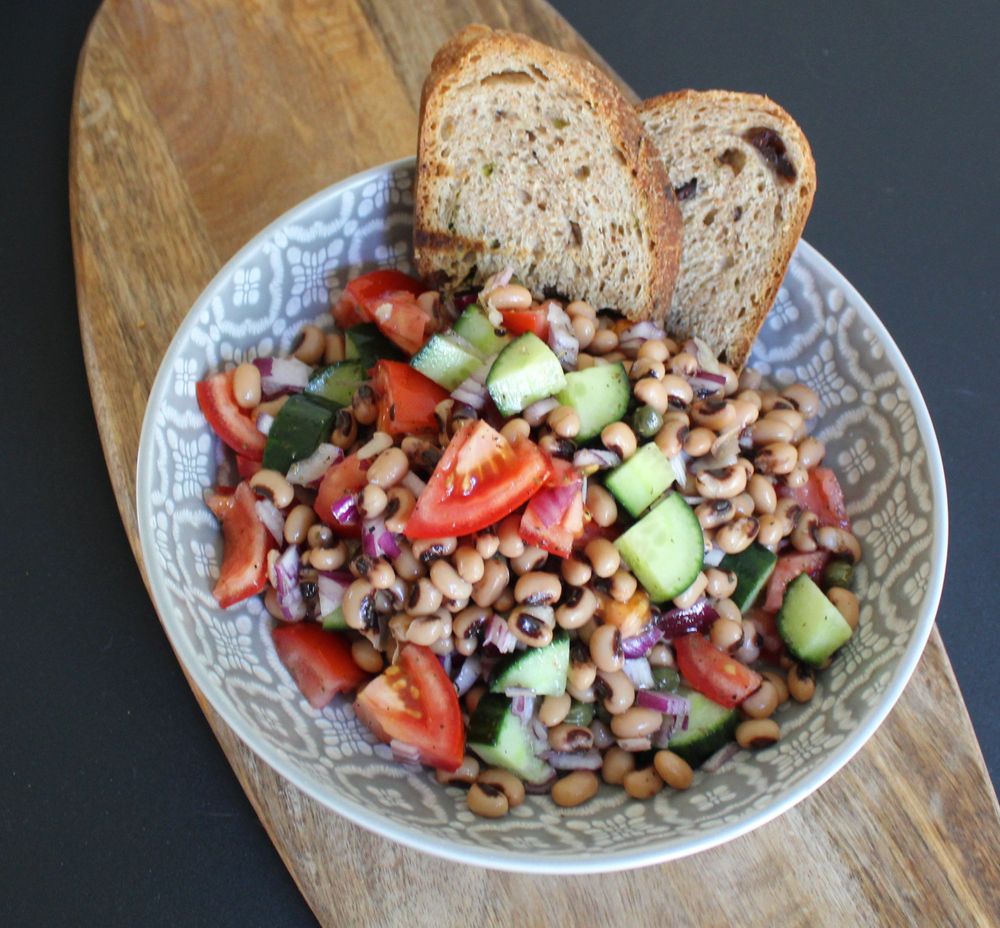 Did you try this recipe?
Let us know how it went, comment below and share a picture on Instagram or Twitter with the hashtag #natliciousfood
*Disclosure
Some of the above links are affiliate links, meaning at no additional cost to you, I may earn commission when you click through and make a purchase.