BBQ pulled jackfruit
Delicious jackfruit in spices and barbecue sauce.
Vegan, gluten free, nut free, soy free | Serves 3 | MAIN
Ingredients:
1 tablespoon of olive oil
1 onion, julienne
1 sweet pointed pepper, julienne
1 clove of garlic, minced
2x225g jackfruit (drained weight), drained and washed
1 teaspoon of each smoked paprika, oregano
1/2 teaspoon of each chilli flakes, cumin powder
Salt and pepper
1 tablespoon of barbeque sauce
Steps:
1.Shred the jackfruit pieces with your hands and set aside.
2.Preheat the oven at 180°C.
3.In a pan, on a medium heat, sauté the onion, peppers and garlic with the olive oil for few minutes.
4.Add the shredded jackfruit and all the spices and sauté for 4-5 minutes.
5.Add the barbeque sauce, stir to incorporate and sauté for another minute. Taste and adjust the seasoning to your preference. Also, feel free to add more barbeque sauce if you like.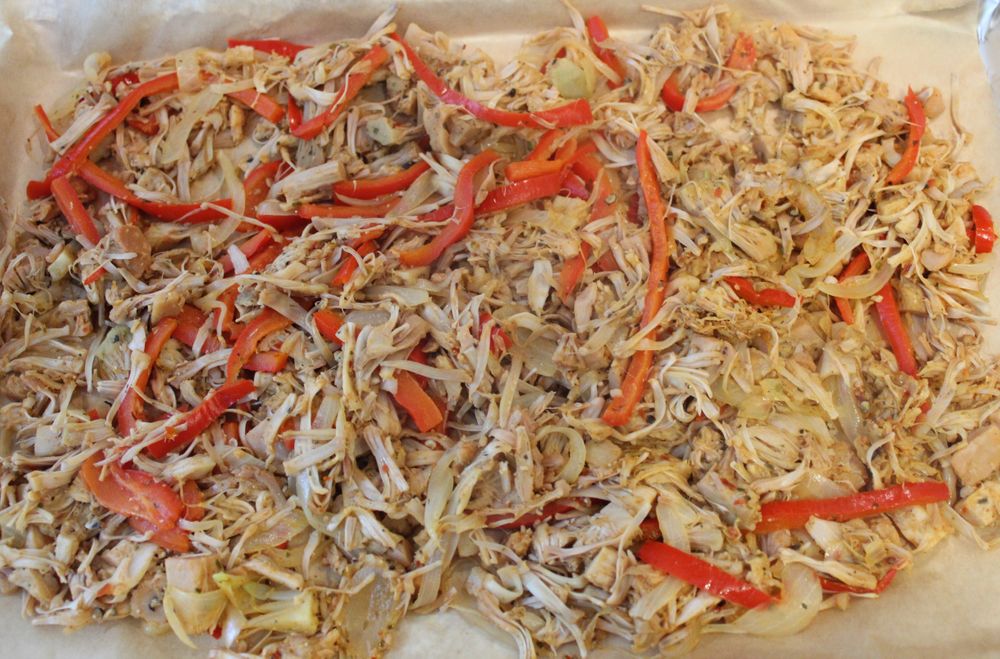 6.Spread the jackfruit on a baking tray lined with parchment paper and bake for 15 minutes.
7.Serve in a burger bun with your favourite condiments, we used Viofile cheese, Hellmann's vegan mayo, lettuce and pickled onions and served with curly potatoes.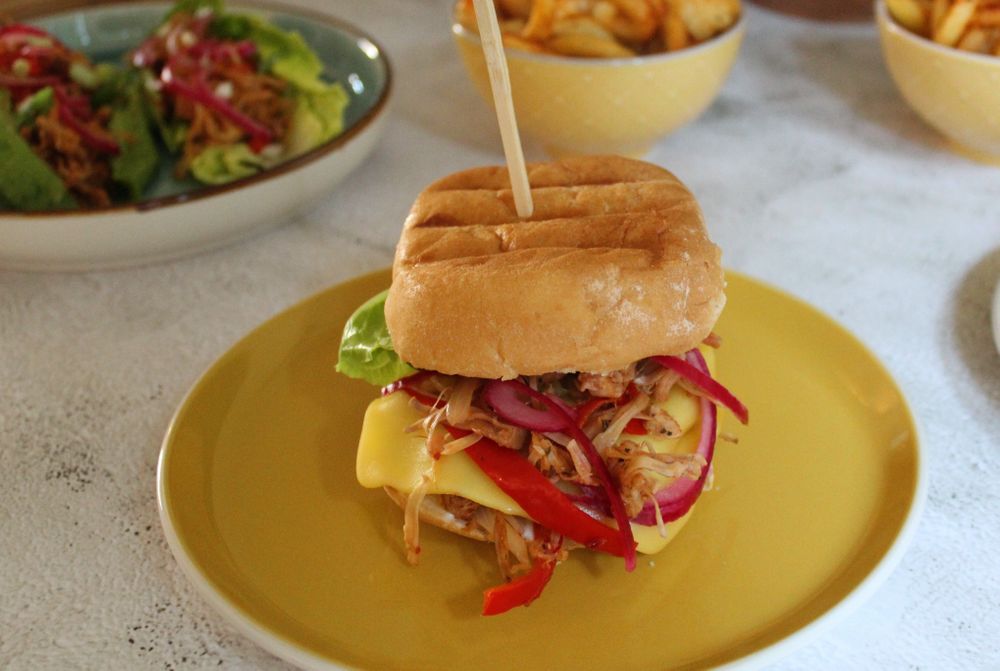 You can also enjoy them in tacos with some guacamole on top!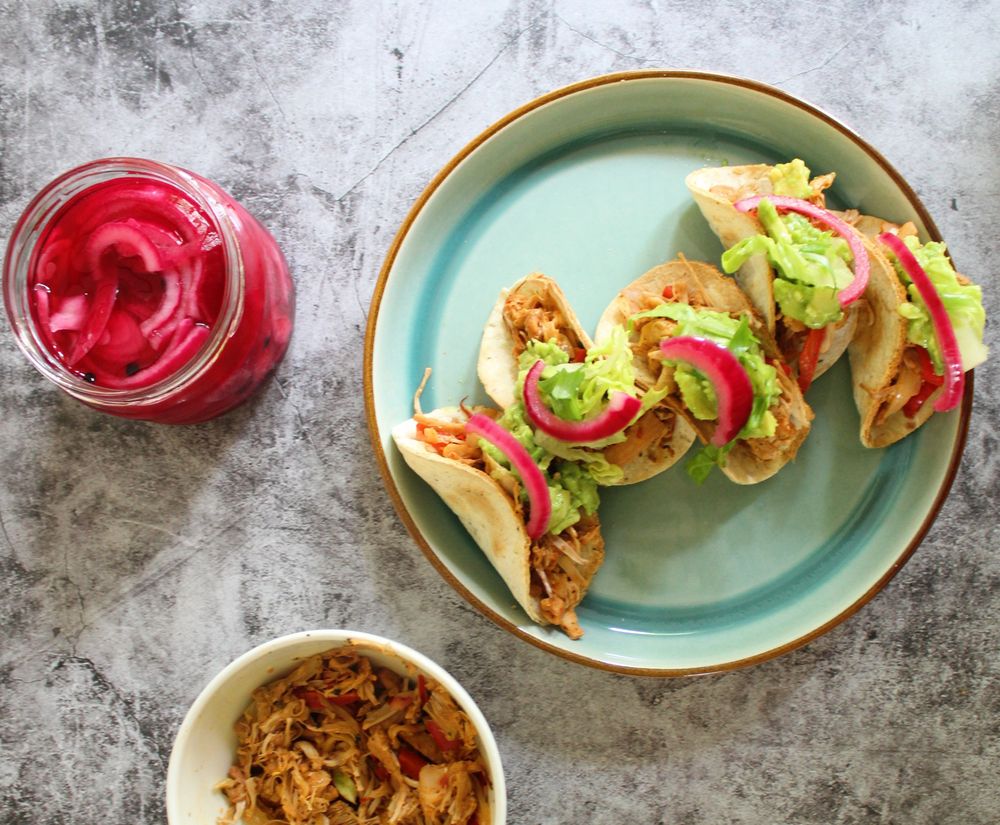 Happy cooking everyone!
Did you try this recipe?
Let us know how it went, comment below and share a picture on Instagram or Twitter with the hashtag #natliciousfood
*Disclosure
Some of the above links are affiliate links, meaning at no additional cost to you, I may earn commission when you click through and make a purchase.