Banana pancakes
A remarkably simple recipe for fluffy pancakes. They don't have any added sugar, so you can go as crazy as you like with the toppings!
Vegan, refined sugar free | Serves 2 | BREAKFAST
Ingredients:
200ml oat milk (or other of your choice)
1 ripe banana
1 tablespoon of vanilla
1 tablespoon of maple syrup
200g of plain flour
Pinch of salt
1/2 teaspoon of cinnamon
1 teaspoon of baking powder
A little bit of coconut oil
Steps:
1.In a blender add the milk, banana, vanilla and maple syrup and blend for a couple of minutes.
2.In a bowl combine the dry ingredients well, then add the wet mixture and combine as little as possible.
3.Add a pan over a medium heat and grease it with a little bit of coconut oil.
4.Use a small ladle to scoop the mixture over a pan shaping a circle.
5.When you start seeing small bubbles on the pancake flip it over, using a spatula.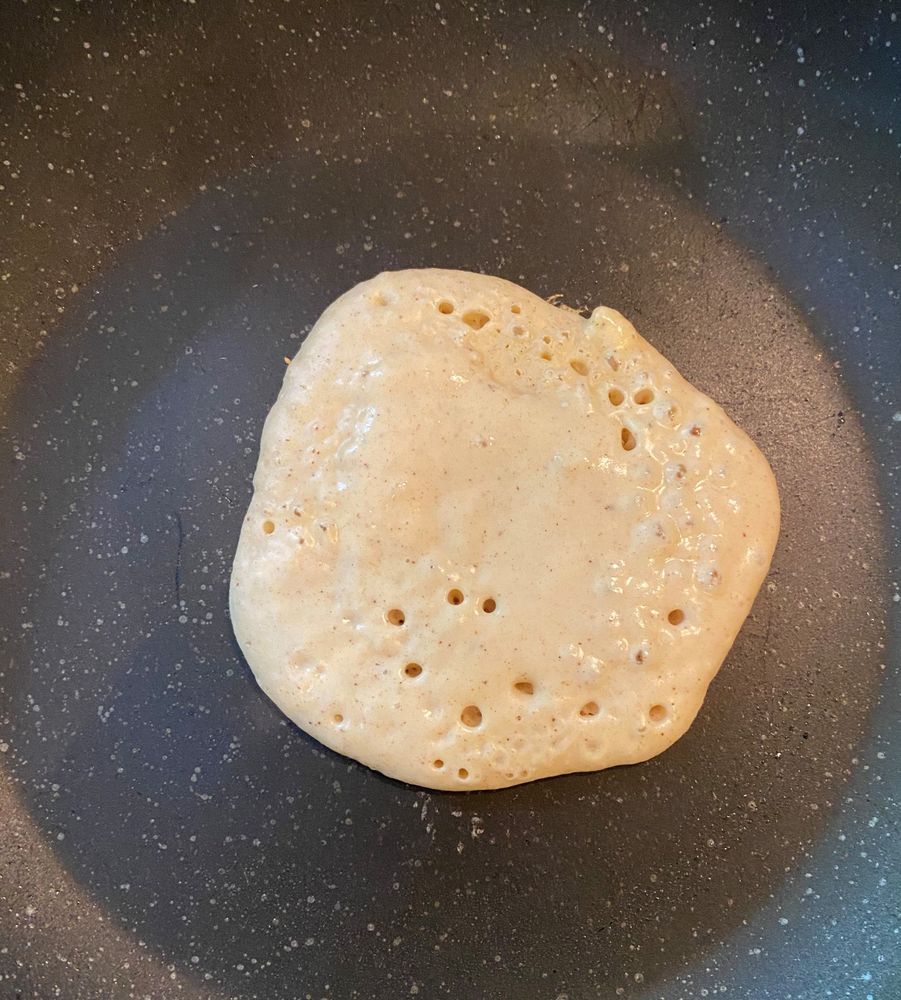 6.If your pan is big enough add more pancakes at once but leave space between them.
Serve with whatever toppings you like. I served mine with a drizzle of maple syrup, some fresh bananas, walnuts, chocolate and desiccated coconut!
Happy cooking everyone!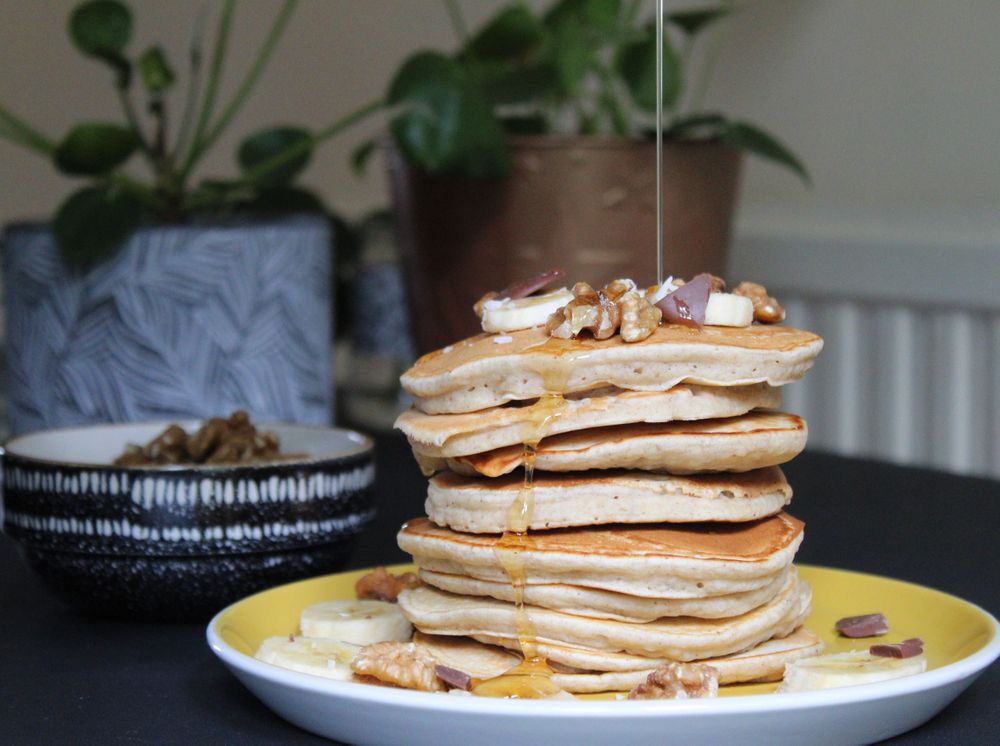 Did you try this recipe?
Let us know how it went, comment below and share a picture on Instagram or Twitter with the hashtag #natliciousfood
*Disclosure
Feel free to support me on Patreon!
Some of the above links are affiliate links, meaning at no additional cost to you, I may earn commission when you click through and make a purchase.