Baked feta pasta
Mediterranean pasta with baked feta, tomatoes, aubergines and capers. It will take less than 40 minutes (prep and cooking time) to make, and it won't disappoint!
Vegan, nut free, soy free | Serves 4 | MAIN
Ingredients:
220g cherry tomatoes
200g aubergine (eggplant), cut in small cubes
200g plant-based feta (I used Violife)
2-3 tablespoon olive oil
2 tablespoons capers
3 sun-dried tomatoes (from jar), cut in pieces
2-3 cloves of garlic, crushed
Salt and pepper
2 tablespoons nutritional yeast
1 teaspoon oregano
1/2 teaspoon garlic granules
Fresh or frozen basil
500g pasta of choice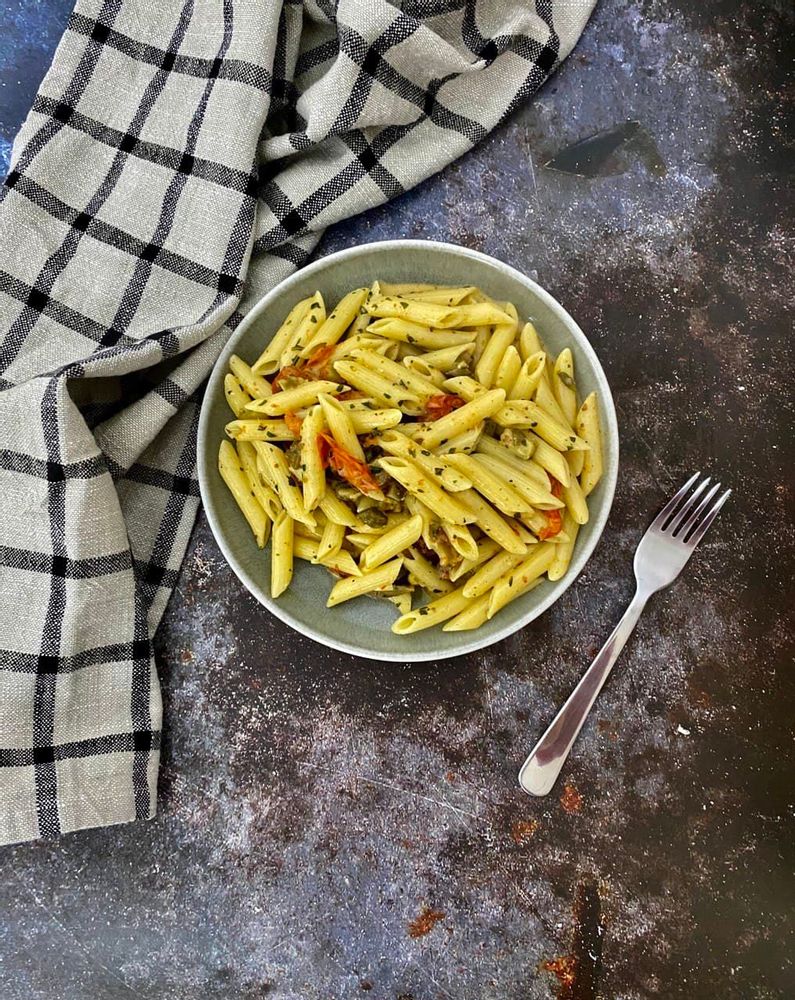 Steps:
1.Preheat the oven at 180°C.
2.In a baking tray, spread the cherry tomatoes, aubergine cubes and in the middle add the feta.
3.Sprinkle the olive oil and all the remaining ingredients, except the basil and pasta.
4.Give it a good stir around the feta and add 80ml of water.
5.Cover with foil and bake for a total of 30 minutes, the last 5 minutes uncovered.
6.While the feta/veggie mixture is in the oven, cook your pasta according to the package instructions.
7.Add the cooked pasta in the feta mixture, sprinkle some basil and combine.
*If your feta is very salted add less salt.
Happy cooking and enjoy everyone!
Did you try this recipe?
Let us know how it went, comment below and share a picture on Instagram or Twitter with the hashtag #natliciousfood
*Disclosure
Some of the above links are affiliate links, meaning at no additional cost to you, I may earn commission when you click through and make a purchase.