Baby taro roots 2 ways
Poules (πούλες) are essentially small taro roots (colocasia). This is a common Cypriot dish and today I'll show you how to cook it in 2 ways!
Vegan, nut free, soy free, gluten free | Serves 2 | SIDE
Ingredients:
1200g of poulles
Vegetable oil for frying
2 tablespoons olive oil
Salt
1 teaspoon coriander seeds, crushed
60ml red wine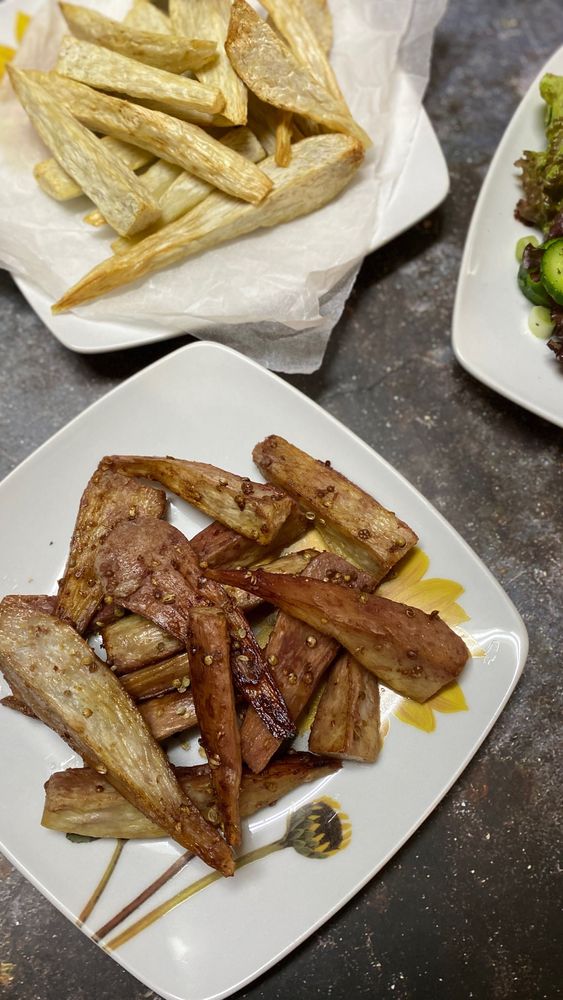 Steps:
1.Peel the skin off the baby taro roots, as you would peel a potato.
2.Use some kitchen paper or kitchen towel to clean them.
3.Cut them in half or quarters lengthwise and fry them in a preheated oil, at 190°C, until golden.
4.Once cooked, (use a fork to check that they are soft inside), put them on a tray lined with kitchen paper to absorb any excess oil and season with salt while they are hot.
5.At this point, you can enjoy them as they are, but if you want to take them to the next level, follow the next steps.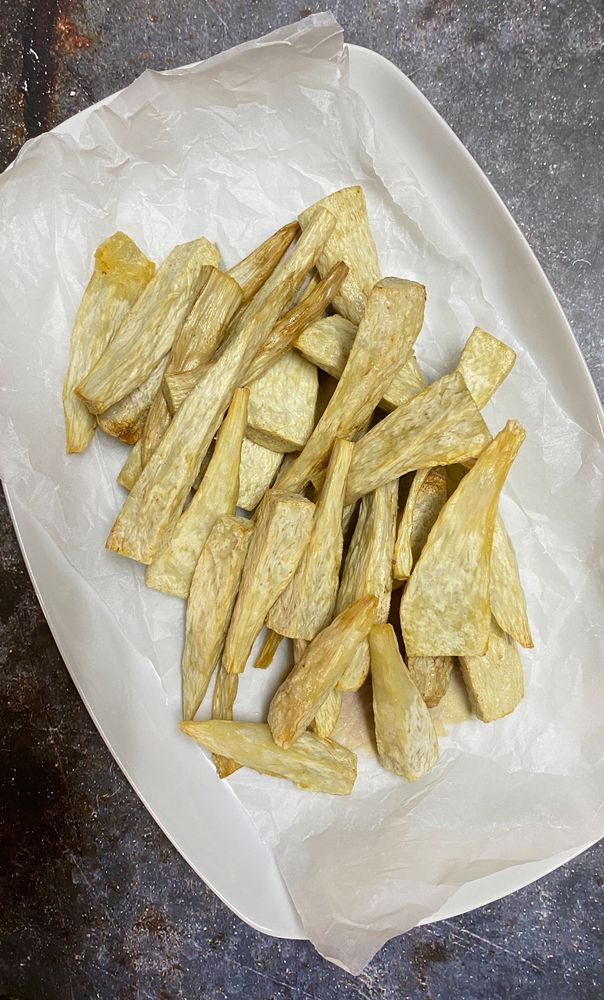 6.In a pot, on a high heat, add the olive oil, and the fried taro roots.
7.Saute for a couple of minutes, then add the wine and coriander seeds.
8.Season with salt and cover.
9.Shake the pot from time to time and cook for approximately 15 minutes.
10.Serve warm and enjoy with a big salad!
Notes:
*You can replace the wine with lemon juice.
Happy cooking everyone!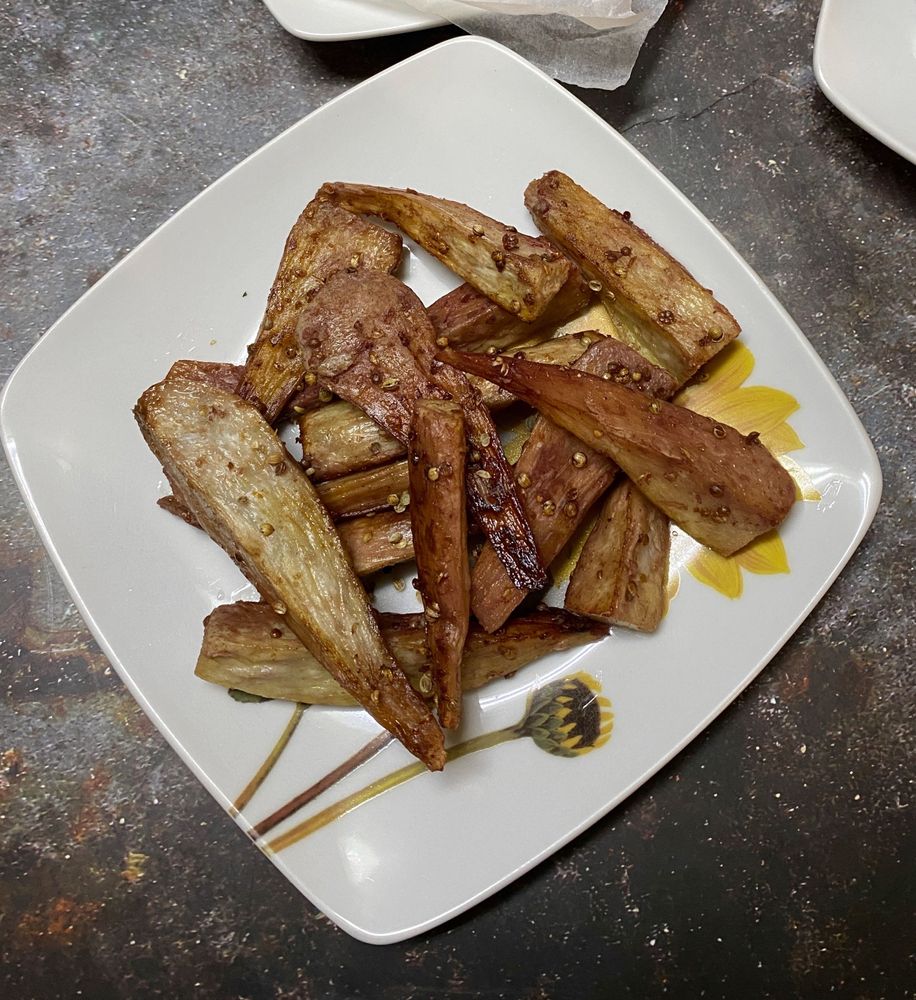 Did you try this recipe?
Let us know how it went, comment below and share a picture on Instagram or Twitter with the hashtag #natliciousfood
*Disclosure
Some of the above links are affiliate links, meaning at no additional cost to you, I may earn commission when you click through and make a purchase.