Avocado toast
My favourite breakfast of all time is avocado toast, it takes only 3 minutes to prepare, yet is so delicious!
Vegan, nut free, gluten free | Serves 1 | BREAKFAST*
*Use gluten free bread
Ingredients:
2 slices of bread
1 clove of garlic
1 ripe avocado
Squeeze of half lemon
Splash of olive oil
Salt and pepper
Pinch of each nutritional yeast, chilli flakes and oregano
2-3 cherry tomatoes, cut in slices
Steps:
Toast the bread.

In the meantime prepare the avocado. Cut it in half, remove the stone, cut it in cubes and add it in a bowl along with all the remaining ingredients, besides the tomatoes and garlic.

Mash the avocado with a fork and adjust the seasoning to your preference.

Once the bread is toasted, cut the garlic clove in the middle and rub the toasted bread with each piece of garlic.

Spread the avocado on the toasted bread and add the tomato slices.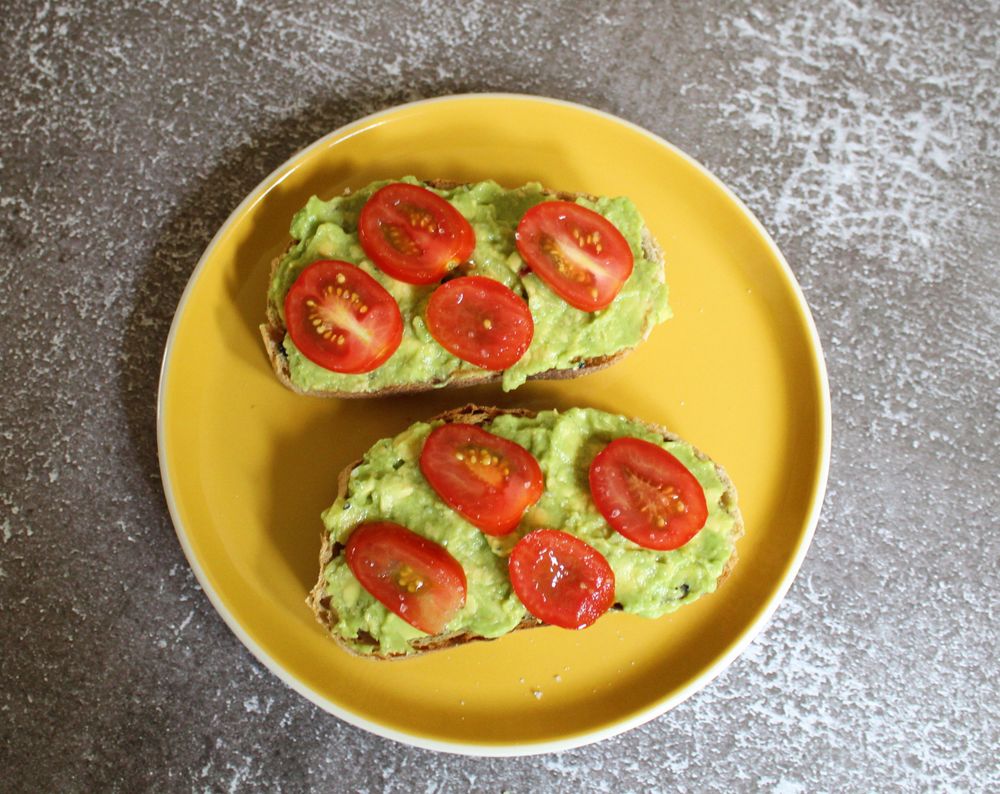 Add a pinch of salt and enjoy!
Did you try this recipe?
Let us know how it went, comment below and share a picture on Instagram or Twitter with the hashtag #natliciousfood
*Disclosure
Feel free to support me on Patreon!
Some of the above links are affiliate links, meaning at no additional cost to you, I may earn commission when you click through and make a purchase.